If you plan to install a swimming pool on your property, you must first obtain a Building Permit from the City. An application must include details of the swimming pool or spa's barrier.
All private swimming pools in Western Australia are required to have a compliant safety barrier that surrounds the pool or spa in accordance with Australian Standard AS 1926.1 - 1993 (incorporating Amendment No. 1 only) and part 3.9 of Volume 2 of the National Construction Code.
A pool or spa includes a blow up or portable above ground pool when it can contain water that is more than 300mm deep.
Once installed all pools must:
Be inspected, approved and registered by the City before they can be filled with water. Further inspections will be carried out within a four-year period; and
Swimming pool pumps and filtration equipment should be suitably located (as far away as possible for neighbouring properties) in order to minimise noise impacts on neighbours.
It is the owner/occupier's responsibility to ensure that the safety barrier is compliant, operating and maintained at all times.
Please refer to the Building Commission's website for information about pool fencing regulations and the building approvals process for new swimming pools/spas and safety barriers.
News Listings
April 2020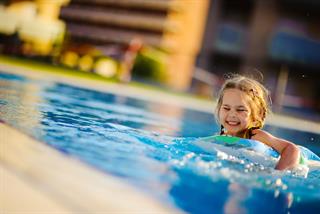 Due to COVID-19 swimming pool and spa inspections will be postponed until further notice.