Young People
The City provides a variety of opportunities for young people aged between 12 and 25 years old to get involved in City life.
South Perth Youth Network
The South Perth Youth Network (SPYN) is the City's youth leadership team. The group is made up of young people from a wide range of backgrounds, who are keen to take action around the issues that they care about. Anyone aged 12-25 who lives, works or studies within the City of South Perth is welcome to join.
If you would like to get involved in SPYN, meet some great people and learn or develop a skill, contact the City on 9474 0777, email
youth@southperth.wa.gov.au
, or drop in at the George Burnett Leisure Centre, Manning Road, Karawara.
Follow SPYN on Facebook
for the latest information.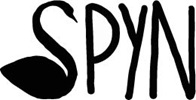 National Youth Week
In 2017, National Youth Week (NYW) will run from 31 March to 5 April. It is the largest celebration of young people in Australia with thousands of young people aged 12-25 from across the country involved each year.
The City will celebrate NYW with free events and activities including an Outdoor Movie, Manning Mayhem Skateboarding Competition, Sunday Sound Series and Youth Workshops.
Check out our National Your Week event page for full details.