The City is committed to supporting its local businesses and recognises the role they play in linking, sustaining and strengthening our community.
This section is intended to provide some guidance and helpful information to assist you with your business decisions.
The City's recently established business eNewsletter provides useful information, resources and details about upcoming events and projects. If you are a local business and have not yet received the eNewsletter and would like to be included on the mailing list, please email us at economicdevelopment@southperth.wa.gov.au
Resources and Workshops
The Small Business Development Corporation provide a range of information, guidance, resources and free workshops for small businesses. Covering a range a topics including starting a business, marketing, tenders and contracts.
The Chamber of Commerce and Industry WA provide a range of resources, advisory services, events and training courses.

The Australian Tax Office website contains a range of useful information to support businesses and employers. They also offer free webinars that cover both general and industry-specific areas of tax obligations.
Business Foundations offer a range of resources for local businesses including low cost workshops, courses and business advisory services.
Business Station also offer resources and advisory services including the low cost Australian Small Business Advisory Services (ASBAS) Digital Solutions program to help increase the digital capacity of small business owners.
Starting a business
The Small Business Development Corporation's online Business Licence Finder enables new business operators to find out about the licences, permits and registrations required to start your own business.
Business grants
The Small Business Development Corporation provides answers to frequently asked questions about government grants. You can also search for available government grants for businesses on the following websites:
Economic development
The City recognises the importance of sound economic planning and development and the vital role it plays in building sustainable and liveable communities.
The City's first Economic Development Plan was endorsed by council in October 2021. The plan was prepared with direct input from the local business community and other community members to help develop a Plan that is both robust and relevant to our current economy and to ensure its future growth. The City continues to facilitate local economic stimulation through its 'whole of organisation' culture and through initiatives such as Buy Local, Shop Local. This Plan will be reviewed every 4 years.
A friendly place to do business
The City of South Perth has reaffirmed its commitment to supporting local businesses by singing the Small Business Friendly Local Governments Charter.
This new initiative, developed by the Small Business Development Corporation (SBDC), formally recognises local governments that are demonstrating, or working towards, 'better practice' in engaging with their small business community.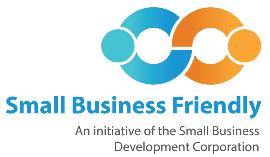 Related documents