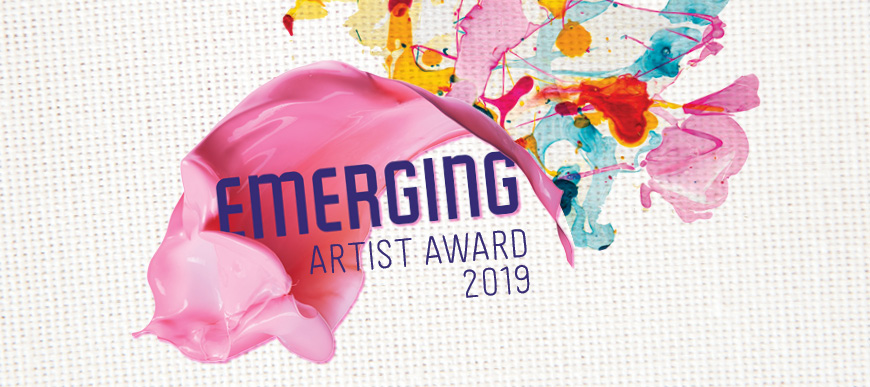 The City of South Perth's Emerging Artist Award provides upcoming artists and arts students with the opportunity to exhibit their work to the wider community, as well as a chance to share in a $9,750 prize pool provided by the City of South Perth and our generous sponsors.
In 2019, the City of South Perth's annual Emerging Artist Award Exhibition will be open to the public in the South Perth Community Hall from Friday 18 October until Saturday 26 October 2019.
The Exhibition provides a great opportunity for community members and visiting art lovers to see new works by talented emerging artists. You can vote for your favourite piece to win the People's Choice Award or purchase an artwork for your personal collection.
Important Dates for 2019
Entries opened: 9am, Monday 5 August 2019
Entries closed: 4pm, Monday 9 September 2019
Exhibition open: 18–26 October 2019 (closed Sundays)
Subscribe to the City's e Newsletter, and follow the City's Facebook page to stay up to date with information about events and activations being planned in association with the Emerging Artist Awards.
Entries for the 2019 Emerging Artist Award have now closed.
Artists whose works are selected for the exhibition must be prepared to pay a non-refundable administration fee of $30 for general entries and $20 for youth entries (25 years and under).
Our premium sponsor White Frame is able to assist you with the framing of your work and is currently offering all 2019 Emerging Artist Award exhibitors a 15% discount on framing. All artwork will need to be delivered to White Frame by close of business Tuesday 8 October 2019 to have the framing ready for delivery to the City or White Frame can deliver the framed artworks to the City on your behalf. Please contact White Frame on 9450 4355 to book in your framing and to discuss your needs, or visit their website for more information.
2019 Emerging Artist Award Exhibition events
Events Listing
2019 Judges
The City of South Perth is delighted to have the expertise of four experienced local arts professionals assisting with selecting works for exhibition, selecting category prize winners and curating the exhibition.
The 2019 Emerging Artist Award judges are:
Susan Starcken, Artist and Art Collection Curator at Edith Cowan University

Jana Braddock, Artist and Gallery Curator at Heathcote Cultural Precinct, City of Melville

Sharyn Egan, Artist

The 2019 Emerging Artist Award Exhibition will be curated by:
Ron Nyisztor, Artist and Director Nyisztor Studios

Sponsors
The City recognises the support of all 2019 Emerging Artist Award Premium and Prize sponsors who have helped to support the growth and development of emerging artists in the City of South Perth. If you are a local business or organisation wanting to support the City's Emerging Artist Award, contact us to discuss your sponsorship opportunities.
Premium and Prize Sponsors