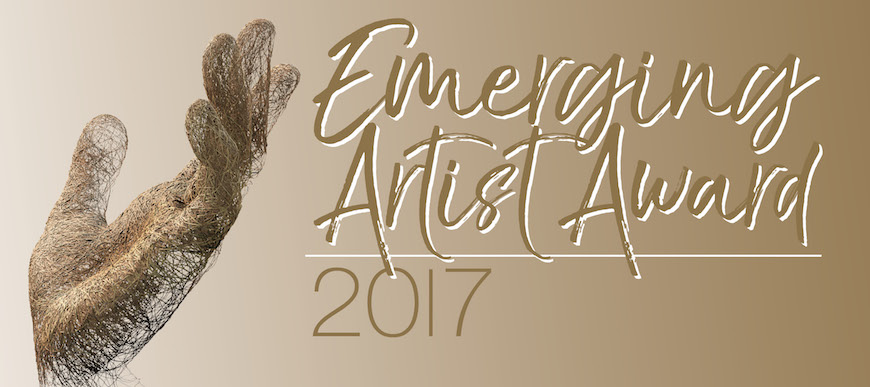 The City of South Perth's Emerging Artist Award provides upcoming artists and arts students with the opportunity to exhibit their work to the wider community, as well as a chance to share in a huge range of sponsored cash prizes.
The City hosts a variety of low cost workshops and professional development sessions which run alongside the Emerging Artist Award in August to September. The programme is open to all Award entrants as well as local community members. For more information visit the Evolve. Development programme page.
Celebrating its fifteenth year, the 2017 Emerging Artist Award opens for registrations on Monday 10 July 2017.
Emerging Artist Award Exhibition
The selected works were exhibited in the City of South Perth Community Hall from Friday 21 October to Saturday 29 October 2016. Visitors to the exhibition had the opportunity to vote for their favourite piece or purchase an artwork of their own.
Download the 2016 Exhibition Catalogue
Award categories:
City of South Perth | Open Award
Liquor Barons on Angelo | Local Theme Award
John McGrath MLA | Young Artist Award
Como IGA | Secondary School Student Award
White Frame | Local Artist Award
City of South Perth | Aboriginal Artist Award
Soco Realty | People's Choice Award

Judges
Professor David Hawkins, Head of School, School of Design and Art, Curtin University
Jana Braddock, Artist and Curator
Tom Mùller, Artist and Artistic Director/General Manager at PS Art Space Fremantle
Sponsors
The City recognises the support of all 2016 Emerging Artist Award Premium and Prize sponsors who have helped to support the growth and development of emerging artists in the City of South Perth. If you are a local business or organisation wanting to support the City's Emerging Artist Award, contact us to discuss your sponsorship opportunities.
Premium and Prize Sponsors