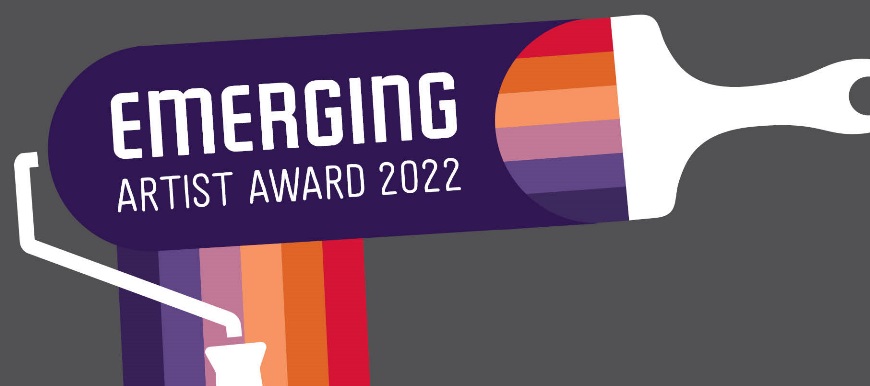 The City of South Perth's Emerging Artist Award returns in 2022 for its twentieth year.
With a prize pool of over $15,000, the Emerging Artist Award 2022 provides young and emerging artists with an opportunity to exhibit their work to the wider community.
Entries in the Emerging Artist Award 2022 are now closed.
Residents and visitors are invited to come and see this annual display of outstanding creative talent while the exhibition is open to the public from 10am-4pm from Friday 14 October - Saturday 22 October 2022 (closed Sunday). This is a unique opportunity to see diverse artworks, vote for your favourite piece to win the People's Choice Award, and to consider purchasing a new work from an up-and-coming artist for your private collection.
A series of events will be held for the community to get creative while enjoying the exhibition.

Key dates
Call for Entries opened: 9am, Monday 1 August 2022
Call for Entries closed: 4pm, Monday 5 September 2022
Delivery of Finalists' Artworks: 9am–5pm, Friday 7 October 2022 to the Mopoke Meeting Room, South Perth Library
Exhibition dates: Friday 14 October – Saturday 22 October 2022 (closed on Sunday)
Collection of artworks: 9am–5pm, Monday 24 October 2022 from the South Perth Community Hall
2022 Award Categories
City of South Perth - Open Award ($5,000)
All artworks in the exhibition are considered for this award and it will be awarded to the most outstanding artwork.
The Karalee on Preston - Local Theme Award ($1,000)
Any artwork depicting, in title or content, the City of South Perth's natural or built environment, lifestyle, personalities and landmarks can be nominated for this award.
Geoff Baker MLA - City of South Perth Resident Award ($1,000)
Artists living in the City of South Perth (South Perth, Kensington, Como, Manning, Salter Point, Karawara and Waterford) are eligible for this award.
Preston Street IGA - Secondary School Artist Award ($1,000)
The Secondary School Artist Award is only open to students who are of secondary school age on 5 September 2022.
City of South Perth - Young Artist Award ($1,000)

The Young Artist Award is open to artists who are aged between 18 and 25 years on 5 September 2022.
City of South Perth - Works on Paper Award ($1,000)
Works on paper including prints, photography, drawings, collage and two-dimensional mixed-media works on paper may be nominated for this award.
White Frame - Painting Award ($1,000)
Painted works in oils, acrylics, watercolour, pastels and two-dimensional mixed media works on canvas or board may nominate for this award.
Liquor Barons on Angelo - Sculpture/Textiles Award ($1,000)
All three-dimensional works and creative textile-based works may be nominated for this award.
John Curtin Gallery - First Nations Artist Award ($1,000)
Works entered by artists identifying as First Nations Australians are eligible for this award.
Soco Realty - People's Choice Award ($750)
All artworks in the exhibition will be considered for this award. The People's Choice Award will be presented to the artwork that receives the most public votes during the exhibition. Voting will commence at the Awards Ceremony on Thursday 13 October 2022 and will conclude on Saturday 22 October 2022.
The winner of the People's Choice Award will be announced via the City's website and other channels after the exhibition. The People's Choice winning artwork will be reproduced in large scale and pasted up in the undercroft carpark at Coles Supermarkets at Angelo Street, alongside previous winners.
2022 Judges
The City of South Perth is delighted to have the expertise of four experienced local arts professionals assisting with the selection of works for the exhibition, determining the winners of each prize category (excluding People's Choice Award) and the curation of the exhibition.

The Emerging Artist Award 2022 judging panel is:
Stuart Elliott (Artist/Writer)
Stuart Elliott has been a leading contributor to the visual arts in Western Australia as a painter, sculptor, lecturer, curator and writer over more than three decades.

Elliott was the subject of a monograph by Dr David Bromfield in 2003, and was awarded an Artsource Lifetime Achievement Award in 2010. He was the third Western Australian artist commissioned by The Syndicate group of public patrons resulting in a group of sculptures, "The Council" completed in 2017.

Elliott's recent work is inspired by the collision of industry and nature and is informed by his unique concept of fakeology - making museum-like objects that are encoded with cross-cultural ideas.

Elliott's paintings and sculptures are held in many public collections, including the he Art Gallery of WA, Sanyi Museum Taiwan ROC, Curtin University, University WA, Murdoch University, Edith Cowan University, BankWest, Holmes á Court Collection and Kerry Stokes Collection.
Paola Anselmi (Curator/Arts Writer)
Paola Anselmi is a Perth-based curator and arts writer. Paola has curated numerous exhibitions and undertaken public and private collection development and public art projects across the State.

Paola writes regularly for a range of Australian arts publications including exhibition publications, major monographs, and art journals. Since 1990 she has held curatorial and research roles at the Art Gallery of WA where she curated the first major survey exhibition of Ian Burn's early work Ian Burn; Minimal-Conceptual Work 1965-1970 (1992), the Royal Perth Hospital Art Collection, The Perth Centre for Photography, the City of Fremantle Art Collection, the City of Perth, and the Centre for Contemporary Art Luigi Pecci, Prato, Italy.
Kathleen Toomath (Artist/Manager Carrolup Centre, John Curtin Gallery)
Kathleen Toomath is a Menang woman of the Great Southern, Western Australia. As Carrolup Manager at John Curtin Gallery, Kathleen continues to help safeguard the treasured collection of artworks created by Nyungar children of Australia's Stolen Generations.

Her arts career began as an 11-year-old when she won an International Children's Art competition in Japan. She went on to study fine arts, majoring in sculpture, and received a Diploma in Performing Arts from ABMUSIC. Working across the sector, as a contemporary musician on drums and percussion, she has worked in community radio and event coordination with the City of Perth's Indigenous Skyshow events.

With over 42 years' experience working in the arts sector, Kathleen has held positions in the Museum of the Great Southern in Aboriginal Education and Community Liaison, Department of Culture and the Arts, Lottery west and is still a practicing artist with a passion for 3 dimensional sculptural expressions.
The Emerging Artist Award 2022 will be curated by:
Ron Nyisztor (Artist/Manager and director of Nyisztor Studio)
Ron Nyisztor was born in Fremantle and gained his Bachelor of Arts in Design at the WA Institute of Technology (now Curtin University) in 1979. Ron works with a wide range of materials and subjects and has exhibited regularly since 1989. An important contributor to the Western Australian art scene, Ron set up and runs Nyisztor Studio, an independent artist run space in Melville.

Ron's paintings are held in the collections of the Art Gallery of Western Australia, Royal Perth Hospital, Princess Margaret Hospital, Federal Court of Australia, Australian Capital Equity, Industrial Relations Commission of WA, City of Fremantle and Perth Office of the National Native Tribunal.
Sponsors
The City recognises the support of all 2022 Emerging Artist Award Premium and Prize sponsors who have helped to support the growth and development of emerging artists in the City of South Perth. If you are a local business or organisation wanting to support the City's Emerging Artist Award, contact us to discuss your sponsorship opportunities.
Photos of Emerging Artist Award winners were published on the City's Flickr Gallery.
To request a copy of any of the award photos, please contact the City's events team on 9474 0777 or email events@southperth.wa.gov.au.