The City of South Perth's Emerging Artist Award provides upcoming artists and arts students with the opportunity to exhibit their work to the wider community, as well as a chance to share in over $9,000 prize pool provided by the City of South Perth and our generous sponsors.
Subscribe to the City's e Newsletter, and follow the City's Facebook page to stay up to date with information about events and activations in the City.
News Listings
November 2019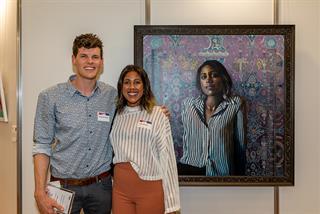 Congratulations to the 2019 Emerging Artist Award People's Choice winner Cameron Richards who took out the $500 Soco Realty prize.
October 2019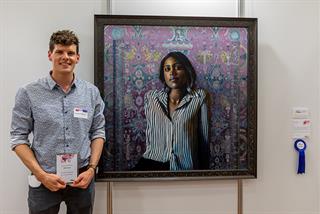 Winners of the City of South Perth 2019 Emerging Artist Award were acknowledged at Thursday's opening event.
Entries for the 2020 Emerging Artist Award open on Tuesday 4 August 2020.
Sponsors
If you are a local business or organisation wanting to support the City's Emerging Artist Award, contact us to discuss your sponsorship opportunities.