Below is a list of aquatic facilities in and around the City of South Perth.
Wesley Sports Club
Address: 
40 Coode St, South Perth

Phone: 9368 8043

The opening hours of the Wesley College swimming pool are determined by the College and can be found on the Wesley College website.
AquaLife Centre 

Address: 42 Somerset St, East Victoria Park

Phone: 9373 5400

AquaLife Centre is a state-of-the-art indoor complex with heated indoor and outdoor pools, spa, sauna and gym facilities for different ages, abilities, and needs.
Cannington Leisureplex

Address: Cnr of Wharf St and Sevenoaks St, Cannington

Phone: 6350 7300

The Cannington Leisureplex includes a Library with multi-media zone, indoor swimming pools, waterslide and outdoor splash pad, sports courts, a function centre, high tech gym, kid's indoor playground, a crèche and a cafe.
Riverton Leisureplex
Address: 
Cnr High Rd and Riley Rd, Riverton

Phone: 9231 0900

The Riverton Leisureplex is an indoor complex with heated pools, spa, sauna and gym facilities adults and kids.
Beatty Park Leisure Centre

Address: 220 Vincent St, North Perth

Phone: 9273 6080

The Beatty Park Leisure Centre is a refurbished indoor/outdoor complex with heated pools, spa, sauna and gym facilities.

News Listings
October 2018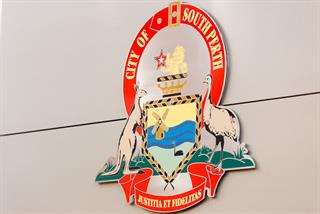 At the October Council meeting the City of South Perth Council resolved to reaffirm its commitment to the planning and promotion of the development of recreation and aquatic facilities to service community needs.