Take a trip down memory lane and explore the fascinating photographic archives of the City of South Perth.
Picture South Perth is an online collection of historic images from the City's Local History Collection. Dating back to the 1850s, the photographs showcase the people, places and events that have shaped the City.
The archive documents the rich tapestry of the City's history in an easily accessible format, allowing people to search, tag and comment on images to paint a more complete picture of the City's colourful and diverse history.
A collection of original artwork and postcard correspondence by children's author and illustrator May Gibbs and her father Herbert Gibbs is also featured on Picture South Perth. The Gibbs family were long-time residents of Suburban Rd, now known as Mill Point Rd, and many of the works in the collection were produced in South Perth.
Donate to the collection
The extensive online archive is made possible through the kind donations of members of the public. If you have any photographs relating to the history of the City that you think may be of interest, please contact the South Perth Library. Copies of photographs can be donated in print form, or scanned and returned to you.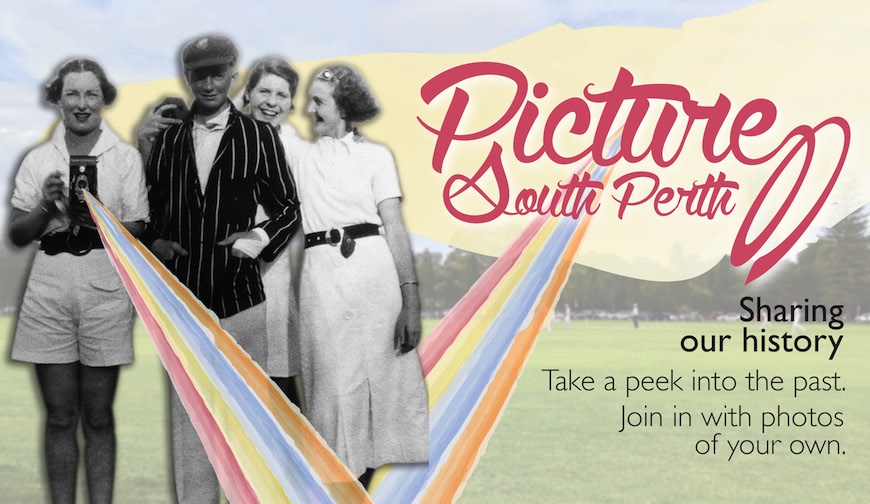 Contact us
To donate to the collection or enquire about Picture South Perth, please contact the South Perth Library.