Underground Power
The State Underground Power Program (SUPP) is an initiative that replaces overhead power lines in established areas with underground power infrastructure. The Program is a partnership between the State Government, Western Power and local government and is administered by the Public Utilities Office (PUO).
Local governments can nominate areas to be converted to underground power. Each nomination is assessed against social, economic and technical criteria by the SUPP steering committee.
The City's vision is to have overhead power lines placed underground throughout the entire City.
In January 2017, it was announced that funding had been secured for three projects - Manning, Collier and South Perth.
Construction will progress in the following order:

Collier – the area bounded by Canning Highway, Ryrie Avenue, Blamey Place and South Terrace
Manning – the area bounded by Manning Road, Kwinana Freeway, Hope Avenue and Challenger Avenue
South Perth – the area bounded by Douglas Avenue, Canning Highway, Hovia Terrace and Mill Point Road.
The area known as Hurlingham, which is bounded by Ellam Street, Douglas Avenue and Mill Point Road does not meet the SUPP criteria and would not qualify for underground power as part of the SUPP program. The City was successful in seeking approval for the area to be included with the South Perth project as a Retrospective Underground Power Project (RUP) to benefit from the economies of scale of being part of the bigger project area. More details about this project will be available soon.

Project cost
At the September 2020 Council Meeting elected members accepted a $2.2 million COVID-19 financial relief package from Western Power for the two projects which will substantially reduce the project costs.

The new offer has reduced the average cost per property to the same value as was included in the original survey that residents completed in 2016.

Payment details and the repayment structure will be considered as part of the 2021/22 budget process.
Project schedule
Work in the Collier area will commence in early March. Residents within the project boundary will receive advice notices from Diamond Underground Services, the Western Power Contractor throughout the construction activities, estimated to be in March.
The Manning project is anticipated to commence in late April.
Work on these two projects is expected to take approximately 12-15 months.
The South Perth and Hurlingham projects will commence in late 2021. More information will be added to this page as it becomes available.
News Listings
January 2021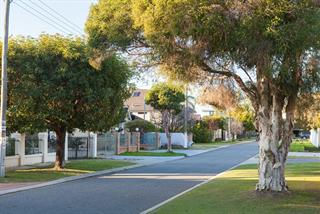 Work has commenced to switch from overhead power lines to an underground power supply in Collier, with works in the Manning project area to follow soon.
September 2020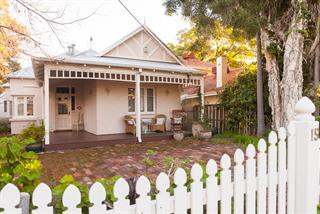 Council have accepted a $2.2 million COVID-19 financial relief package from Western Power to progress underground power projects in Manning and Collier which will substantially reduce the project costs.
July 2018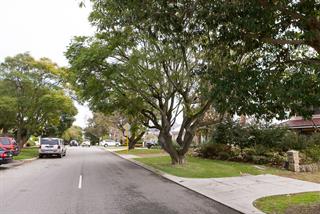 As part of the preliminary design works, consultants will be in the areas of Collier and Manning from Monday 16 July.
Frequently Asked Questions