Structure & Responsibilities
The Executive Management Team, comprising the Chief Executive Officer and three Directors, provides high-level strategic direction and decision-making skills to City and Council. They are responsible for implementing Council decisions, managing the daily operations of the City and strategic and financial planning to ensure operational sustainability, accountability and effective service delivery to the community.
There are three directorates reporting to the Chief Executive Officer; Infrastructure Services, Development and Community Services and Corporate Services. Each director is responsible for different key areas of the City's administration and operations.

Geoff Glass, Chief Executive Officer
Geoff is an experienced senior manager and has been CEO of a number of organisations. He has tertiary qualifications in business administration, town planning and local government and has had a wide range of career responsibilities primarily in Western Australia and South Australia.
Qualifications: Bachelor of Arts, Graduate Diploma in Town Planning, Graduate Diploma in Local Government Administration, Graduate Diploma in Business Administration
Geoff is responsible for:
Council liaison
Governance and statutory compliance
Organisational development
Inter-government relations
Sustainability
Communications and public relations
Human resource management
Ranger services

Vicki Lummer, Director Development and Community Services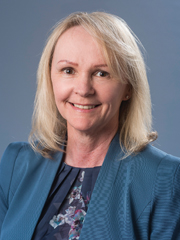 Vicki has had extensive experience in Urban Planning in local government both internationally and locally. She has held management positions at the Cities of Nedlands and Cockburn, and the Town of Claremont.
Qualifications: Bachelor of Arts in Geography, Graduate Diploma in Urban and Regional Planning, Local Government Professionals WA board member, Australian Institute Company Directors Graduate.
Vicki is responsible for:
Sustainable development
City projects
Town planning
Building control
Health services
Aged care
Community, culture and recreation
Library services
Colin Cameron, Director Corporate Services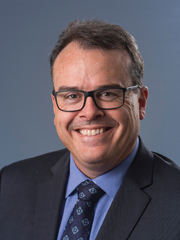 Colin commenced with the City of South Perth in February 2017 as Interim Director Corporate Services. Prior to that, Colin was the Executive Manager for the City of Swan and the Town of Bassendean, as well as the Manager Budgets and Systems at Murdoch University. In addition, Colin worked in the State Government Agencies of TAFE International, Central TAFE, Treasury and Homeswest.
Qualifications: Master of Leadership, Master of Human Resource Management, Master of Business Administration, Bachelor of Business (Accounting), Diploma in Business – Local Government, Fellow of CPA Australia, Graduate of the Australian Institute of Company Directors and Member of Local Government Professionals WA.
Colin is responsible for:
Financial services
Information technology
Stakeholder and customer relations
Organisational planning and performance
Mark Taylor, Director Infrastructure Services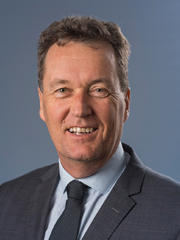 Mark officially commenced in the role in 2015 after acting in the position for two years during local government reform. Mark was previously the Manager of City Environment for 13 years and has extensive experience in environmental, parks and foreshore management.
Qualifications: Bachelor of Environmental Science.
Mark is responsible for:
Infrastructure survey and design
Parks, engineering and building construction and maintenance
Waste management
Collier Park Golf Course management and maintenance
Emergency management
Asset management
Traffic management
Foreshore management
Contact us
We encourage you to contact our Customer Focus team on 9474 0777 as your first point of contact with the City. One of the team members will be able to answer your enquiry or direct you to the most appropriate member of staff.
Phone

9474 0777

Address

Cnr Sandgate St and South Tce, South Perth WA 6151