Recreation and Aquatic Facility
The City is investigating the feasibility and funding opportunities for a recreation and aquatic facility (RAF) for the City of South Perth and surrounding area.
The RAF would include an aquatic centre with a mix of other sporting and leisure services which are still to be determined.
Why a recreation and aquatic facility?
One of the key strategies within the City's Strategic Community Plan 2017-2027 is to: plan for and promote the development of recreation and aquatic facilities to service community needs.
The current lack of indoor sporting facilities in the City, along with the need to determine the ongoing viability and long term use of George Burnett Leisure Centre (GBLC), Collier Park Golf Course and Richardson Reserve, and the strong community desire for an aquatic centre has led the City to initiate the RAF feasibility study.
The prospect of an aquatic facility within the City has been under consideration for some years, with a number of studies, reports and submissions prepared and received. In light of this previous work and a desire to develop a functional and financially viable facility, the City has initiated the Recreational and Aquatic Facility (RAF) feasibility project.
An assessment undertaken in 2015 indicated that a conventional swimming pool, while publicly supported, would require substantial ongoing financial subsidy to meet operational costs. The opportunity to integrate a number of sporting and recreation facilities into a single integrated venue will provide economies of scale in services provision, capital cost and ongoing operational costs.
Based on peak industry sporting body, Parks and Leisure Australia (PLA) guidelines, the size of the City's population warrants a regional multipurpose sports and leisure facility.

Feasibility
Part of the feasibility project will involve engagement with external organisations within and adjacent to the City, including Curtin University, to explore partnership opportunities.
For the project to progress, funding partners need to be identified. Federal financial support will also be sought in the lead up to the upcoming elections and additional partnership opportunities will be investigated. A range of key stakeholders will be engaged to determine the level of support to ensure that the RAF will be a financially sustainable consideration both now and into the future.
The potential for this project to proceed will be based on a number of factors including (but not limited to):

Being able to achieve economies of scale and reduce the requirement to develop duplicate facilities
The attraction of appropriate levels of funding from Government and the commercial sector.
The City recognises that to rigorously examine the feasibility of such a facility, a detailed business plan needs to be developed to review a number of considerations including site selection. The business plan will be submitted to Council by July 2019.
Site selection
A number of potential site locations have been identified with a key driver being the proximity to Curtin University in order to take advantage of the long term growth of area from the future development of the Bentley-Curtin Specialised Activity Centre and the Greater Curtin Master Plan.
In reviewing potential locations, existing City assets which could accommodate or integrate with the RAF were reviewed. 23 possible sites were identified and six were shortlisted.

Shortlisted sites:
Collier Reserve
The City of South Perth Waste Transfer Station
The City of South Perth Waster Transfer Station and Depot
Collier Park Golf Course (north of the existing club house)
George Burnett Leisure Centre
Collier Park Golf Club South East Corner.
Each site is being evaluated and will be assessed based on factors including, but not limited to; available space, funding partnership opportunties, traffic management, accessibility to main roads, public transport and bike lanes/paths.
How do I find out more?
This page will be updated as more information becomes available.
To be kept up to date on the project and to find out about future opportunities for participation, please register for email updates on Your Say South Perth.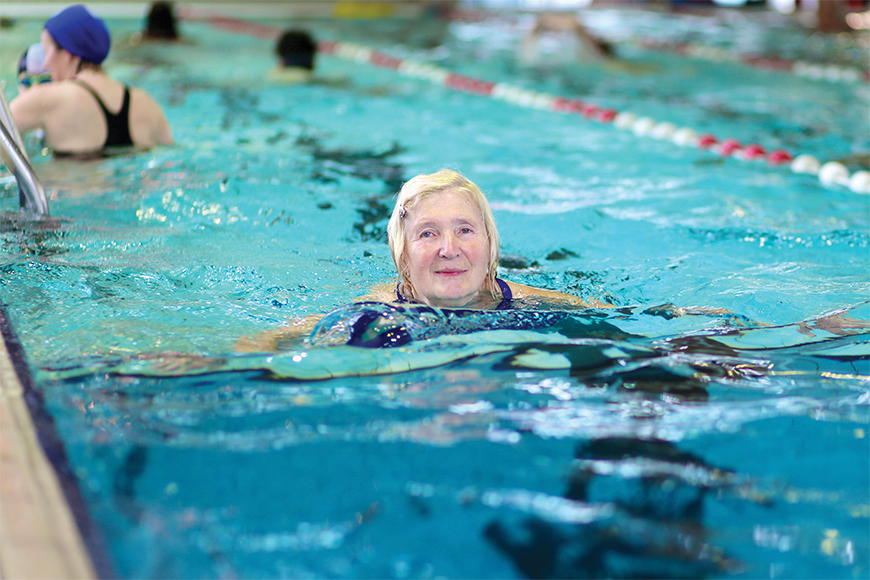 A regional sport, recreation and aquatic facility that serves the City of South Perth and Curtin University extending to areas within the Town of Victoria Park and the City of Canning, providing economies of scale in services provision, capital cost and ongoing operational costs.
The RAF will meet the aquatic, sporting and recreational needs of and become a central hub for the community.