Public Art
The City of South Perth values public art as a means of celebrating the identity and history of the community, enhancing the environment and contributing to a sense of place.
The City has a growing inventory of distinct and diverse public artworks that celebrate and contribute to our unique culture. The works are generally sculptural or mural in form and are permanently on display throughout the City. Some of the works are owned by the City and some are on private land, but are accessible to the public.
For current public art opportunities please visit the Expressions of Interest page.
News Listings
March 2017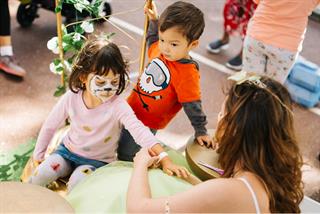 The City's annual Angelo Street Marketplace was held on Sunday 26 March 2017 and attracted a record crowd of over 15,000 residents and visitors.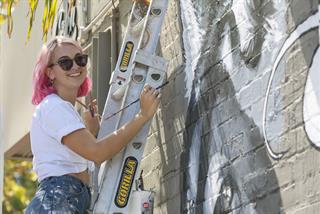 Artwalk, a showcase of the work of artists and creatives, will activate unexpected places and laneways as part of Angelo Street Marketplace
February 2017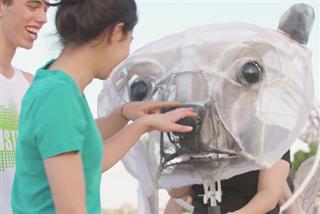 ​A giant bear created by performance artist and puppeteer, Chloe Flockart will entertain audiences as part of the City of South Perth's summer calendar of arts and events.