Public Art
The City of South Perth values public art as a means of celebrating the identity and history of the community, enhancing the environment and contributing to a sense of place.
The City has a growing inventory of distinct and diverse public artworks that celebrate and contribute to our unique culture. The works are generally sculptural or mural in form and are permanently on display throughout the City. Some of the works are owned by the City and some are on private land, but are accessible to the public.
For current public art opportunities please visit the Expressions of Interest page.
News Listings
January 2018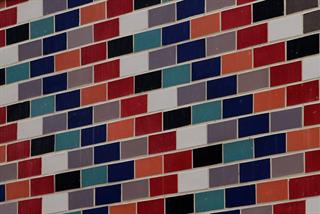 The artwork takes the form of a specially designed pattern created in colourful glazed bricks which is integrated into the structure of the buildings, in two places.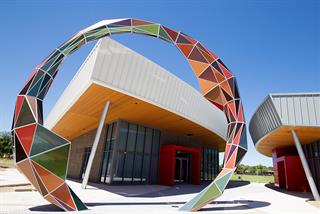 The artwork is constructed around a steel frame which is clad with facets of an aluminium composite material, with a chameleon-coloured coating.
December 2017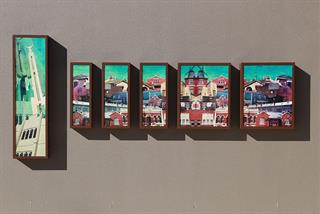 The City is seeking expressions of interest from artists and community groups who have a vision to present high quality and visually engaging works of art or other items for the exhibition boxes at Manning Community Hub. EOIs have been extended until 5pm, Monday 18 December 2017.