Public Art
The City of South Perth values public art as a means of celebrating the identity and history of the community, enhancing the environment and contributing to a sense of place.
The City has a growing inventory of distinct and diverse public artworks that celebrate and contribute to our unique culture. The works are generally sculptural or mural in form and are permanently on display throughout the City. Some of the works are owned by the City and some are on private land, but are accessible to the public.
For current public art opportunities please visit the Expressions of Interest page.
News Listings
February 2019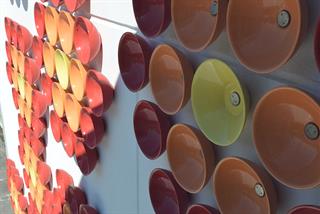 Made from 237 porcelain bowls arranged in a broken hexagonal constellation this work creatively brings together mass-produced, everyday objects in a striking geometric design.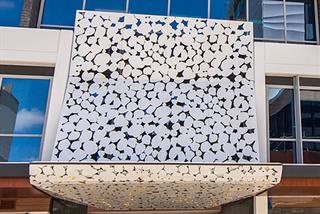 This work was inspired by the overlapping shadows of foliage and applied to the entrance screens and canopy ceiling.
The City has recently installed the first works to be commissioned under its new 'A-Reserve' temporary and ephemeral public art program.