Public Art
The City of South Perth values public art as a means of celebrating the identity and history of the community, enhancing the environment and contributing to a sense of place.
The City has a growing inventory of distinct and diverse public artworks that celebrate and contribute to our unique culture. The works are generally sculptural or mural in form and are permanently on display throughout the City. Some of the works are owned by the City and some are on private land, but are accessible to the public.
For current public art opportunities please visit the Expressions of Interest page.
News Listings
May 2019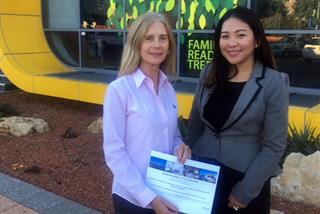 Congratulations to Julie who won the City's 2018/19 Arts, Events and Culture survey prize which was an overnight stay for two people at the new Quest South Perth Foreshore Apartments.
February 2019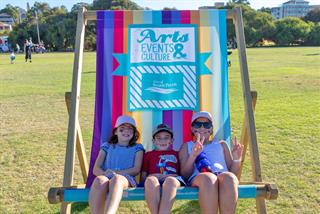 Share your ideas, thoughts and opinions about our 2018/19 Arts, Events and Culture season to WIN an overnight stay at the new Quest South Perth Foreshore.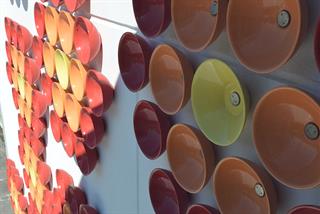 Made from 237 porcelain bowls arranged in a broken hexagonal constellation this work creatively brings together mass-produced, everyday objects in a striking geometric design.