Roaming Lion comes to life
Colourful temporary sculpture Roaming Lion by artist Vincent Elliott has been installed at Ryrie Reserve in Como as part of the City's A-Reserve temporary public art program.
The sculpture consists of a number of colourful abstract elements in a three-dimensional installation. When viewed from the right angle, the image of a large lion comes into focus.
The work references the big cat residents of the Perth Zoo, and also playfully refers to the fact that Lions live in "reserves" of a slightly different kind in other parts of the world.
Roaming until Friday 1 May, come and see the City's second A-Reserve temporary public art piece commissioned by the City for the 2019/20 Arts, Events and Culture Season.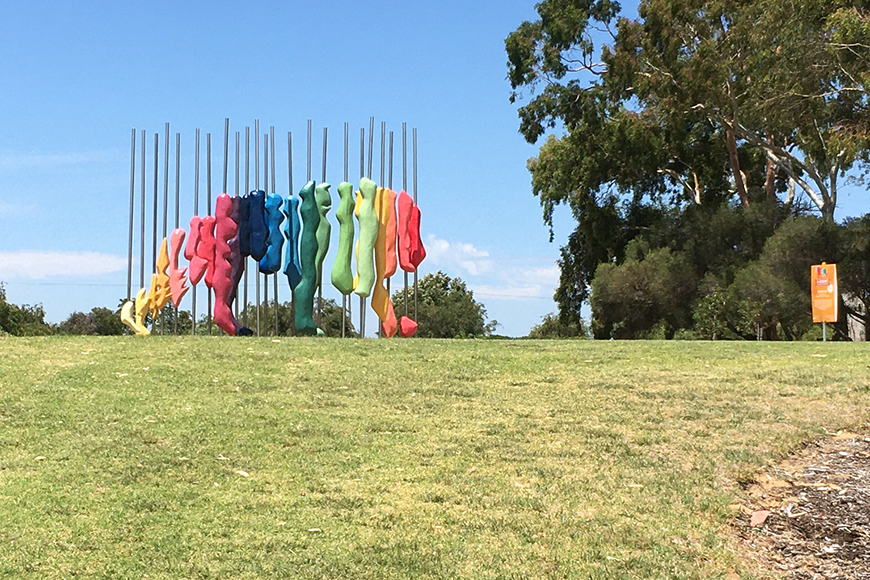 Media contact
For media enquiries, please contact the City's Communications Officer.