South Perth and Hurlingham Project Area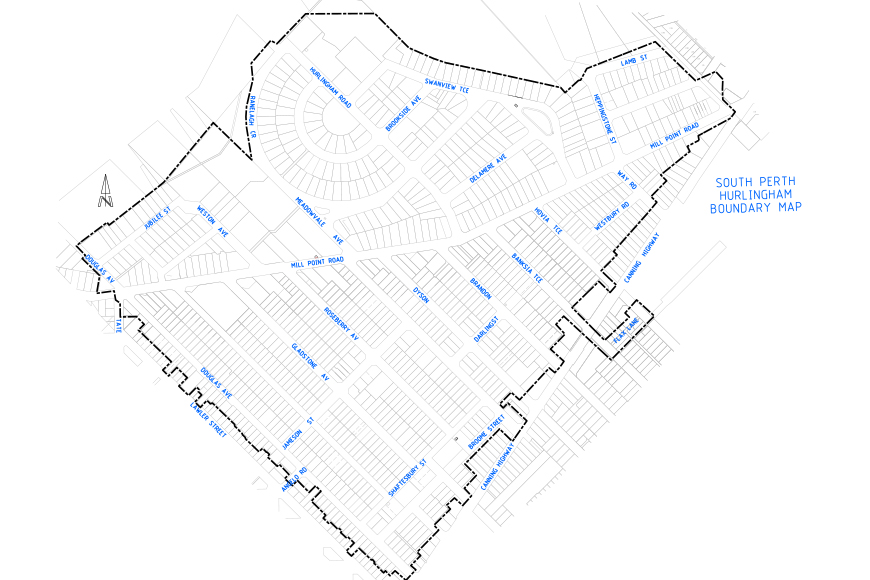 In January 2017, it was announced that funding had been secured for South Perth along with the Manning and Collier project areas, as part of Round Six of the State Underground Power Project (SUPP).
The project area known as Hurlingham, which is bounded by Ellam Street, Douglas Avenue and Mill Point Road, did not meet the SUPP criteria, however the City advocated for the area to be included for consideration as a Retrospective Underground Power Project (RUP).
In 2001 Western Power proposed to amalgamate the South Perth SUPP and Hurlingham RUP as one combined RUP project, to benefit from the economies of scale of being part of a bigger project area. Preliminary discussions with Western Power have been very positive in terms of savings to the community, based on previous estimates for the two individual projects.
Council will soon consider the funding agreement for this combined project to determine whether and how it can proceed. The City will then work with Western Power on a commencement plan for this project area.
What you can expect
Western Power's project contractor for the area will issue letters of advice to each property at the various stages of the project as outlined below. Timing and further details of each stage will be updated here as and when the information becomes available. Residents will also receive advice notices throughout the construction activities.
Stage 1 - Property Services Installation
Stage 2 - Street Services Installation
Stage 3 - Changeover
Stage 4 – Removal of poles and wires
Work on this project is expected to take approximately 12-15 months.
Project cost
Project costs, payment details and the repayment structure will be considered as part of the 2022/23 budget process.