Recreation and Aquatic Facility (RAF)
The Recreation and Aquatic Facility (RAF) will be a world class aquatic, fitness, recreation and wellness centre for the City and surrounding area.
Centrally located at Collier Park Golf in the heart of the City of South Perth, the RAF will go beyond sport, recreation and aquatics. It will be a premier, socially inclusive destination where physical activity, health, wellness and lifestyle experiences meet.

With the beautiful golf course as the backdrop, the facility will integrate with the traditional 27 hole course facilities and provide shorter format golf options. The area adjacent to the existing club house will provide a new, double storey technology based driving range and an improved short game practice area. The spectacular new mini-golf course will also form part of the new facility.
The RAF will be a unique and vibrant destination for all members of the community to enjoy.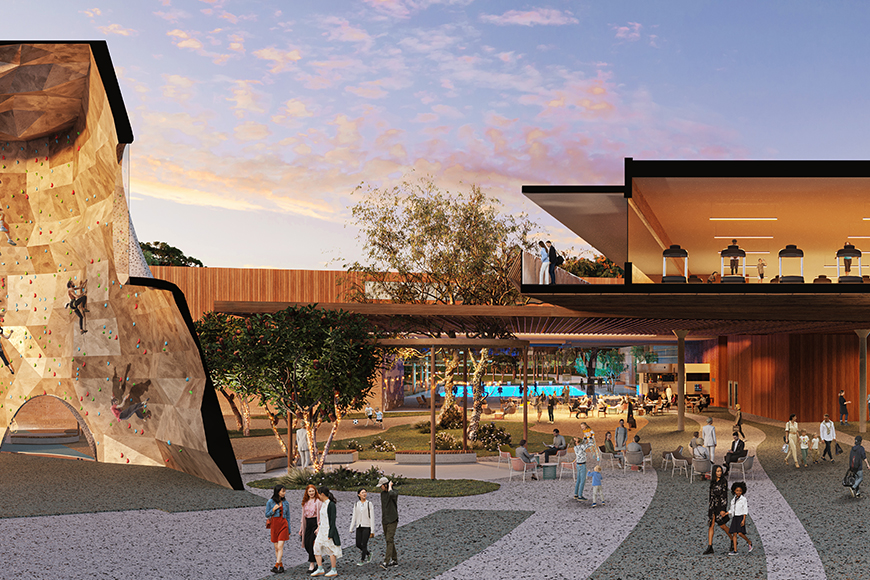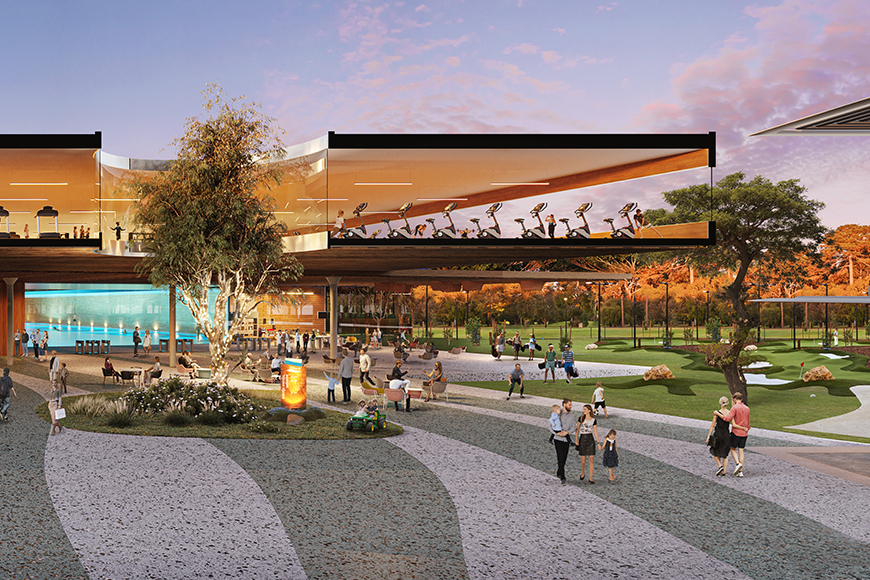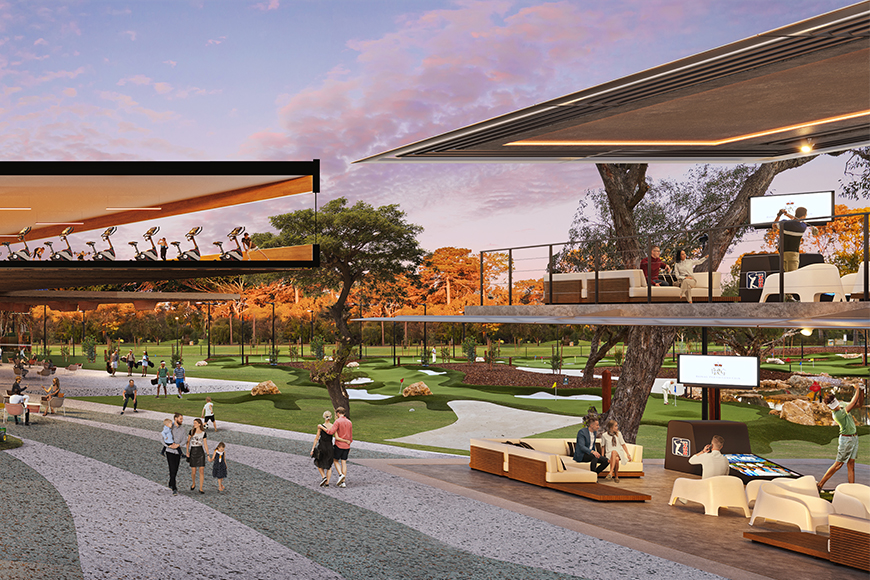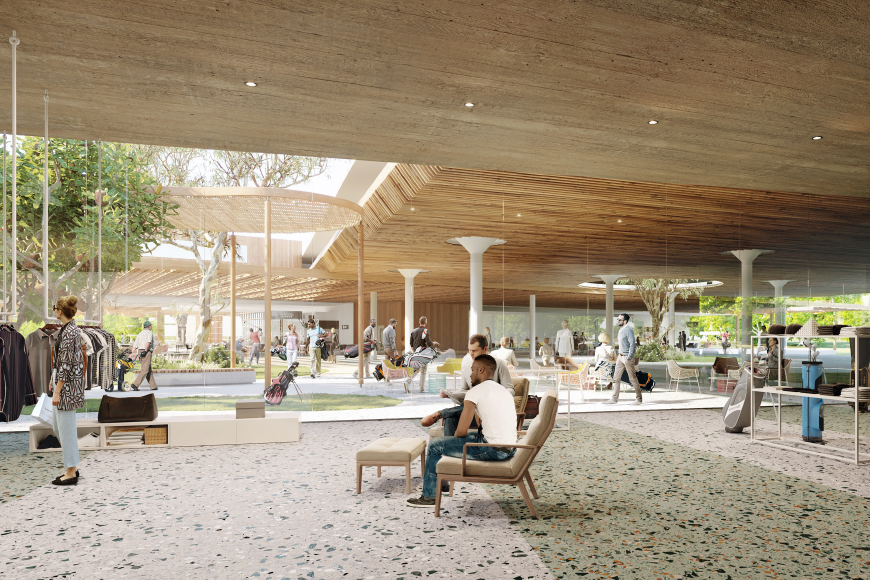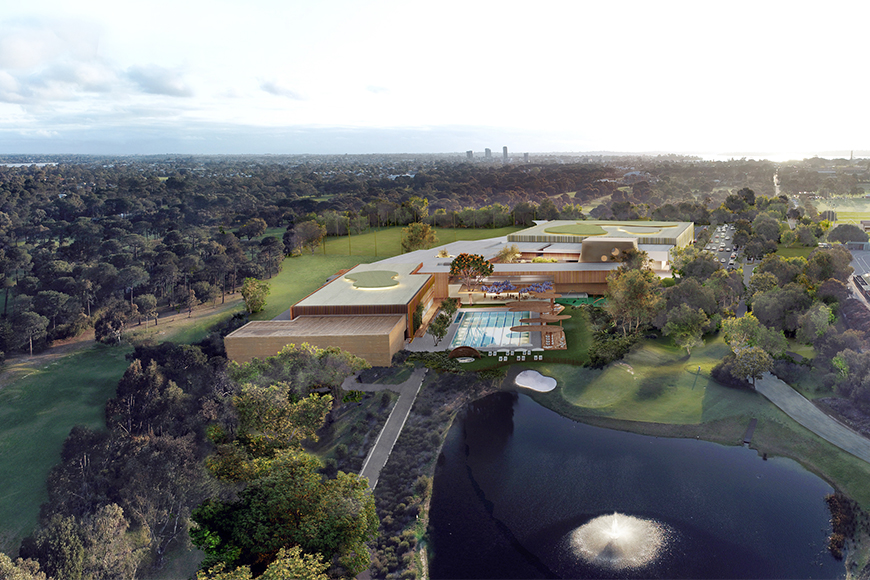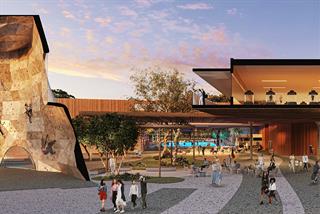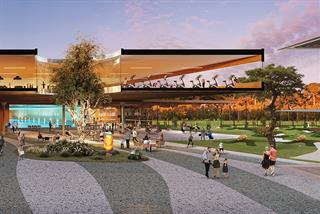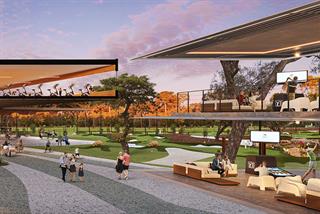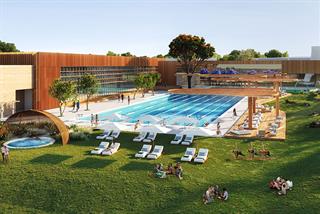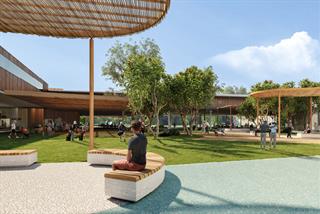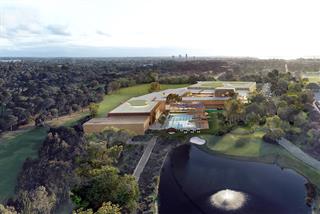 Feasibility concept designs are indicative of how the RAF might look. They are for representation purposes only and subject to variance. The project is not yet at the detailed design stage.
Can you picture this?
Indoor and outdoor pools
A feature climbing wall
Indoor sports courts
Gym
Treatment rooms
Café and restaurant
Playground
Walking and cycling trails
Picnic spaces
Meeting and function rooms

An aquatic facility has been in demand and under consideration for over a decade, with a number of polls, surveys, studies and reports indicating community support.
The current situation in the South Perth area
Lack of public aquatic facility, no local Learn to Swim programs for school groups*
Lack of indoor sporting facilities
Low participation rates in local sports, particularly amongst females
Insufficient community meeting and gathering spaces
Lack of integrated sport and wellbeing opportunities
Lack of preventive health programs delivered in the community
Inadequate and ageing facilities that are no longer fit for purpose.
* there is one private swim school operating in South Perth for children aged four years and above.
Why the RAF
This community demand for a pool, along with the lack of indoor sporting facilities in the City and the need to address the ongoing viability and long term use of George Burnett Leisure Centre (GBLC) and Collier Park Golf Course, has led the City to initiate the RAF project.
One of the key strategies within the City's Strategic Community Plan 2020-2030 is to plan for and promote the development of recreation and aquatic facilities to service City of South Perth needs. It also closely aligns with the Public Health Plan which advocates for the promotion of a healthy lifestyle.
Conventional swimming pools can require ongoing financial subsidy to meet operational costs. The integration of a number of leisure, sporting and recreation facilities in a single venue increases the potential to attract external funding and provides economies of scale in service provision, capital cost and ongoing operational costs.

Project feasibility
Before a business case could be considered, it was necessary to identify potential funding partners. The feasibility stage involved engagement with external organisations within and adjacent to the City, including Curtin University, to explore partnership opportunities.
A financial commitment of $20 million from the Federal Government was secured in April 2019 and additional partnership opportunities continue to be investigated. A range of key stakeholders have been engaged to determine the level of support to ensure that the RAF could be a financially sustainable consideration both now and into the future.
The potential for this project to proceed is based on a number of factors including (but not limited to):
The attraction of appropriate levels of funding from Government and the commercial sector
Demonstrated financial self-sustainability now and in the future.
The project gateway structure will facilitate governance and decision making support and retain Council oversight and control of the project. The timeline identifies nine project stages as can be seen in the FAQ section of this page.
Key project stages completed
Stage 1: Project Definition and Business Case
A report was presented to Council at the November 2020 meeting along with the Stakeholder Engagement Report, the Project Definition Plan (confidential - redacted version publicly available), Operational Feasibility Report (confidential) and Business Plan.

At the meeting, Elected Members approved the Business Plan for public comment and endorsed a financial commitment of $20 million to match $20 million already promised by the Federal Government.
Stage 2: Business Plan
The Business Plan was approved at a Special Council Meeting on Monday 15 March 2021. The City has signed the $20 million Federal Government project funding agreement and continues to pursue additional funding opportunities.
Current status
The City will now commence the process of finding a potential operator for the facility, engage a project manager and explore options for naming rights. These important steps will ensure the project continues to move forward.

There is considerable financial benefit in securing a long-term appropriate partner for exclusive naming rights for the RAF. Given the nature, scale and mix of potential facilities and services, naming rights will be an attractive proposition to corporate or not for profit entities.

It is anticipated that concept and schematic design will commence in early 2022. At its 24 August 2021 meeting, Council deferred commencement of concept and schematic design until the City had submitted a formal funding proposal to the State Government and reported back to Council.