Peninsula is a bi-monthly magazine distributed to over 42,000 residents in the City of South Perth.
Each issue aims to keep you informed about the City's activities, community initiatives and major projects. An additional Budget Peninsula is issued in July outlining the City's funding for the year ahead.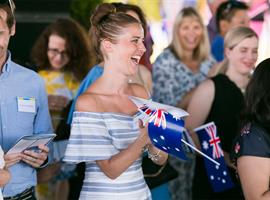 Welcome to the January edition of Peninsula. Inside this edition: CWSP Foreshore Masterplan update, EJ Reserve upgrade - stage one now complete, What's on Mends Street, Local Planning Strategy - Have your say, Australia Day, Summer of Arts, Events & Culture.
Showing 1 - 10 of 20 results
Document Name