South Perth Young Writers Award
The South Perth Young Writers Award encourages excellence in creative writing and is open to all students from Year one through to Year 12 who live in or attend school within the City of South Perth.
Each year the entries are judged by a panel of librarians, writers and children's literature enthusiasts. Shortlisted entrants are invited to attend a writing workshop to develop their writing skills and to refine their submitted story which is then re-read before finalists are chosen.
Categories

There are five age categories for prose with the Christobel Mattingley Bronze Medallion awarded to the entry judged to be the most outstanding.
Entries will be judged in the following categories:
Lower Primary Years 1-2
Middle Primary Years 3-4
Upper Primary Years 5-6
Lower Secondary Years 7-9
Upper Secondary Years 10-12
How to enter
Award presentation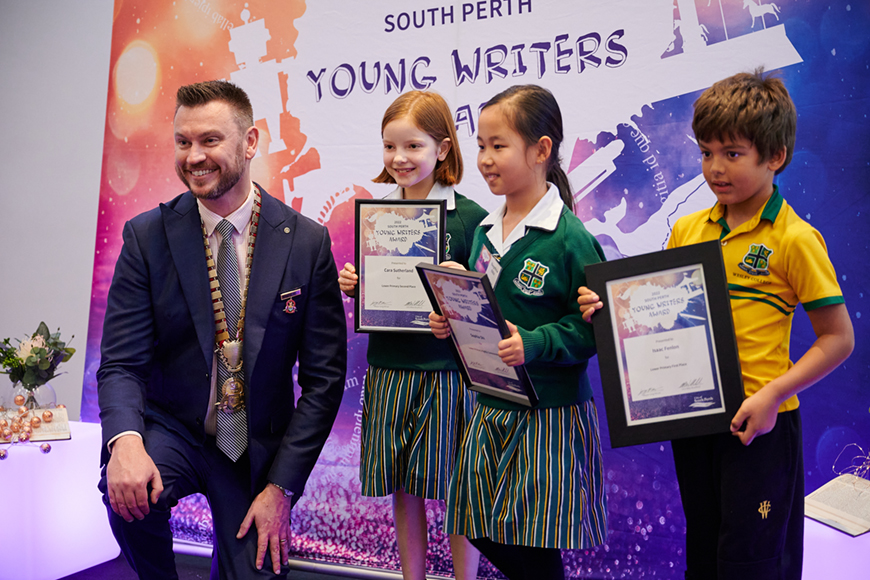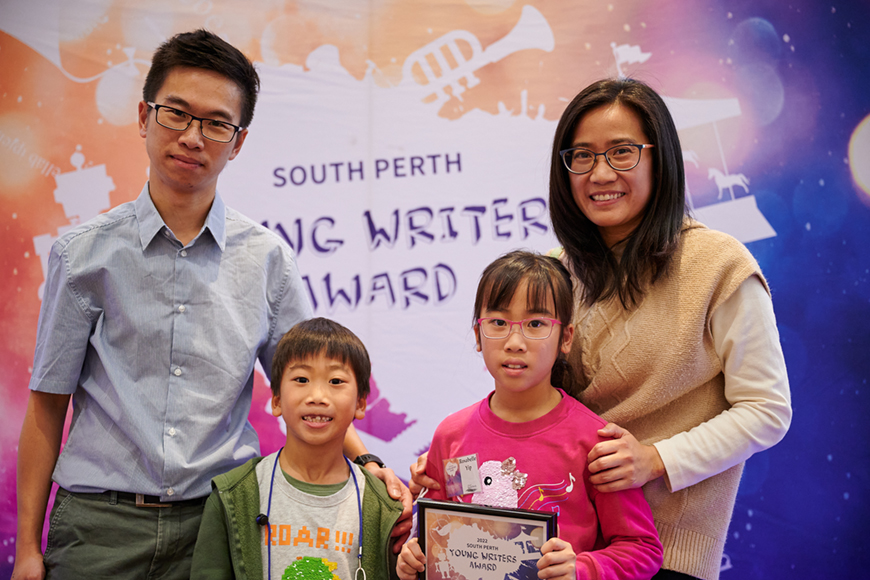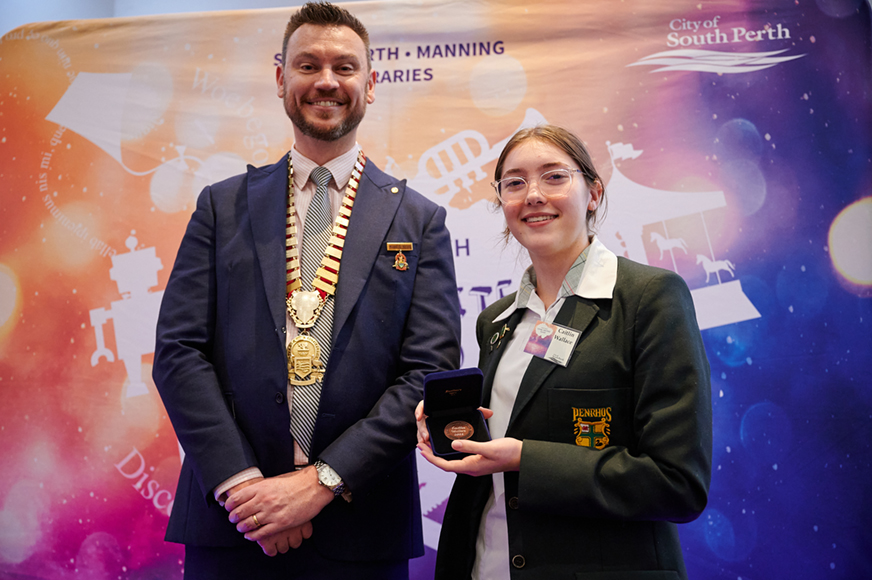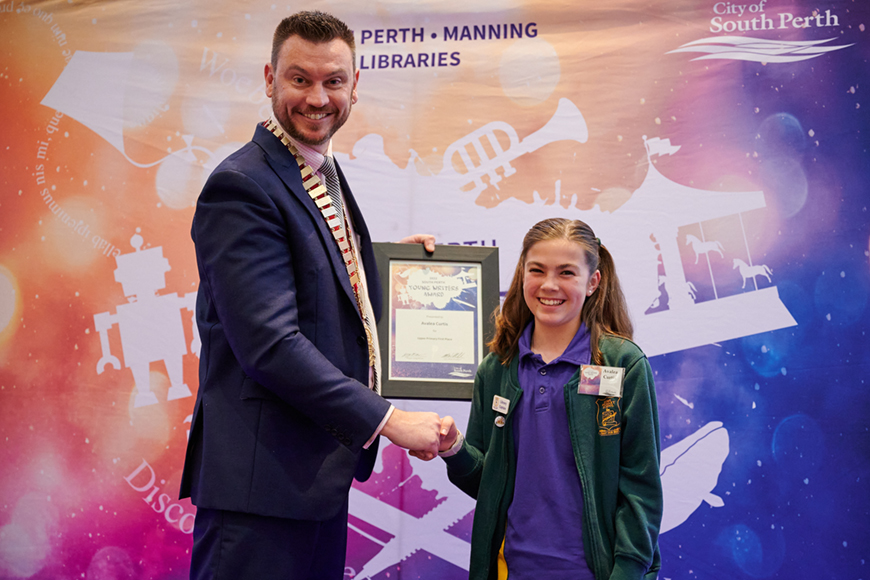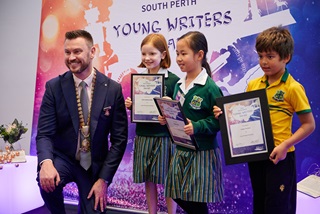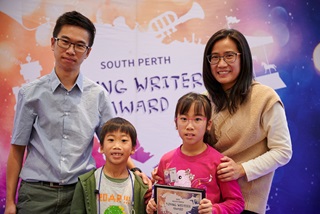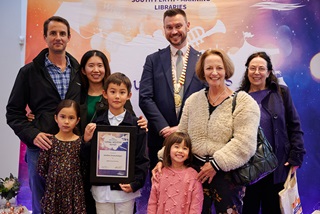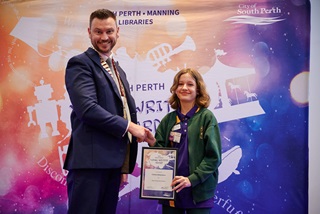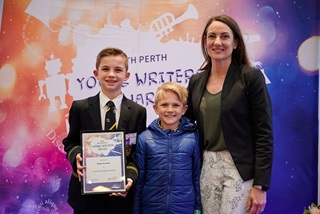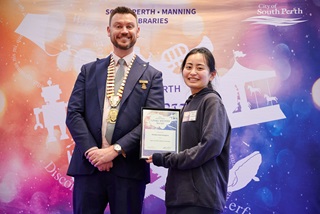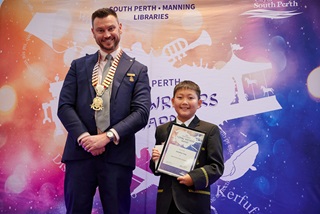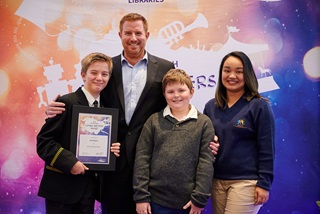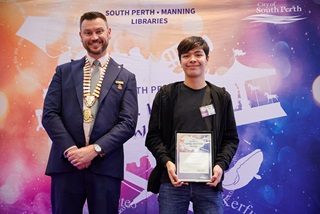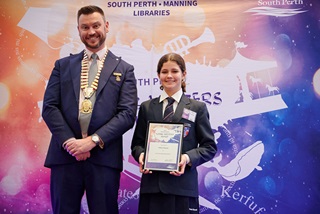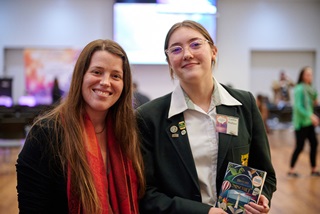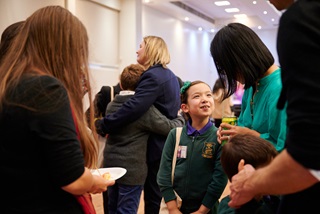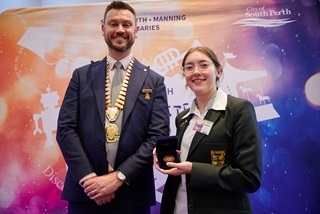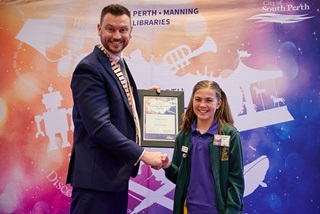 News Listings
August 2022
January 2022
August 2021
February 2021
August 2020
March 2020