South Perth Youth Network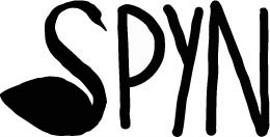 What is South Perth Youth Network?
The South Perth Youth Network (SPYN), are a group of committed young people who helped to create and now deliver actions from the City's Inaugural Youth Plan.
Each year SPYN help to organise local activities like Youth Week and participate in volunteering opportunities including tree planting days. Last year they helped to develop and plan the City's first Neon Youth Festival; an inclusive event that celebrated young people and featuring live music from local artists, food trucks and a silent disco.

Why join SPYN?
SPYN:
Enables young people to have input on decisions that affect them and empowers them to voice their needs and concerns.
Provides opportunities for young people to develop leadership and teamwork skills.
Creates networks and friendships amongst members.
Volunteer and contribute to City events such as Sounds in the Park, Carols at Sunset and Tree Planting Days
Who can join SPYN?
Anyone aged 12 – 25 who lives, studies, works or plays a sport within the City of South Perth is welcome to apply. The City of South Perth supports diversity and inclusion. Young people from diverse backgrounds are encouraged to apply including BIPOC youth, young people living with a disability and young members of the LGBTQIA+ community.

How do I join SPYN?
Please complete the attached application form below and send it to youth@southperth.wa.gov.au. If you have any issues or difficulties accessing or completing this form, please don't hesitate to contact the City's Youth & Children's Officer at the above email address or on 9474 0777.