New ways to discover your City
The new Discover South Perth website launched this week to let residents and visitors delve into the history and culture of the City of South Perth.
It is filled with interesting facts about the region's development and the stories behind some of our most loved landmarks, including the Old Mill, Mindeerup, Millers Pool, the Windsor Hotel and Ferry Tram.
Mayor Greg Milner said community members, tourists and visitors could use the website to take a self-guided walking tour to learn more about the events and people who shaped our beautiful City into what we see today.
"Discover South Perth highlights the fascinating development of our City from its beginnings in the early 1800s to a thriving urban community of more than 46,000 residents," he said.
"The South Perth community has played a significant role in the development of the Perth metropolitan area and both new and long-term residents have an opportunity to learn how our great City came to be."
Discover South Perth also includes the City's new Artwalk Mindeerup public art trail, which features 16 public artworks in and around Mends Street and the South Perth foreshore.
Take your tour at southperth.wa.gov.au/discoversouthperth.
For your chance to win one of three great prize packs, don't forget to follow the City on Instagram or Facebook and tag your photos with @CityofSouthPerth and #discoversouthperth. See more competition details here.
Below: Mayor Greg Milner joined Time for Stories at the Ferry Tram for a special reading during the launch.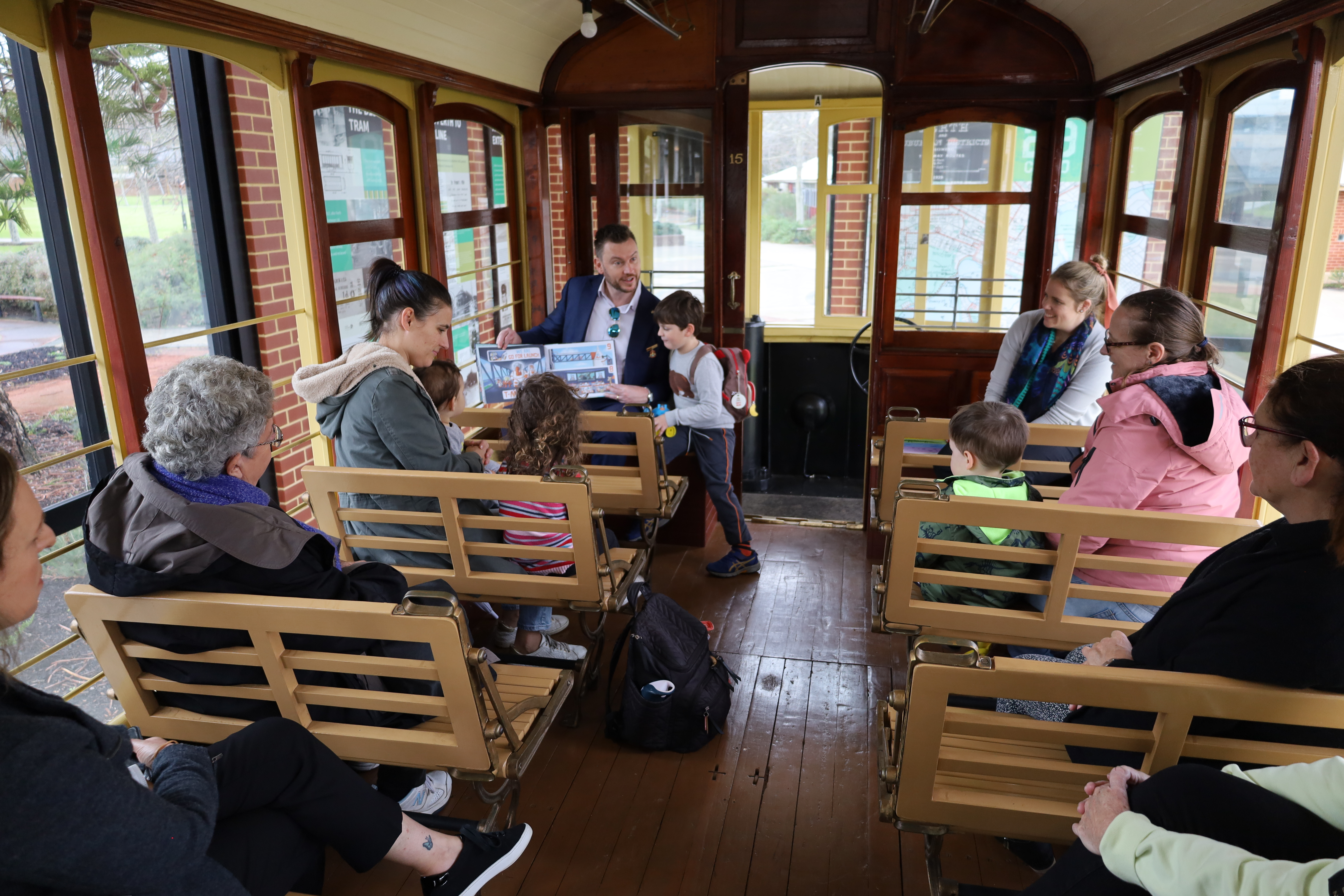 Contact us
For more information, please contact the City.
Related Articles
Discover South Perth - Win 1 of 3 Picnic Packs
To celebrate the launch of our new Discover South Perth app and walking trails, the City has three picnic packs up for grabs. Simply take a walk through our local history walking trail or the Mindeerup Art Walk and share a photo with us to enter the draw to win.