South Perth Esplanade road works update
The City will be resurfacing South Perth Esplanade between 7am and 5pm on Monday 1 May and Tuesday 2 May, with the road to be closed east of Ray Street, except for residents' access.
This work will include resurfacing from 93 South Perth Esplanade to the Carpark 11 entrance, including the raised pedestrian crossing.

Night works on Monday 12 June will complete the final section of road resurfacing in front of Rambla on Swan and Coco's Restaurant, as part of the City's upgrade of roads and footpaths to improve safety at the South Perth Esplanade.
The City is endeavouring to finish the works as soon as possible to minimise the impact to businesses and patrons. We appreciate the community's understanding during this important road enhancement.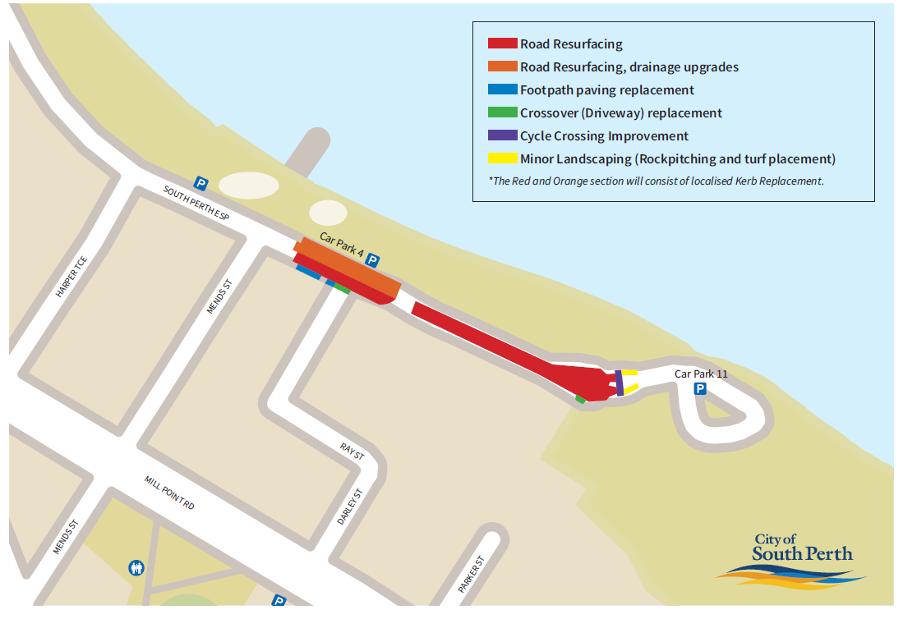 Contact us
For more information, please contact the City.