Where to get last minute gifts locally
As part of the City's Buy Local, Shop Local campaign, we're showcasing businesses that make the City of South Perth a unique place to live, work and visit.
There's nothing like leaving things to the last minute. Unless of course it's almost Christmas and the thought of visiting a major shopping centre makes you just a little bit stressed.

Fortunately, we've got some of the best gift shops right here in the City of South Perth, so you can give the impression that you have spent all of December thoughtfully shopping for Christmas gifts without even getting in the car.

Merchants on Mends Street
21 Mends St South Perth
This gorgeous homewares store is packed to the rafters with gifts. From bright and fun picnic rugs to jewellery, and a great range of gifts for men, you will not leave empty handed. They will even wrap your gifts for you – easy!

Garden Affair
62 Angelo St South Perth
Give them a gift to love and care for with a beautiful potted plant from South Perth's boutique garden store, Garden Affair. Find an extensive range of indoor and outdoor plants, as well as lovely garden décor and homewares. If you're not sure what to choose, the knowledgeable staff will find you something for the inexperienced gardener right up to the professional green thumb.

Front Door Gifts
Shop 11 Waterford Plaza Karawara
Locally owned and run Front Door Gifts offer a carefully selected range of décor, jewellery, homewares and gifts. Their lovely staff will help you choose a gift for even the fussiest person in your life, and wrap it for you too.

O'Brien's Clothing Co
33 Welwyn Ave Manning
There's nothing like a new top or dress to show someone how well you know them. O'Brien's Clothing Co have a gorgeous range of bright prints and eclectic designs from labels like Elk, Verge, Layr'd and Yarra Trail. You can even shop the range online and have your gift shipped for free anywhere in Australia.

Luxe Gift and Décor
72A Angelo St South Perth
Luxe is the place to find a gift for the person on your gift list with elegant taste. You won't find throw-away items here - this Angelo Street gift store is all about unique, high quality gifts at affordable prices. Browse their Instagram for inspiration.

Our Ruby Girl
2/61 Ley Street Como
Our Ruby Girl is a lovely little sustainable café in Como. Not only do they make incredible coffee, but they also stock a beautiful range of gifts and environmentally-friendly homewares. Think children's books, hand poured candles, reusable coffee cups and hand crafted jewellery. Use your gift shopping as an excuse to go out for breakfast and get it all done in one stop.

Dolly Met Frank
4/61 Ley St Como
Just next door to Our Ruby Girl is fashion boutique Dolly Met Frank. With an extensive range of laid back, bohemian inspired clothing, Dolly Met Frank will become your go-to shop for sunny weekend outfits. They have a great range of gifts in store just in time for Christmas, including adorable real potted mini Christmas trees.

Elephant Rock
5 Harper Terrace South Perth
For the person in your life who could do with some 'me time', Elephant Rock is absolutely the place to find the perfect gift. This South Perth store will have you feeling tranquil from the moment you step in the door. Filled with quality bath and body-care products you will probably leave with a gift for yourself too.
To find more local businesses in the City of South Perth, visit our Buy Local, Shop Local directory.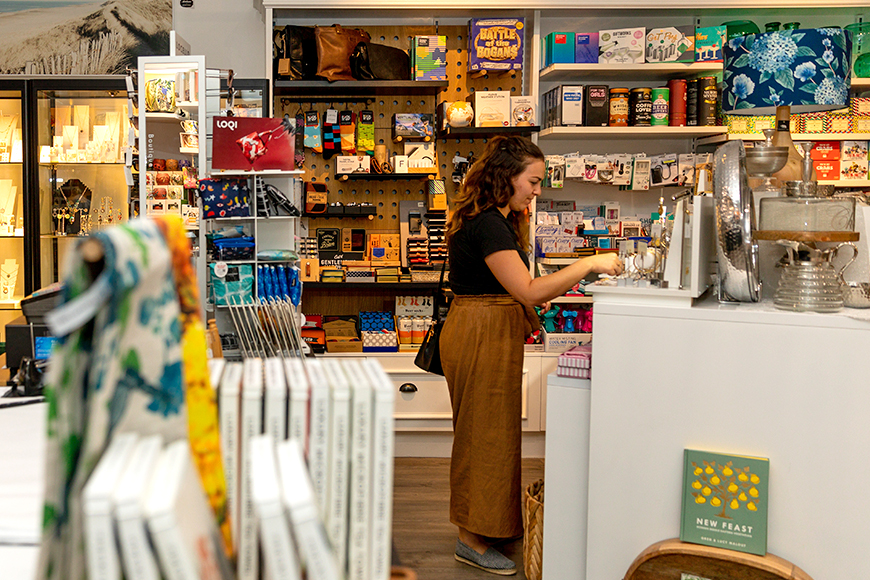 Image: Merchants on Mends Street
Media contact
For media enquiries, please contact the City's Communications Officer.
Related Articles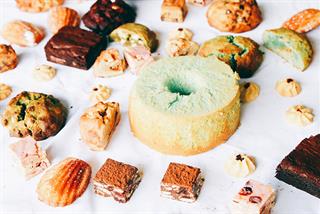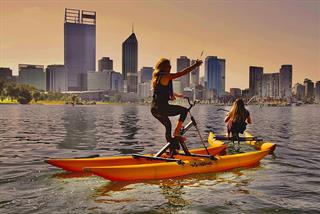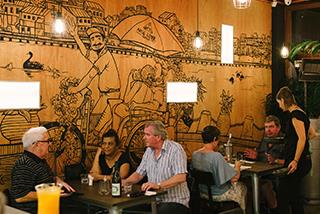 Three stop dining tour of Como
Buy local, shop local. Como is home to an exciting mix of restaurants, bars and eateries boasting cuisines from across the globe.