City celebrates dedicated volunteers
Volunteers were recognised for the significant contribution they make to the community at the City of South Perth's annual Thank a Volunteer Celebration on Friday 7 December, which was attended by 150 local volunteers and special guests.
Held on the Oak Lawn at Perth Zoo, the event was an opportunity for the City to give recognition to outstanding local volunteers with the presentation of the twelfth annual City of South Perth Volunteer of the Year Awards. This year fifty three nominations were submitted for these awards.
"I find is so inspiring to attend the City's annual Thank a Volunteer Celebration. The dedication and passion of volunteers never ceases to amaze me," City of South Perth Mayor, Sue Doherty said.
"The City of South Perth greatly values the contributes volunteers make, they play such an important role, helping to build an inclusive and resilient community for us all. Volunteering offers many benefits including ensuring the delivery of a arrange of important services and supporting individual's empowerment.
"I also acknowledge and thank City of South Perth volunteers including the Justice of the Peace volunteers, Aboriginal Reference Group, Old Mill volunteers, South Perth Youth Network and the Library Home Readers, Digital Mentors and Shelving volunteers.
"To all the volunteers, I commend you and encourage you to keep doing your good work with so much compassion in your hearts."
City of South Perth Volunteer of the Year Awards 2018 winners
Volunteer of the Year Award (open to individuals above 25 years old)
Stella Hinckley
Stella has volunteered throughout her life and has helped in many charities throughout the years. She helps assist new migrants with English lessons through Uniting Care Church. Stella also volunteers herself to any neighbour in crisis or in need of assistance.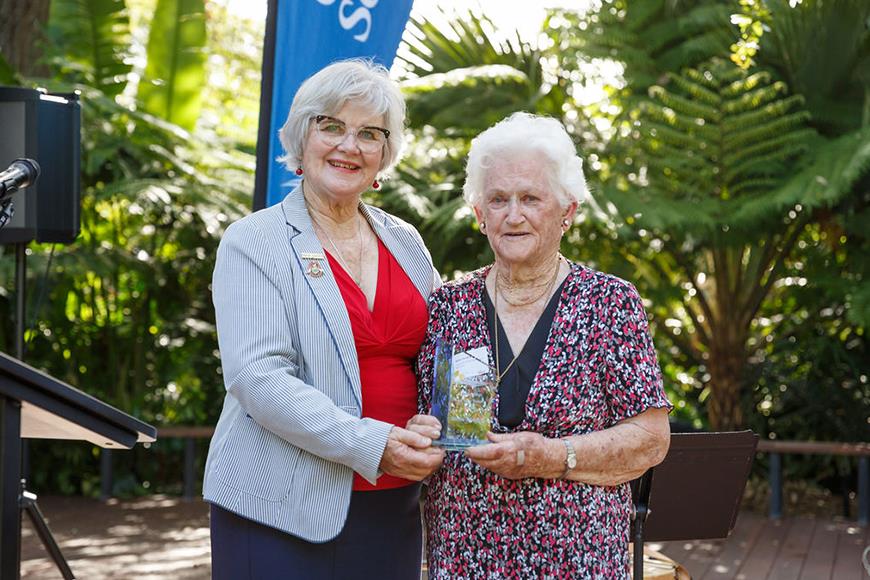 Young Volunteer of the Year Award (18-25 years old)
Oliver Cox
Since graduating from Aquinas College in 2013, Oliver has continued to serve his community whilst studying at university. Oliver is a regular Red Cross Soup Patrol driver and an Edmund Rice Camp Leader, providing essential respite and exciting holiday programs for children from less privileged backgrounds.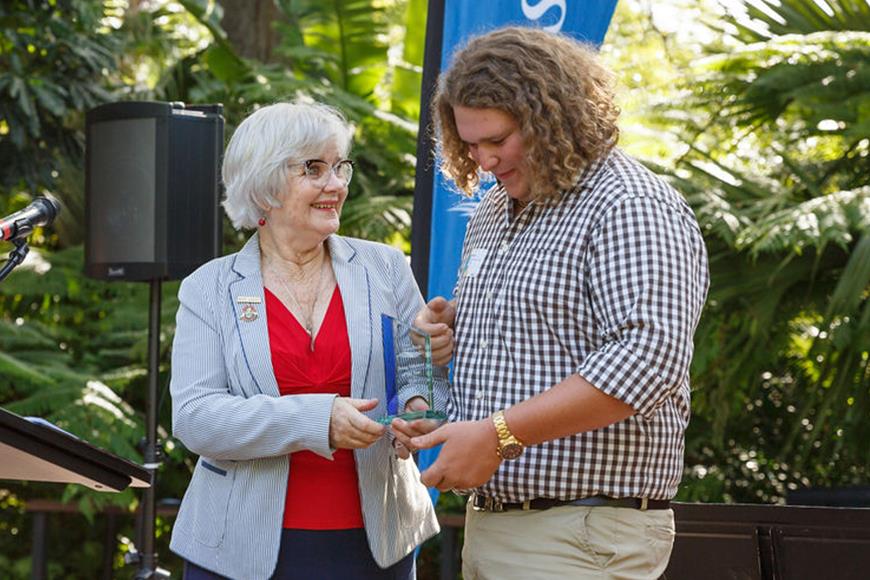 Junior Volunteer of the Year Award (under 18 years old)
Linkyn Hood
Linkyn volunteers his time throughout the Auskick season to help and support others at the Manning Rippers Football Club. Linkyn is only 11 years old and has contributed his Sunday mornings for 18 weeks over the past two years to help at the club. He is there rain or shine helping to assist in the development of boys aged 5 to 7.
Each of the fifty three award nominees received a certificate of appreciation from Mayor Sue Doherty, with trophies presented to the winners of the three categories.
View the event photos here.
Media contact
For media enquiries, please contact the City's Communications Officer.