Memory Bridge Workshop
Event Information
Date

DATE
8 November 2023
Add event to calendar

Time

TIME
6.30 - 8PM

Location

LOCATION
South Perth Community Hall
Cnr Sandgate St & South Tce, South Perth

Cost

COST
Free, booking essential

Hosted by

HOSTED BY
City of South Perth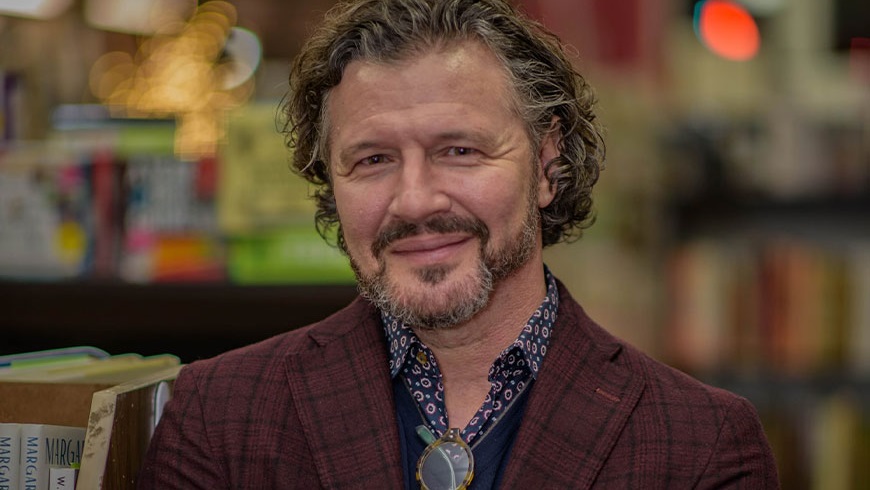 To celebrate Seniors Week (12-19 November 2023), join Michael Verde as he hosts an unmissable Memory Bridge workshop. The workshop will assist carers and professionals to learn a new way of thinking about dementia, and how to meaningfully connect with a person dealing with memory loss.

About Michael Verde
Michael Verde is an award-winning writer, speaker, documentary producer and globally recognised thought leader in the field of dementia care.
He founded Memory Bridge in 2003. Currently, Memory Bridge's programs are hosted on three continents and provide ongoing education to caregivers in 14 countries. To date, Memory Bridge has connected over 9,000 people with and without dementia in one-to-one relationships.
Michael has a M.A. in literary studies from the University of Iowa, a M.A. in theology from the University of Durham in England, where he graduated at the top of his international class, and he is currently completing his Ph.D. at Indiana University, specialising in the area of empathetic communication and literature and religion.
WA Seniors Week 2023 runs from 12-19 November 2023, and recognises the important role that seniors play in our community and celebrates the contributions of older Western Australians.
Dementia awareness
Throughout November, the City will be hosting and involved in events to support people with dementia, their carers and professionals working in this field. Dementia is the leading cause of death for females in the City of South Perth and the second leading cause of death for males (City of South Perth Community Health Profile 2019).
With an ageing population, the City will be dealing with a larger burden of prevalence of dementia, which has been identified in the City's strategic plans; Community Strategic Plan, Public Health Plan and Access and Inclusion Plan 2022 - 2027.
Contact us
For more information, please contact the City.