South Perth Esplanade road works update
Between 7am and 5pm on Wednesday 19 April, the City will lay asphalt in Car Park 4 on South Perth Esplanade, as part of road works to upgrade the roads and footpaths, and improve safety at the South Perth Esplanade.
These works may result in some disruptions. The City is endeavouring to finalise the works as soon as possible to minimise impacts to local businesses and patrons. The City apologises for any inconvenience.
South Perth Esplanade will remain accessible to vehicles.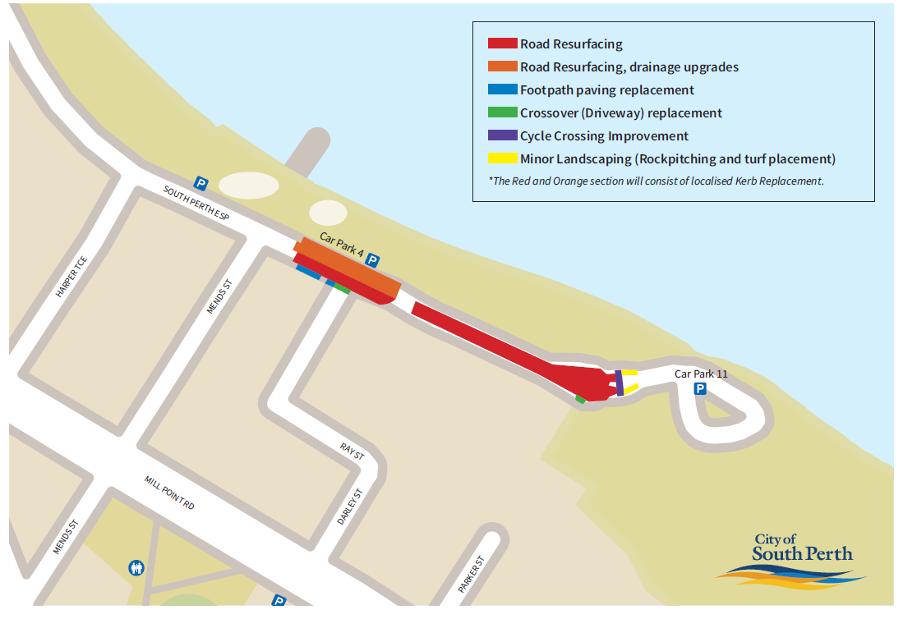 Media contact
For media enquiries, please contact the City's Communications Officer.