River wall restoration project underway
Work is now underway to repair a section of river wall along the Kwinana Freeway, between Cale and Thelma Streets in Como.
The shared cycle and footpath along the Swan River will be closed for about two months, with a detour along Melville Parade to provide access for pedestrians, cyclists and other users.
During the closure, Main Roads WA will carry out repairs to the river wall, which will include maintenance on existing drainage systems and some replacement work.
Eroded limestone blocks will be replaced and run-off drainage pipes in this section will be cleaned and replaced if necessary.
An excavator will be on-site, operating under strict safety and environmental precautions.
Residents along Melville Parade are urged to be mindful of increased pedestrians and cyclists in the area.
Works schedule
The work needs to be done during low tide in the daytime, which is from mid-December until mid to late-February.
Because of this small window of opportunity, the contractors will need to work across the Christmas break, except on public holidays.
More information
Nearby community members have been contacted by Main Roads WA, however more information is available by calling Richard Taylor on 138 138 or email enquiries@mainroads.wa.gov.au.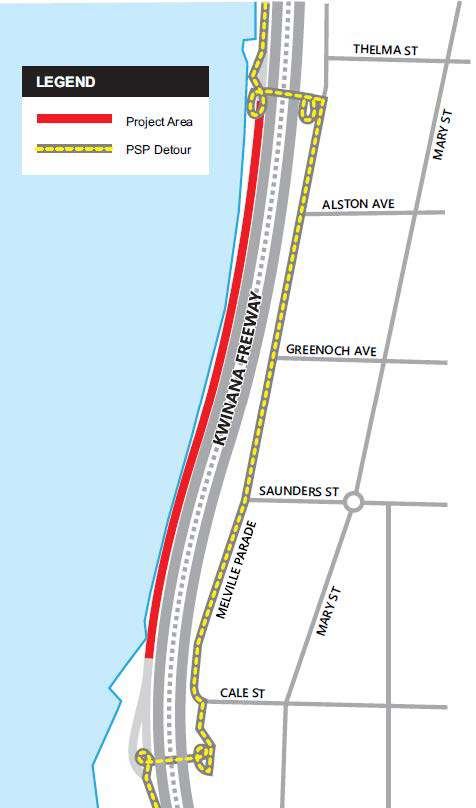 Contact us
For more information, please contact the City.