Keeping an eye on the City's assets
We've been busy collecting data as part of the City's ongoing 'condition survey' of its roads and paths.
More than 200km of road network and 282km of pathways have been surveyed this year, with the City's 55 car parks soon to be captured by a quadbike, which is fitted with special cameras.
It helps detect changes in the surface condition to reduce the City's long-term construction and maintenance costs and ultimately, improve the safety and quality of these important City assets.
To learn more about City projects, visit our Works in Your Neighbourhood page.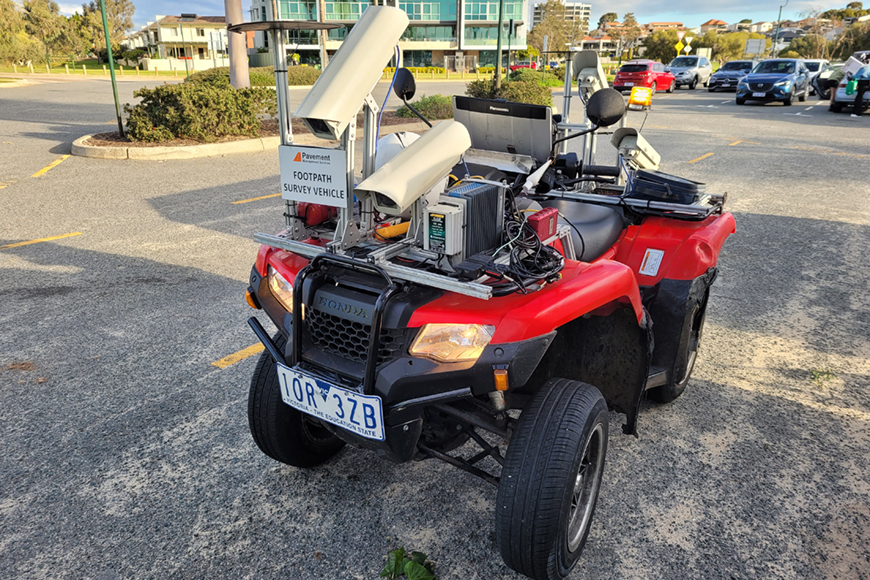 Contact us
For more information, please contact the City.