Annual awards give students power of speech
A group of talented primary school students have proven their public speaking prowess at the annual 2022 Speak with Confidence Awards.
Mayor Greg Milner, who presented the awards at a ceremony on Wednesday 29 June, said Ethan Stonell from Kensington Primary School received first prize for his speech titled, Siblings are the Worst.
"Ethan really impressed the judges with his interesting and entertaining delivery, which was great to see from such a young orator," he said.
"The entrants are all in Years 5 or 6 from primary schools within the City, so these awards are a terrific way for students to build confidence and gain experience in speaking publicly, a skill that can only improve with practice."
Collier Primary School student Kilian Roberts' speech titled My Swiss Adventure received second place, while third place went to Kaitlin Law, from South Perth Primary School, for her speech titled Limited Edition Mystery Box.
Mayor Milner congratulated all winners and entrants, which included six finalists chosen from 17 students across nine schools.
"The judging panel certainly had a challenging time selecting the winners, with exceptional performances by all. Well done to everyone involved and, on behalf of the City, I thank the members of Toastmasters International who helped coordinate, present and judge this year's awards."
Students participating in the 2022 Speak with Confidence Awards chose their own topics and wrote their speeches, which they presented to a panel of three judges from Toastmasters International and an audience comprising of teachers, students and family members.
The speeches covered a wide range of informative, entertaining and thought-provoking topics, from deforestation to ransomware embarrassment.
For more details about the Speak with Confidence Awards and other youth programs, please call 9474 0777 or visit our Community Awards page.
Photos:
Image 1: Winners (L-R)

Kaitlin Law,

Ethan Stonell and

Kilian Roberts with

Tom Bielski from Sunday Sundowners Toastmasters Club and Mayor Greg Milner

Image 2: Round 1 heat finalists

Image 3: Round 2 heat finalists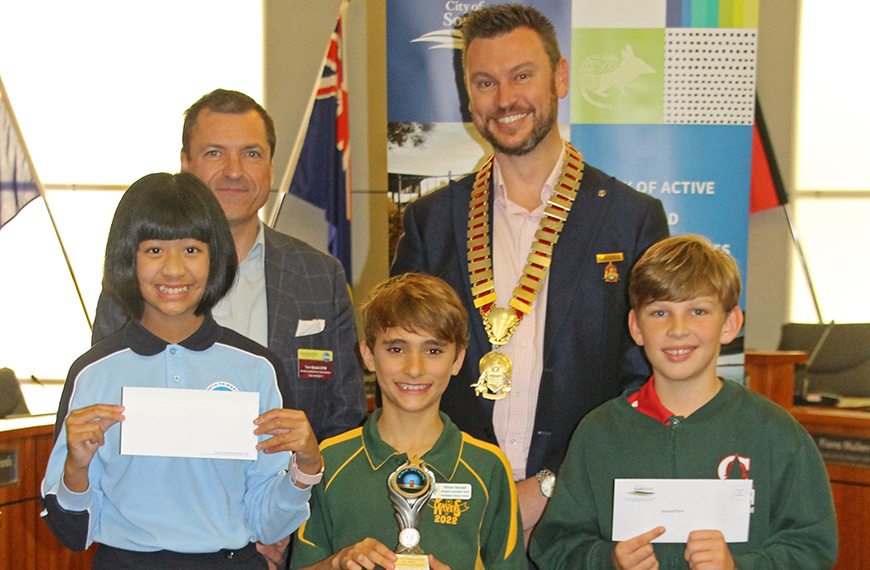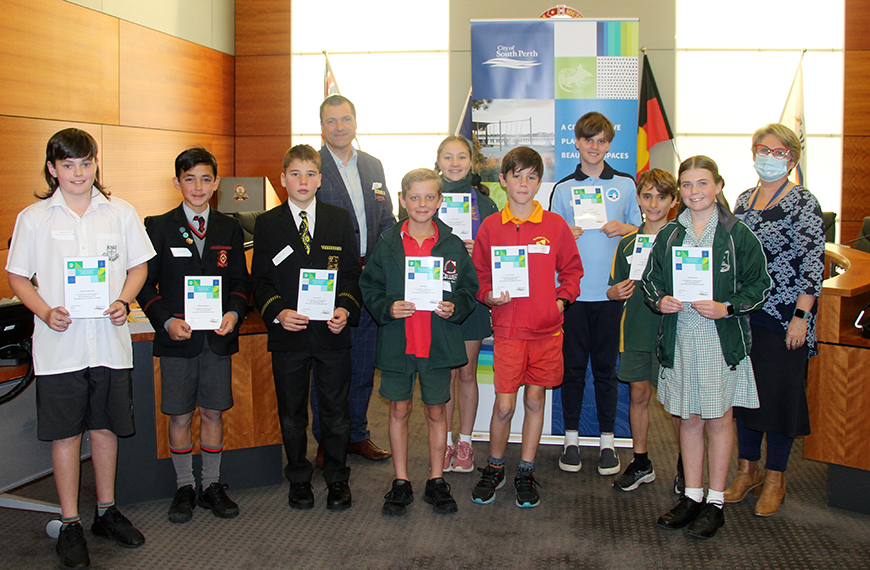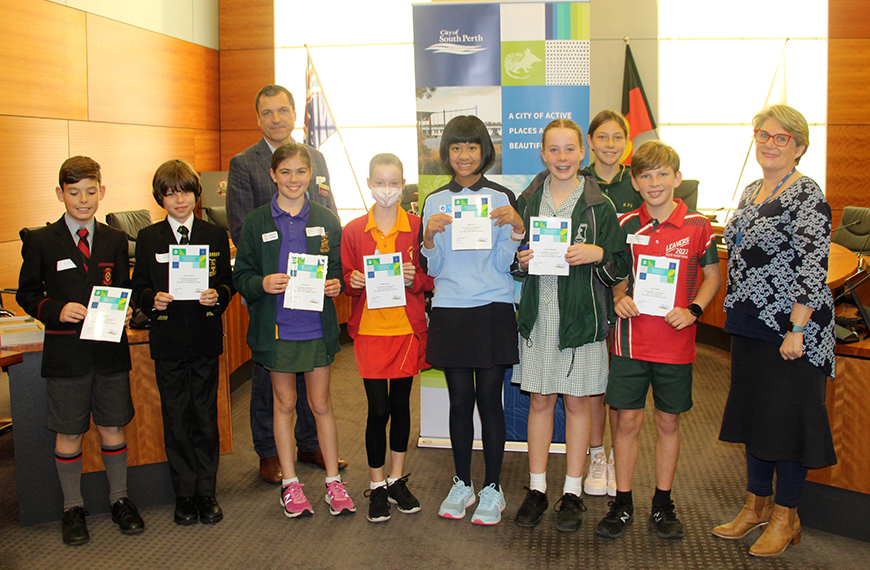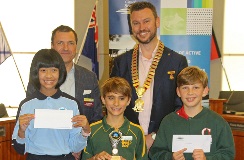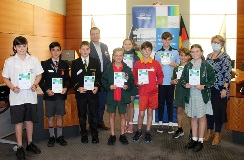 Contact us
For more information, please contact the City.