Cycle path crossings create a safer journey
Cyclists are enjoying an easier ride along the South Perth Foreshore after the City installed raised priority crossings at three busy intersections. Completed this month, the City of South Perth is the first local government in Western Australia to implement the design developed in collaboration with Main Roads WA following the success of similar crossings in Queensland.
The priority crossings are highly visible and provide clear right of way to cyclists where the bike path crosses Coode Street, Douglas Avenue and Witcomb Place. The project aims to enhance safety for cyclists, drivers and pedestrians.
Used by an average of 1,300 cyclist each day, the South Perth Foreshore is one of the state's most popular cycling routes.
The project is a priority of the City of South Perth and Town of Victoria Park Joint Bike Plan, a five year action plan that sets out a vision for a strategic cycling network across both local government areas in line with the State Government's Perth and Peel@3.5million Transport Plan.
Active transport is also a focus of the City's recently adopted Integrated Transport Plan, which was developed in consultation with the community to facilitate a connected and accessible local transport network over the next ten years.
City of South Perth Mayor Greg Milner said the City is committed to ensuring a safe, efficient and reliable transport network.
"The City is proud to lead the way with this innovative approach. Whether you walk, cycle or drive, the new crossings will mean a safer journey for everyone who visits our beautiful foreshore.
"This project is just one of the ways we are responsibly planning a well-connected and accessible local transport network for residents and visitors now and into the future."
The raised crossing project follows an upgrade to the shared path between Queen Street and Millers Pool completed late last year, which was funded by the Australian Government's Local Roads and Community Infrastructure Program. The new path is wider and constructed from red asphalt to provide a smoother riding surface for cyclists and make the area safer for pedestrians.
A Main Roads' spokesperson said it was exciting to see the crossing installed, as it would pave the way for improvements to other similar crossings, increasing safety for bike riders and walkers crossing a shared path.
Main Roads' before and after monitoring will ensure the crossings are operating as planned.
For more information on the City's Joint Bike Plan with the Town of Victoria Park, visit southperth.wa.gov.au/cycling.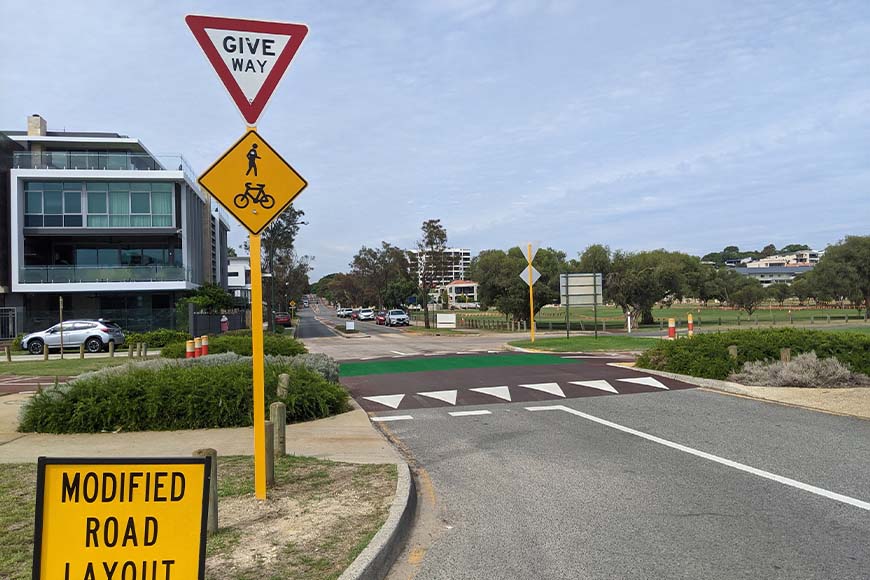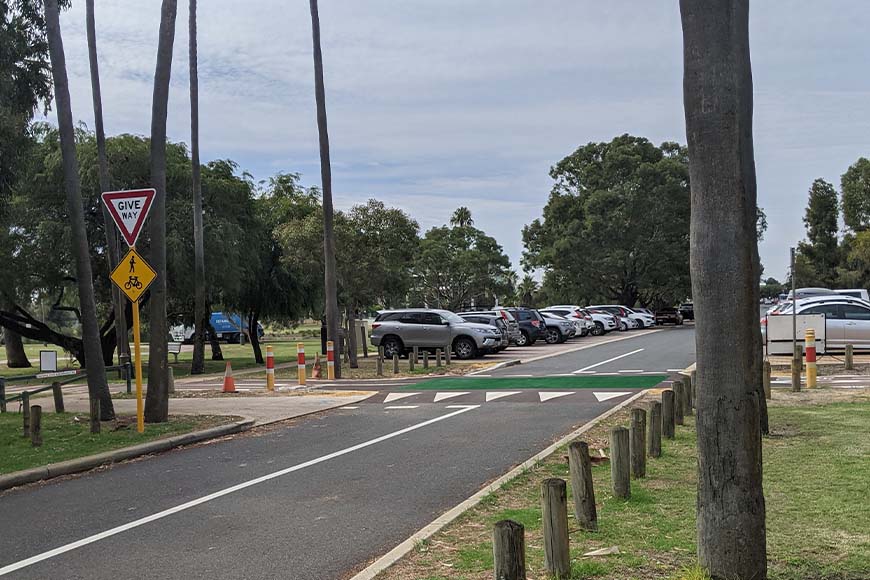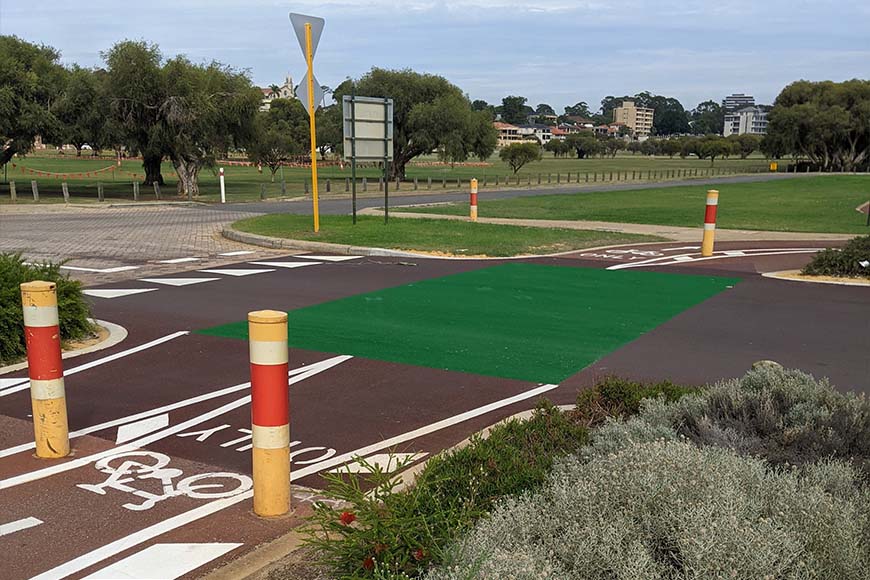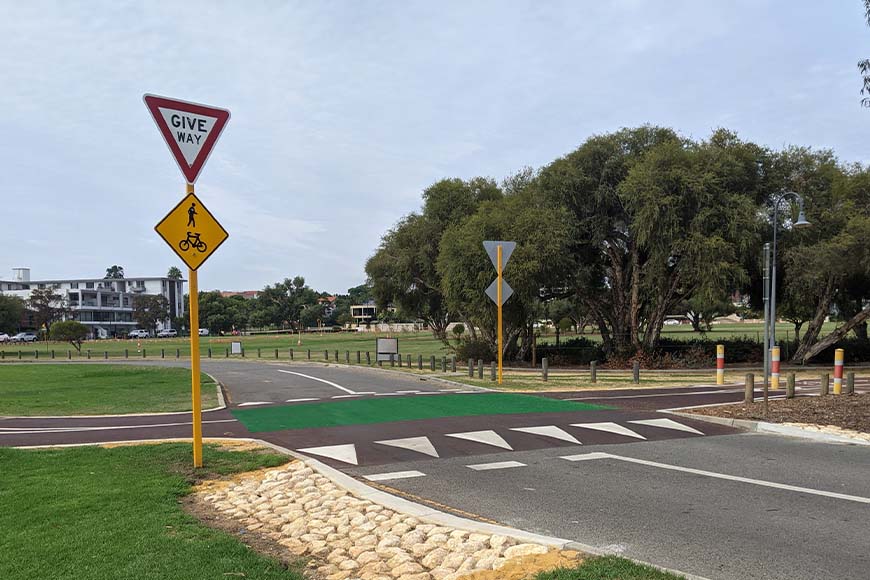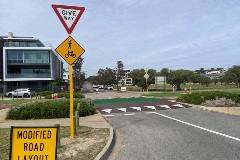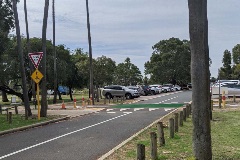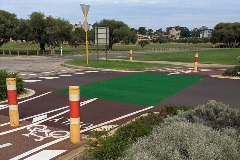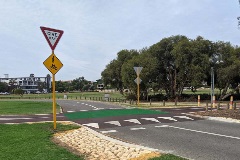 Contact us
For more information, please contact the City.