Artistic talent recognised at annual awards
Winners of the 2021 City of South Perth Emerging Artist Award were announced at the opening of the 19th annual Emerging Artist Award Exhibition on Thursday 14 October, with young artist Melissa Clements presented the top prize as the Open Award Winner. Titled, Shaun: Warda Kadak, Becoming, Melissa's impressive oil on board portrait of Noongar leader Shaun Nannup impressed the judges who commended the strong visual and emotive link between the image and its subject.
The awards celebrate up-and-coming Western Australian talent and provide the opportunity to showcase art and culture to the wider community. A prize pool of over $11,000 is offered thanks to the City and generous sponsors who are committed to supporting the development of the arts in our local community. Sponsors White Frame, The Karalee on Preston, Preston Street IGA, Liquor Barons on Angelo, Geoff Baker MLA, Soco Realty and Curtin University John Curtin Gallery, made the Emerging Artist Award possible this year.
A total of 157 artists from all around Western Australia entered, and 84 works were selected by judges Tui Raven, Gok-Lim Finch and Tom Freeman to feature in the exhibition expertly curated by Brent Harrison. Works are now on display and some available to purchase at the Emerging Artist Award Exhibition at South Perth Community Hall until Saturday 23 October.
City of South Perth Mayor Greg Milner said it was pleasing to see more artists enter the awards this year.

"The City recognises the important role of the arts in creating vibrant places to live and visit and the Emerging Artist Award continues to be a cultural highlight for our community.

"An impressive 40 out of the 84 works exhibited this year were created by artists aged 25 and under, and the youngest artist is just 13. It's fantastic to see young people take up the opportunity to showcase their work and I hope the awards have provided a valuable platform to those who are just starting out in their careers.

"Works exhibited this year showcase a wide range of materials and techniques including traditional artistic media, new digital audio and visual media, and many non-traditional materials – all evidence of the creativity of our thriving arts community.

"I would like to congratulate all entrants and winners and thank the local businesses and individuals who sponsored this year's awards."

More information on the Emerging Artist Awards and Exhibition can be found on the City's website southperth.wa.gov.au/eaa.
Emerging Artist Award 2021 winners:
City of South Perth Open Award
• Winner: Shaun - Warda Kadak, Becoming by Melissa Clements
John Curtin Gallery Works on Paper Award
• Winner: Sand Mine (Fragment) by Bridie Weaver
• Highly commended: A Closet Never Pierced by Danyon Burge
Karalee on Preston Local Theme Award
• Winner: Cygnet by Charlotte Spurge
• Highly commended: Orchids of Western Australia by Bethany Breslin
Geoff Baker MLA City of South Perth Resident Award
• Winner: Through the Glass by Erin Ginty
• Highly commended: Foxy by Jake Barrenger
Liquor Barons on Angelo Sculpture/Textiles Award
• Winner: Animals Are People Too by Rose Fetwadjieff
• Highly commended: Trophy Hunting, Game 1 by Eve Heyning
Preston Street IGA Youth Award
• Winner: Spring to Resistance by Yasmin Khadembashi
• Highly commended Not Your F***ing Dragon Lady by Daniel Hocking
White Frame Painting Award
• Winner: No Place to Settle but the Placeless by Khashayar Salmanzadeh
• Highly Commended: Beauty of the Night by Carolyn Bye
Aboriginal Artist Award
No Major prize was awarded in the Aboriginal Artist Award category due to insufficient entries/finalists in this category, however the Judges awarded a highly commended.
• Highly commended: Gliding by Ethyn Amat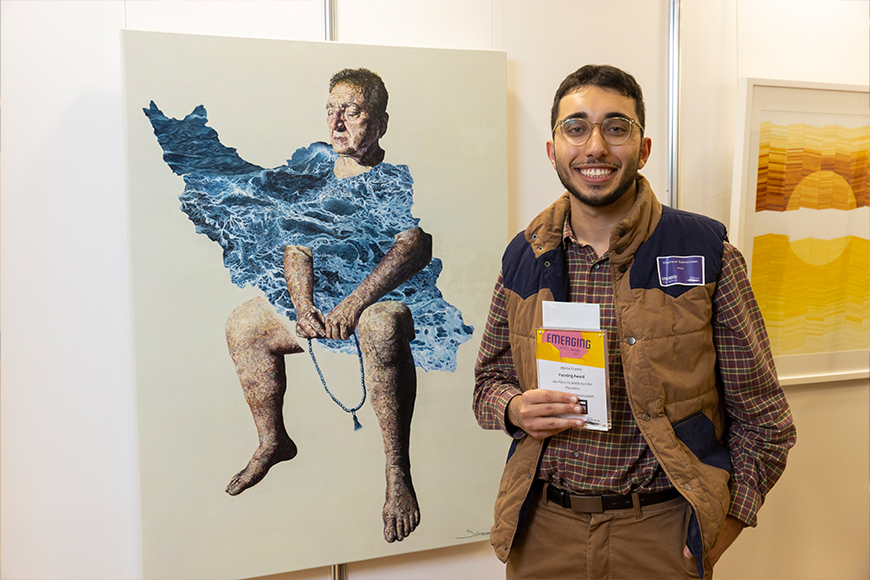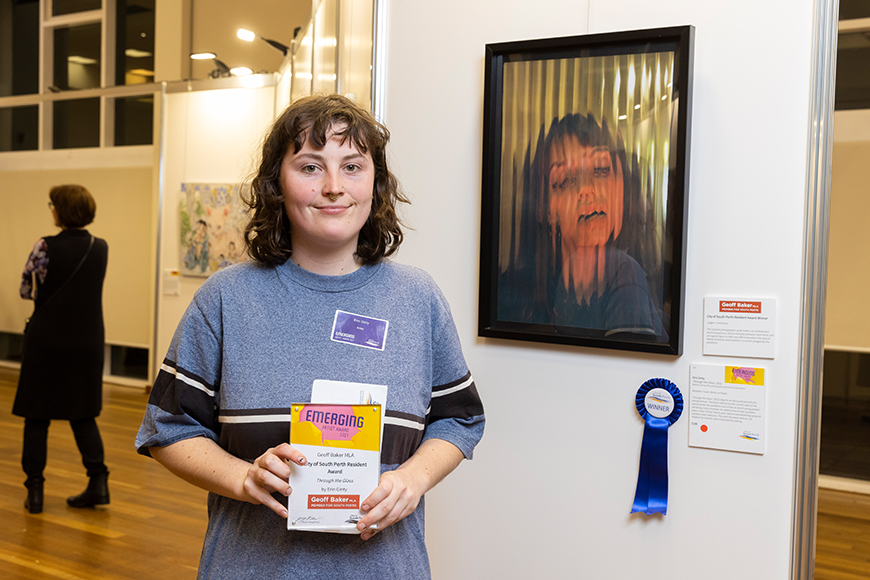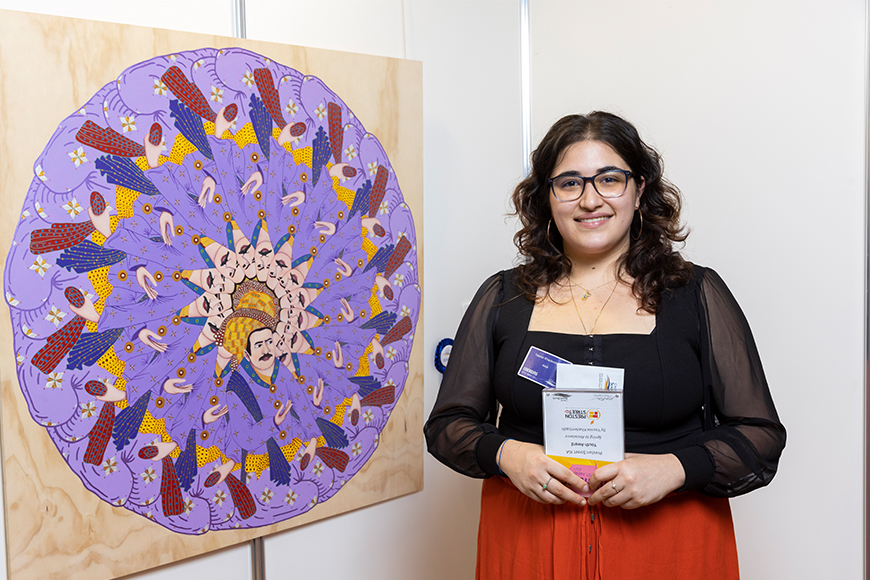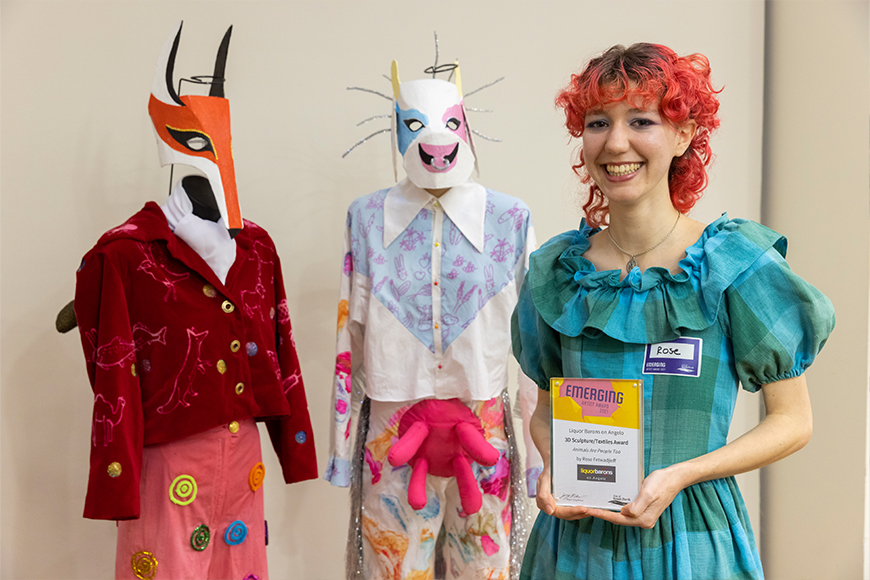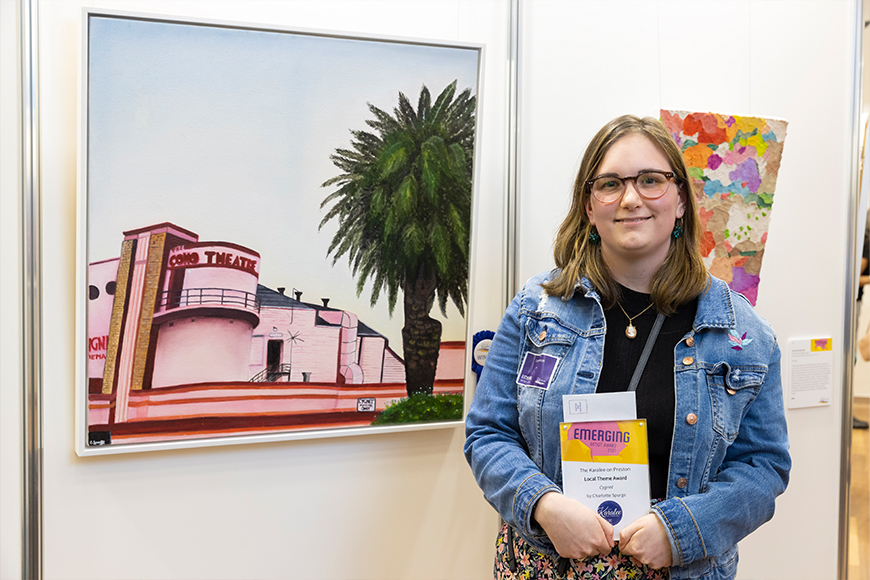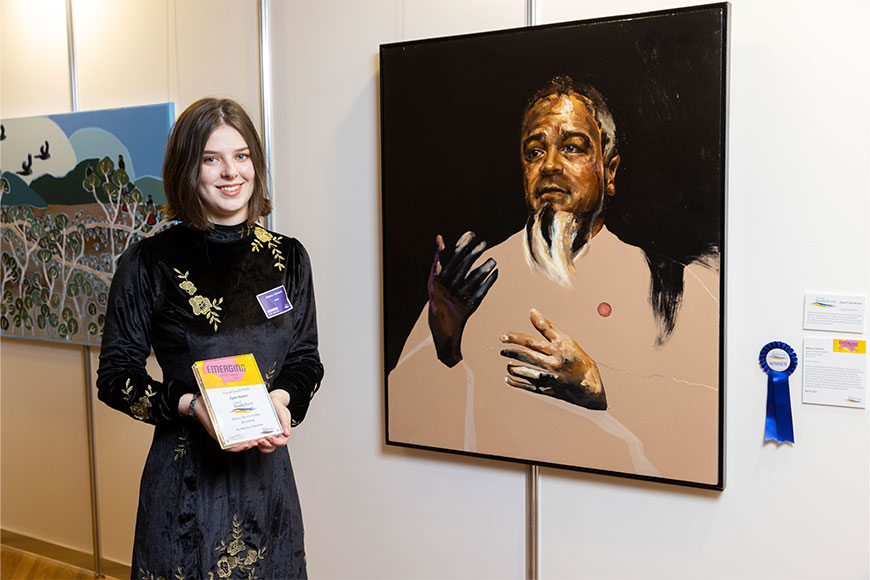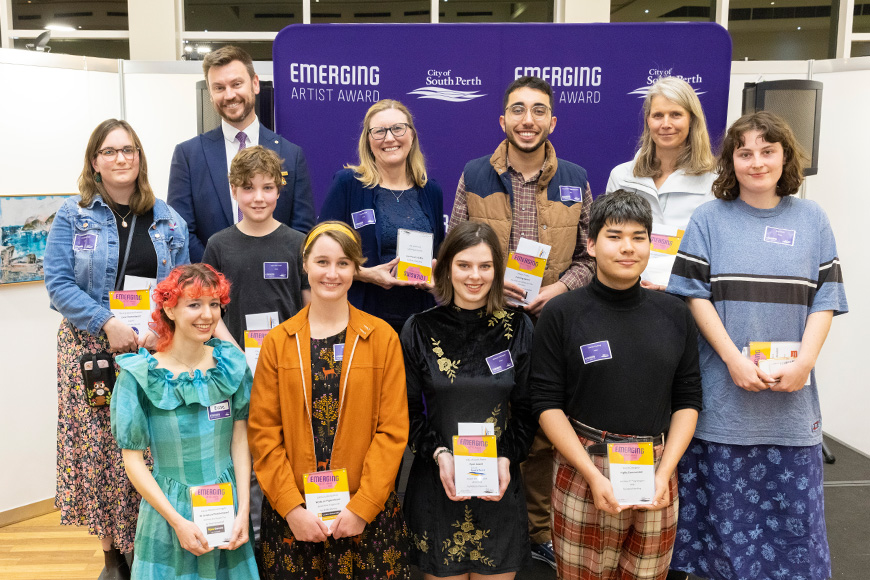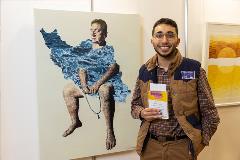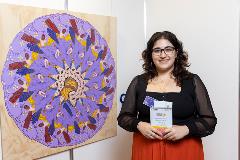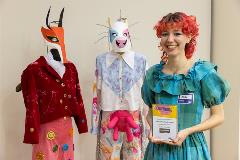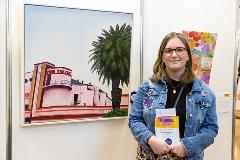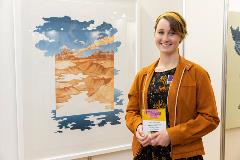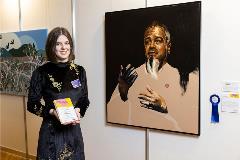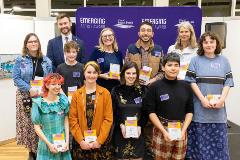 Media contact
For media enquiries, please contact the City's Communications Officer.