Mini golf opens at Collier Park Golf
The City's public Collier Park Golf Course is home to an exciting new attraction as mini golf opens to the community. The highly anticipated Collier Park Mini Golf is unlike any other course in the state, with its spacious nature-based design created as a miniature version of a world class 18 hole course.
Players weave through shady trees, over stepping stones and around sparkling lakes as they make their way around the 18 hole course. The facility provides options for all ages and abilities, with the first nine holes accessible for people using a wheelchair, mobility aid or pram. A spacious pavilion in the centre of the course is available to hire for functions and events.
Collier Park Mini Golf course was officially opened by City of South Perth Mayor Greg Milner at a ceremony on Thursday 22 April following a soft opening phase. The addition of mini golf will attract a broader customer base to Collier Park Golf and create a new source of revenue to ensure the community facility remains financially sustainable in the long term.
City of South Perth Mayor Greg Milner said the mini golf would bring many benefits to the community.
"The City couldn't be more pleased to provide this wonderful new facility for residents and visitors alike. Mini golf is a fun, outdoor activity for everyone to enjoy in a beautiful, leafy, family-friendly environment.
"Mini golf is a great addition to Collier Park Golf Course and has a broad appeal. It's a fun and affordable attraction for families, a popular choice for corporate events and team building activities, and offers beginners a chance to practice their skills in a social environment.
"With its unique design, café and greens maintained to perfection, Collier Park Golf is a highly sought-after course. The addition of mini golf, designed to the same high standard, will only build on its success.
"The mini golf facility will also improve the City's financial sustainability. With an estimated payback period of six years, the facility will provide the City with an additional revenue stream and reduce the City's reliance on residential rates after the payback period.
"Collier Park Golf is also the location of the proposed Recreation and Aquatic Facility, which will incorporate the new mini golf and a 27 hole course, as well as providing additional golfing options including a high tech driving range and modern short format golf. The mini golf course has been designed with this potential expansion in mind and will complement the facilities planned for the Recreation and Aquatic Facility."
Collier Park Golf Course is owned by the City of South Perth and managed by Clublinks.
Clublinks CEO Anthony Lawrence said that the mini golf course was an exciting development created for the community, by the community, having engaged local contractors throughout the process.
"We were thrilled to work with local contractors Landscape Elements and Wallace PM, with the results speaking for themselves."
Mr Lawrence said that being able to offer an inclusive experience to the community was high priority.
"The course has been designed so that seasoned golfers, golfing novices, families and young kids alike can enjoy the course due to the three different flag options per hole – beginner, intermediate and advanced."
Collier Park Mini Golf is open 9am-8pm every day, with the last game to tee off at 6.30pm. Visit the Collier Park Golf website to learn more.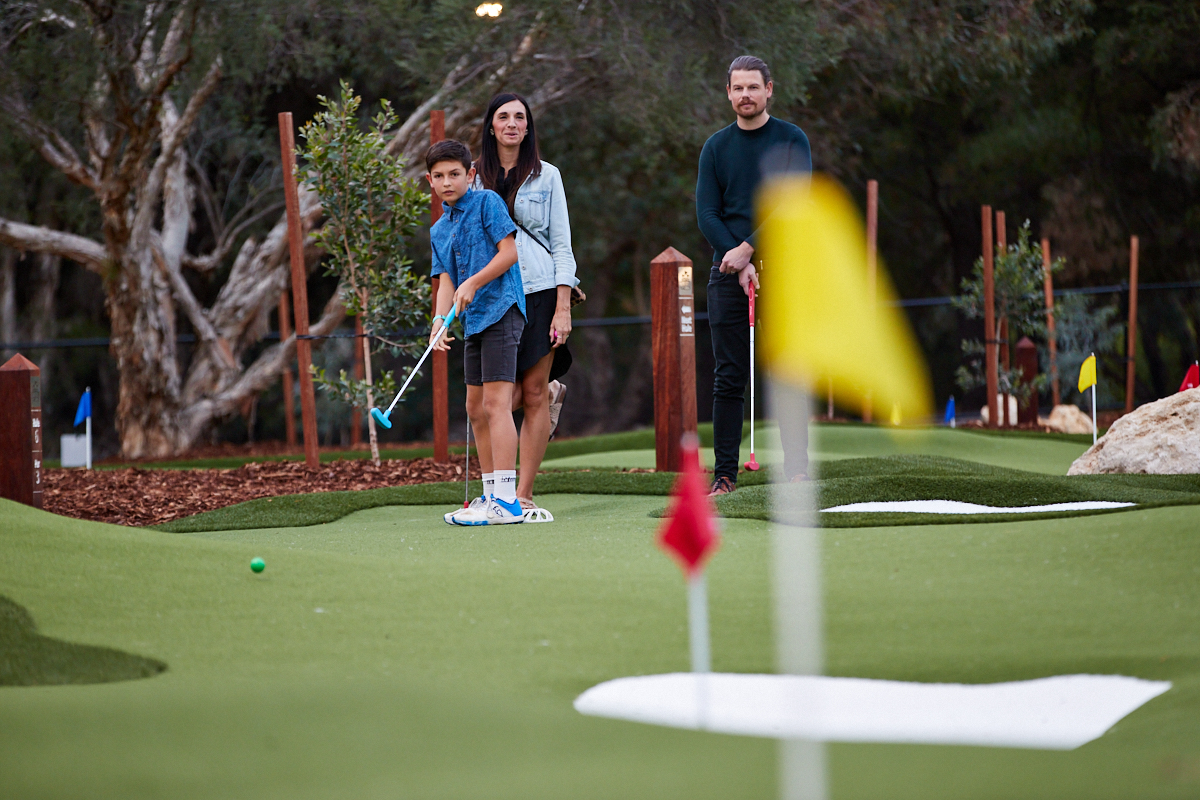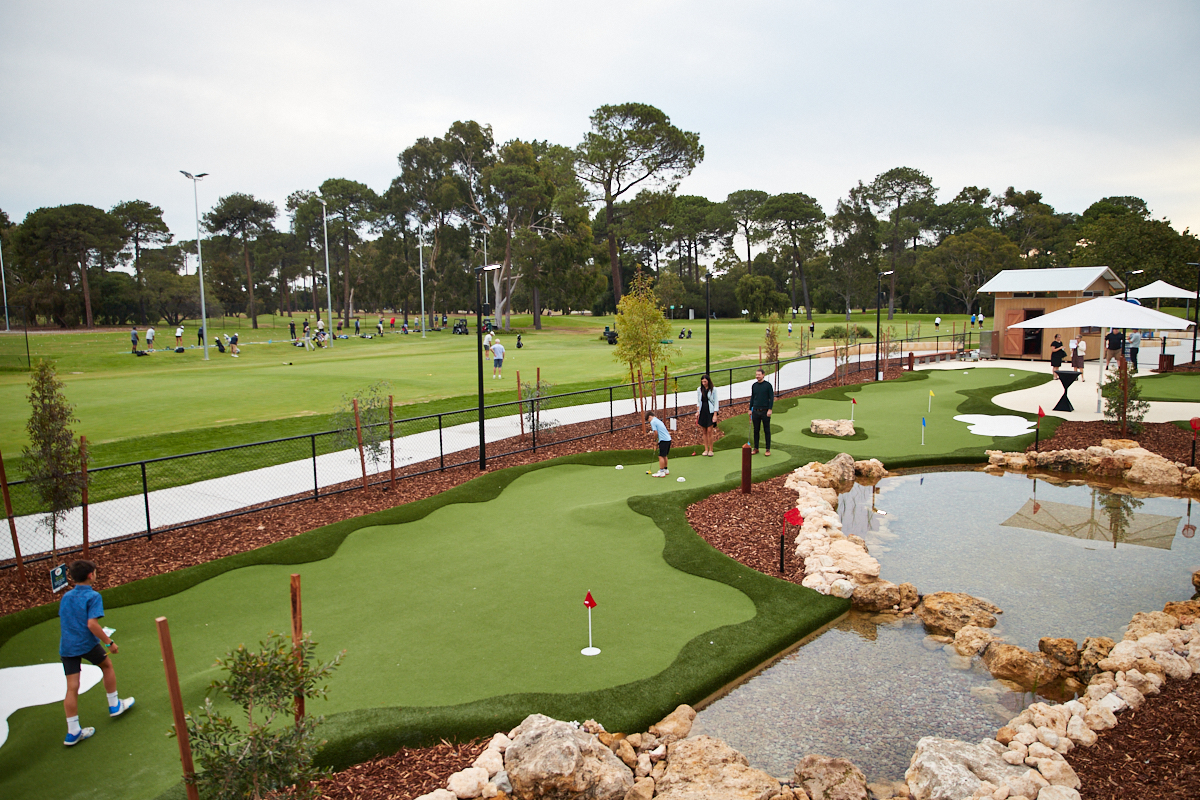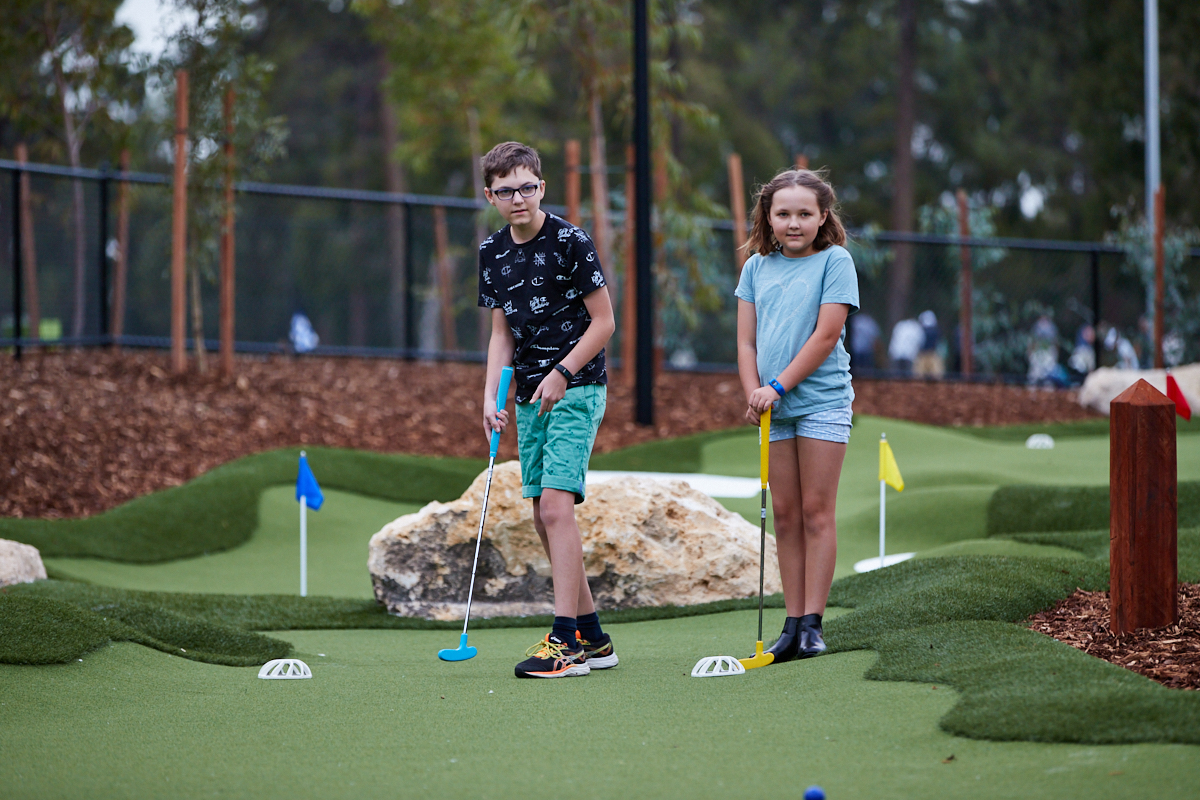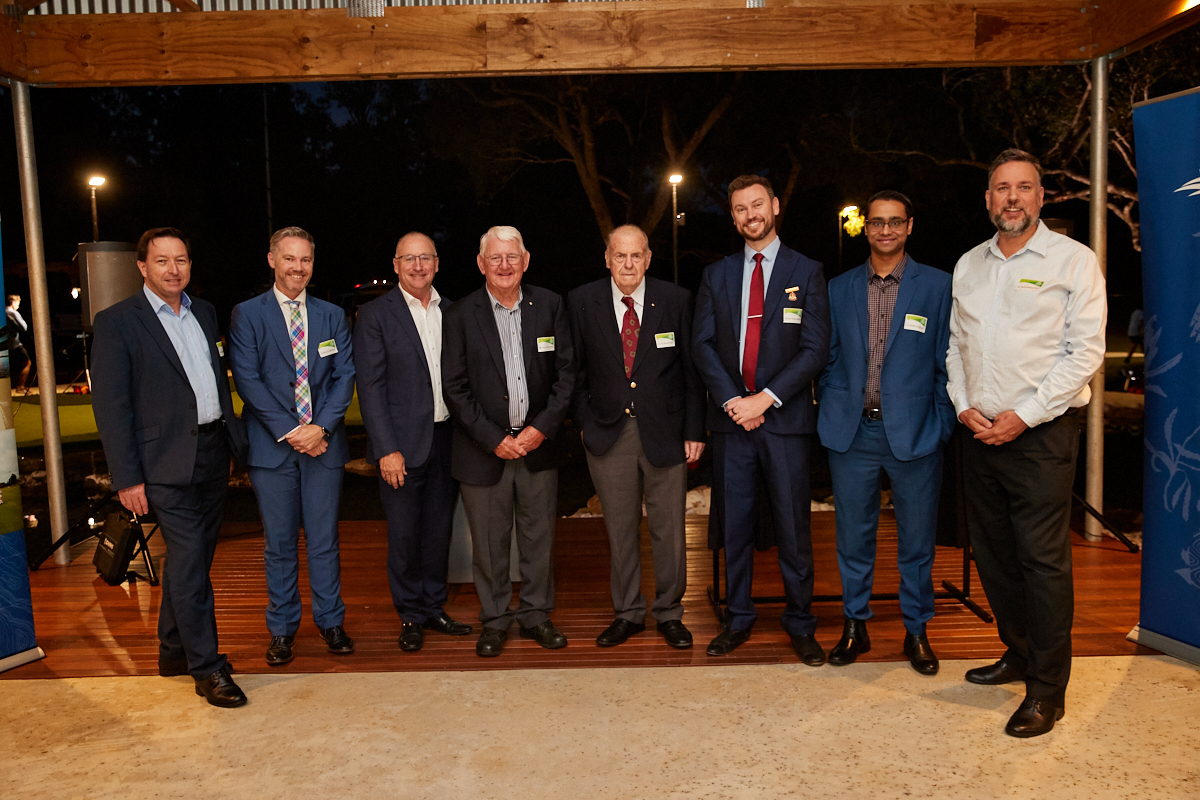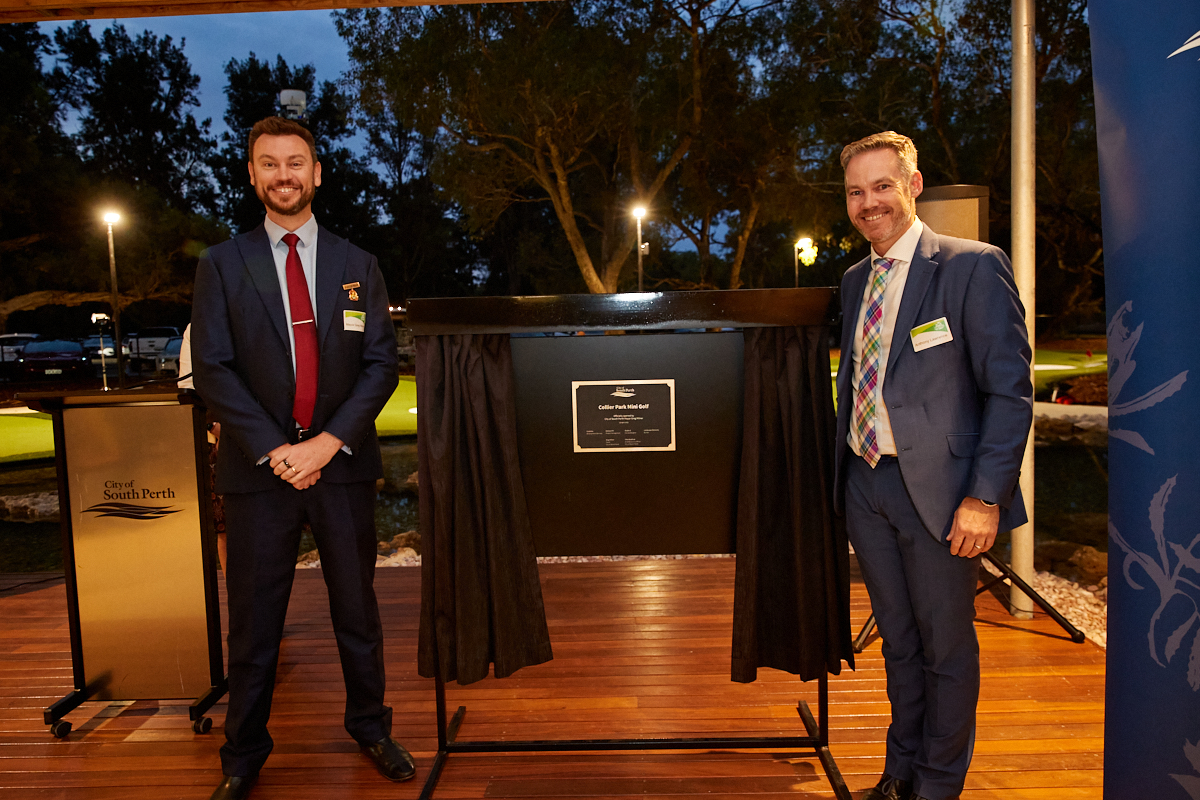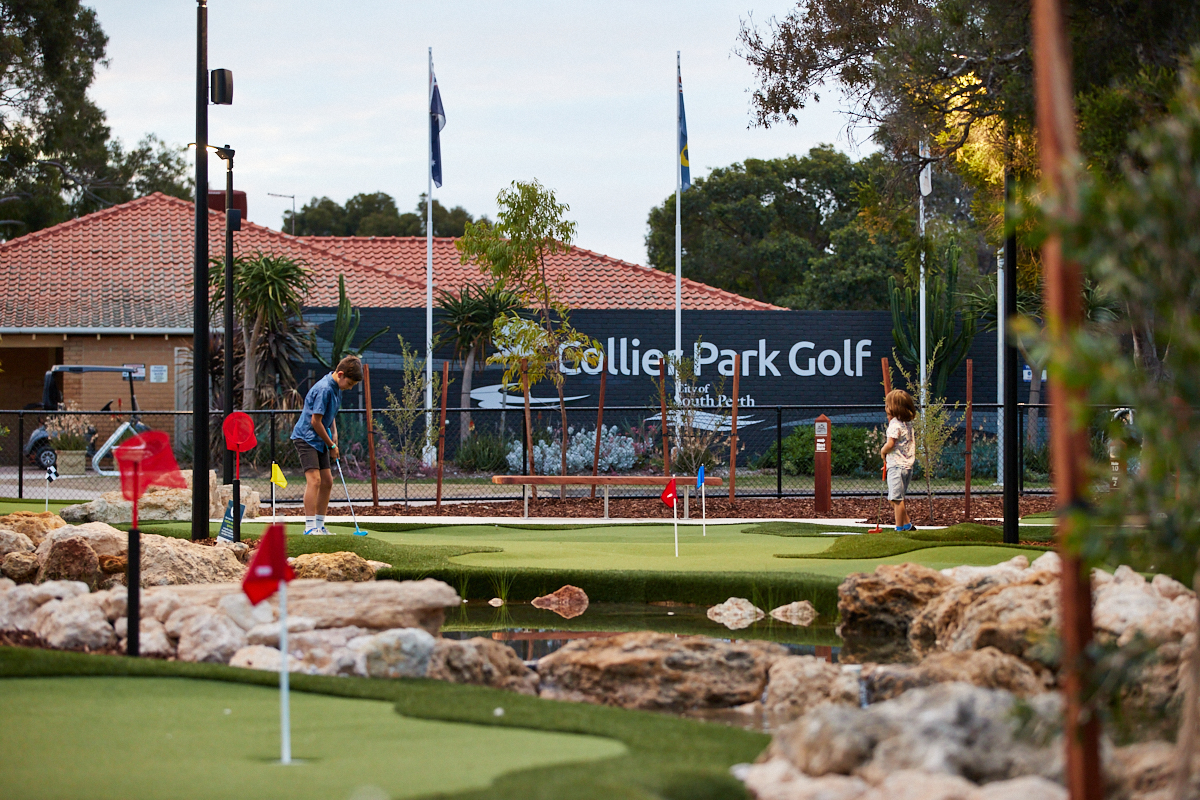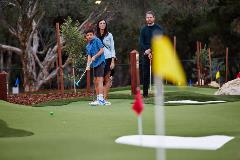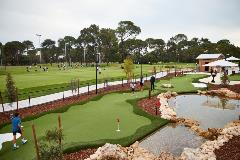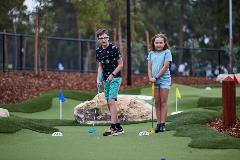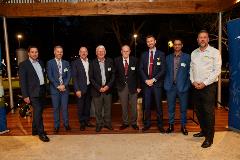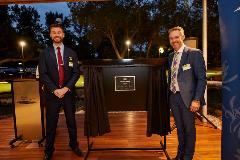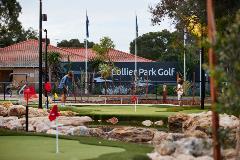 Media contact
For media enquiries, please contact the City's Communications Officer.