Vibrant new mural and renovations completed at South Perth Toy Library
The City of South Perth has recently completed works at Comer Reserve Pavilion, which has been home to the South Perth Toy Library since the mid-1990s.
The renovations include a new ceiling, replacement of the floors, fresh paint inside the building, the creation of an inviting new entry with new double doors, and the removal of an internal wall to provide more useable spaces.
The City worked closely with members of the South Perth Toy Library to commission a 36 metre long toy and zoo themed mural to enhance the appearance of the building and highlight the fun and colour that the toy library provides its members.
Created by artist Nick Zafir, the mural celebrates the idea of 'toys through the ages' and highlights some aspects of the theme relevant to South Perth.
The playful collage-style imagery and bright colour has great inter-generational appeal for grandparents, parents, children using Comer Reserve and the adjacent playground, and members of the toy library.
This is the latest of a number of murals adding to the colour and vibrancy of the City, including a relatively new mural in Mends Street (by Joanna Brown) and on the side of the Como Hotel (by Sioux Tempestt) as well as older murals at the Collins Street Centre in South Perth (by Simon Degroot) and two in Preston Street, Como (by Nils Westergard, and Joshua Kane Gomes).
City of South Perth Mayor Greg Milner said the South Perth Toy Library was a valuable resource for the community.
"The South Perth Toy Library was established in 1987 and holds a special place in the hearts of many in the City of South Perth community," Mayor Milner said.
"It is one of the longest standing toy libraries in Western Australia, with more than 800 toys shared and loaned to local families every Saturday, bringing joy to children from all around the City.
"The recent renovations and brilliant new mural breath fresh life into this treasured facility."
South Perth Toy Library is located in the Comer Reserve Pavilion on the corner of Melville Parade and Eric Street, Como. For more information about the South Perth Toy Library and memberships visit their website.
Pictured below: South Perth Toy Library committee members with artist Nick Zafir and City of South Perth Mayor Greg Milner.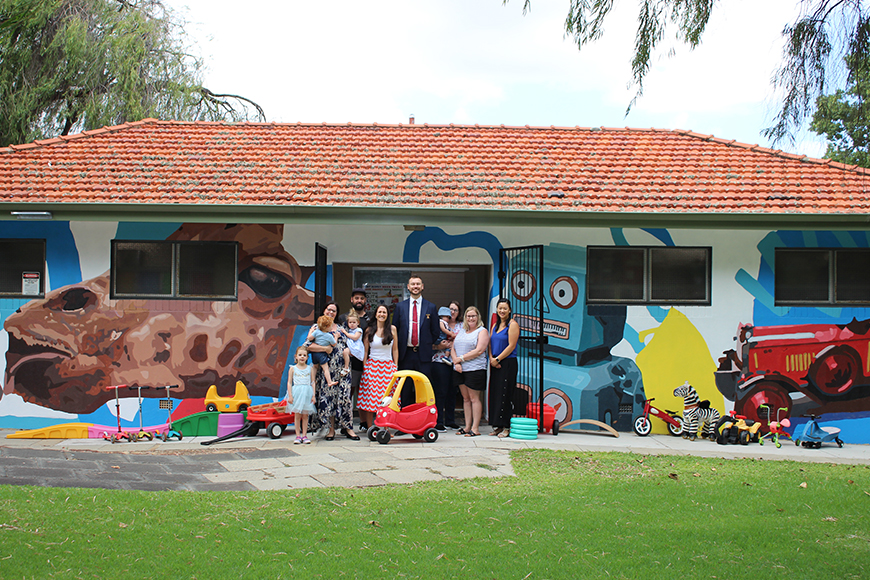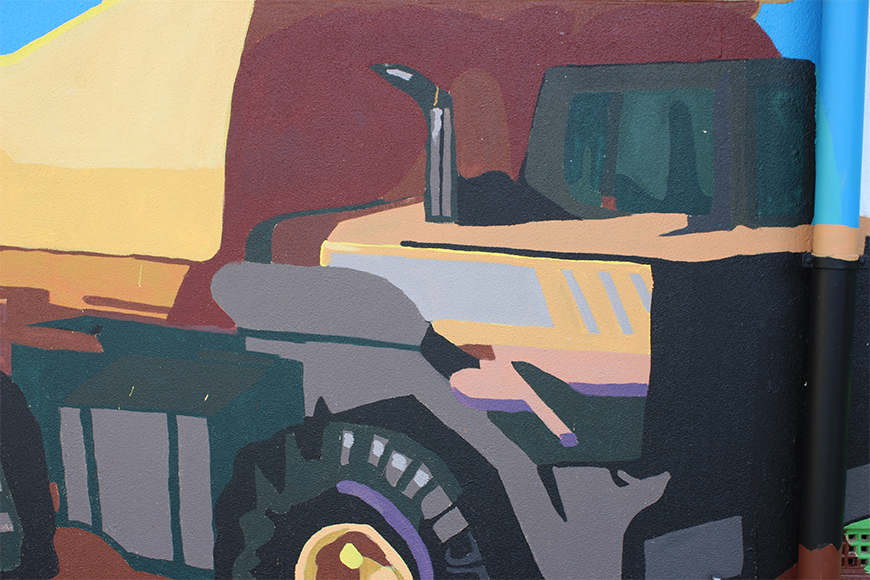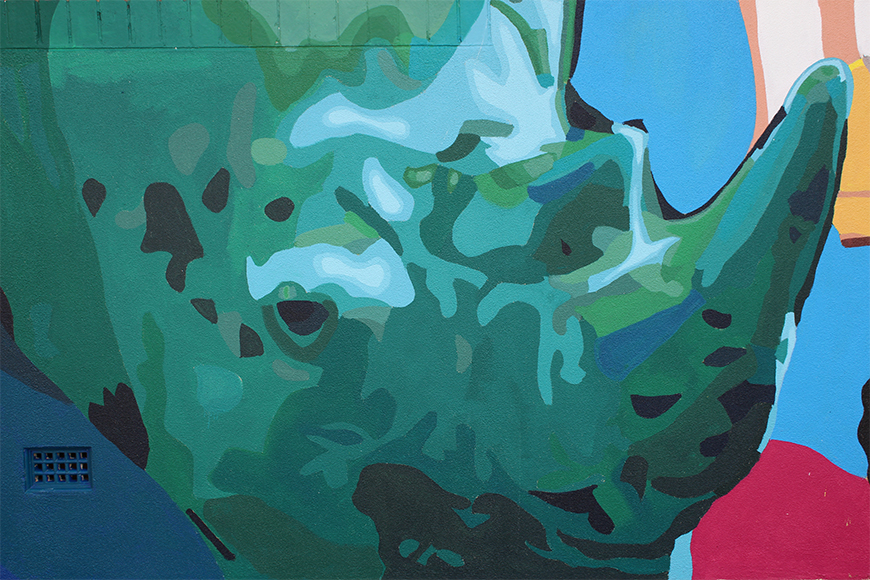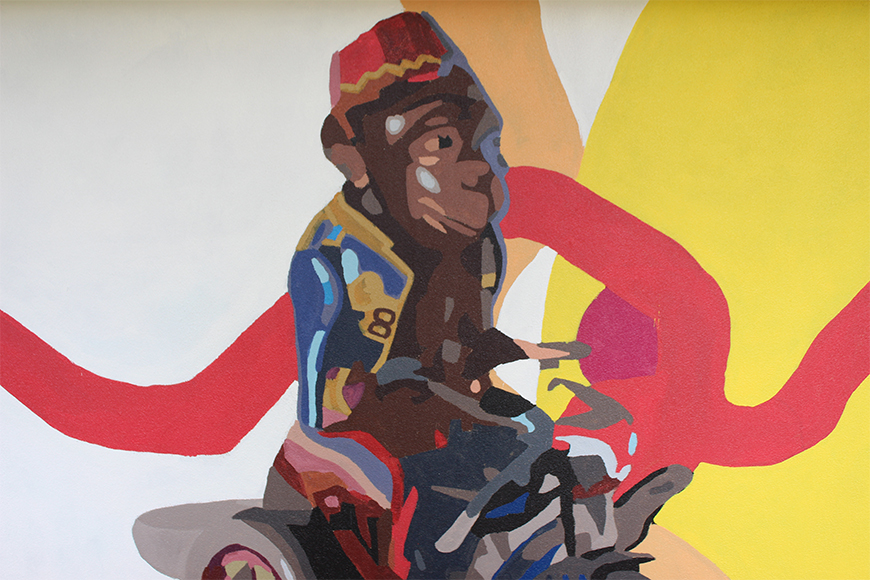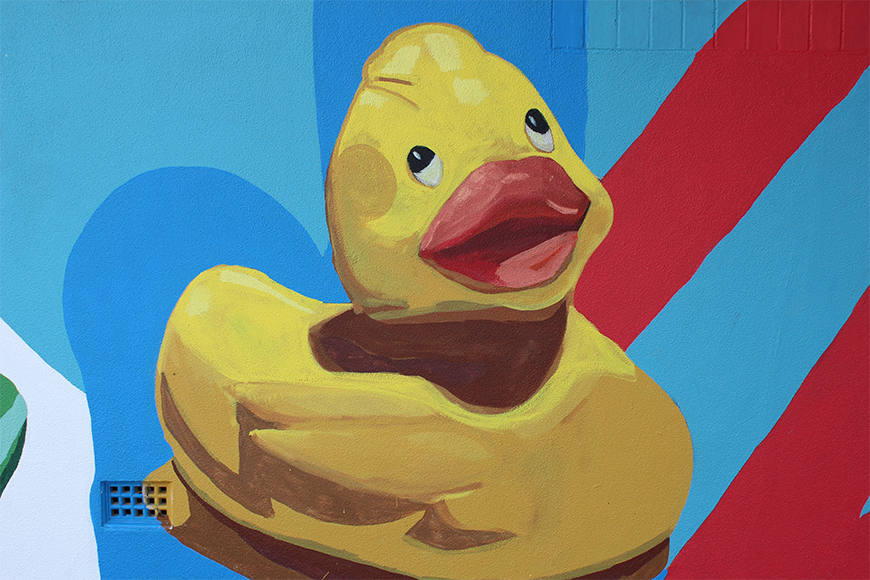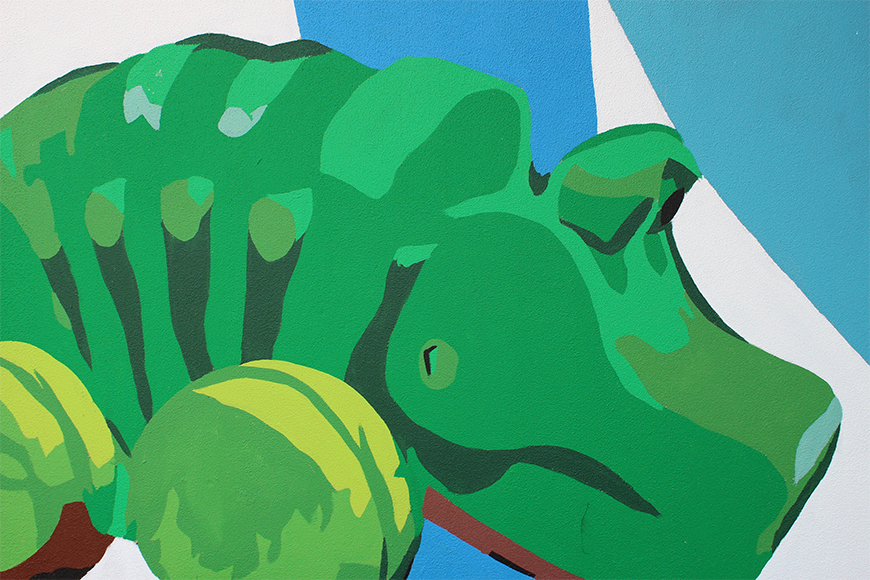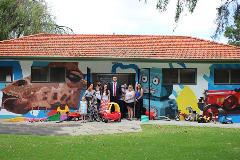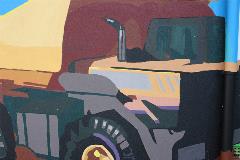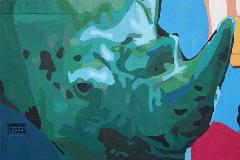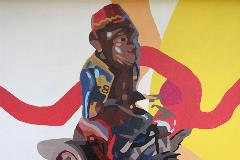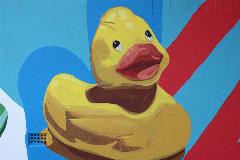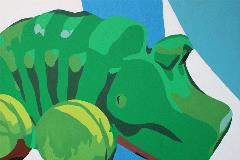 Media contact
For media enquiries, please contact the City's Communications Officer.