City receives Safer Communities Funding
The City today welcomed an announcement from Federal Member for Swan Steve Irons MP that Federal Government funding of $500,000 has been granted to the City of South Perth to enable the installation of safety and security measures including CCTV cameras in crime hotspots.
The funding has been committed under Round 3 of the Coalition's $30 million Safer Communities Fund.
The CCTV cameras will be installed in the suburban pocket of Karawara Park, as well as public open spaces with high visitation such as Mends Street, the South Perth Foreshore at Coode Street, and Mill Point Road in South Perth.
The funding will also enable Hostile Vehicle Mitigation Systems bollards to be installed in locations to address security at the South Perth Foreshore, particularly during large-scale community events.
The implementation of these safety and security measures aligns with the City's strategy to facilitate and foster a connected and safe community.
"The City welcomes this Safer Communities Funding and I acknowledge the work of Steve Irons MP in advocating for this substantial funding and infrastructure for the City of South Perth community," City of South Perth Mayor, Sue Doherty said.
"Our community's safety is a priority. This funding means the City can now implement priority projects in our CCTV Plan and Community Safety and Crime Prevention Plan.
"There are a number of social and economic factors that contribute to an individual's likelihood to commit crime. It is well documented that crime does not occur in isolation.
"The installation of important safety and security measures such as CCTV cameras and Hostile Vehicle Mitigation System bollards will help to reduce crime in the City's crime and anti-social hotspots including Karawara Park and public spaces such as Sir James Mitchell Park on South Perth Foreshore."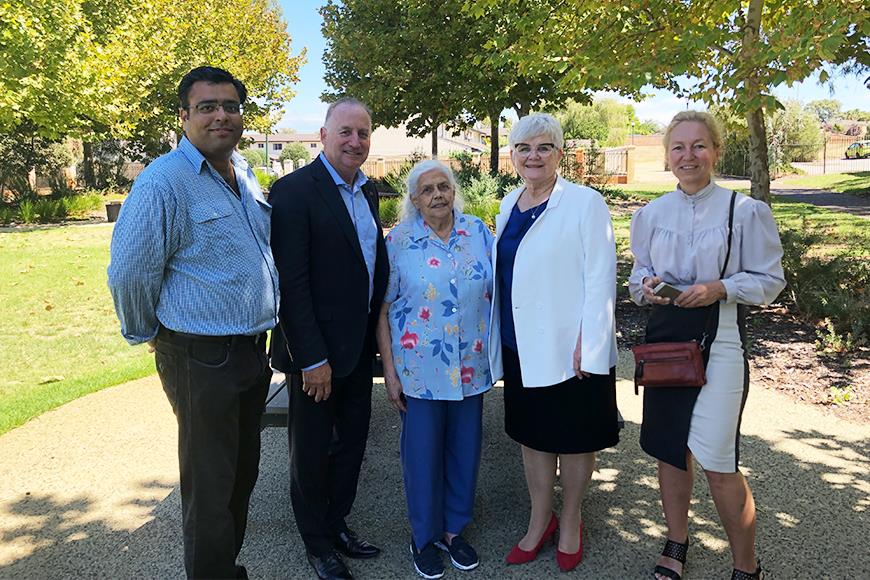 Karawara residents pictured with Federal Member for Swan, Steve Irons MP and City of South Perth Mayor, Sue Doherty.
Media contact
For media enquiries, please contact the City's Communications Officer.