Auspire Community Citizen of the Year Awards
Each year on Australia Day local governments within communities across Western Australia present the Auspire Community Citizen of the Year Awards.
These prestigious awards foster, recognise and celebrate outstanding contributions to community life and active citizenship.
Nominations were invited for individuals and groups that reside or work primarily within the City of South Perth and whose actions and commitment have helped to develop and nurture the local community also improve the quality of life for the City's residents.
This year the City of South Perth received a total of 14 nominations.
At the Australia Day Morning Ceremony, Member for South Perth John McGrath MLA and Mayor Sue Doherty presented awards to three outstanding residents and one community group.
"The Auspire Community Citizen of the Year Awards celebrate people in our community who are helping to create a culture of compassion; people who are quietly devoting themselves to the wellbeing of others, especially those in their neighbourhood," City of South Perth Mayor Sue Doherty said.
"Being part of a safe, inclusive, and connected community where people respect each other and feel united is so important and I commend this year's nominees and winners who are helping to make our City such a wonderful place to live."
Community Citizen of the Year Award
Alicia Curtis
At the age of 12 Alicia co-founded her first charity, Millennium Kids. Since then she has created the Young Women's Leadership Program, co-founded 100 Women, a giving circle which provides grants to further the health, safety, education and economic empowerment of women and girls. She has also been involved with the design and delivery of the Emerging Leaders in Governance Program, a social initiative 'Engaging Leaders on Aged Care and Community Boards.'.
Nominees
Alicia Curtis
Vicki Reddin
John Richards
Senior Community Citizen of the Year Award
Ross O'Neil
Ross has been serving the South Perth Community for over 40 years. He is a Justice of the Peace volunteering at the South Perth and Manning Libraries, is a board member of the South Perth Senior Citizen's Centre. Additionally he is a member of the Rotary Club of Como, and is President of the Poliomyelitis Association.
Nominees
Warwick Boardman
Stella Hinckley
Ross O'Neil
Barbara Thompson
Young Community Citizen of the Year Award
Jemma Schofield
Jemma has contributed her her time to various charities, community groups and events. These include the Salvation Army, UnitingCare West, Notre Dame University, Cancer Council, Karawara Family Day, Angelo St Marketplace, WA Marathon Club, City to Surf, Piggy Bank Project and Red Cycle Program. She has travelled overseas on a service learning tour to Laos where she assisted in building classrooms with the community.
Nominees
Dylan DiAngelo
Rory Hackett
Jemma Schofield
Joel Wilkes
Active Citizenship Award
Food Drive for Foodbank
Aquinas College student's Antonio Spinella and Kai Burych spent their April school holidays planning and setting up a food collection stall outside their local IGA store. Co-ordinated by the boys with minimal assistance from their parents or teachers, they collected 83kg of food which was donated to Foodbank WA.
Nominees
Food Drive for Foodbank
South Perth Senior Citizen's Centre
Collier Primary School
2019 Ted Maslen University Exhibition Award
The Ted Maslen University Exhibition Prize this year was awarded to Eloise Dixon who attended Santa Maria College. Eloise achieved a Certificate of Distinction and achieved the highest overall score for a year 12 student in the City of South Perth. She has also been awarded a General Exhibition Award. Eloise has applied to undertake pharmacy studies this year.
The Ted Maslen Award is a $3,000 prize for the highest achieving Year 12 student residing in the City. This money is paid in three annual increments of $1,000 with the aim of assisting with costs associated with university studies. Dr Ted Maslen was a prize-winning student, a Rhodes Scholar and renowned staff member at the University of Western Australia from 1960. Dr Maslen was also involved with the City for 22 years, and served as a Councillor for three terms.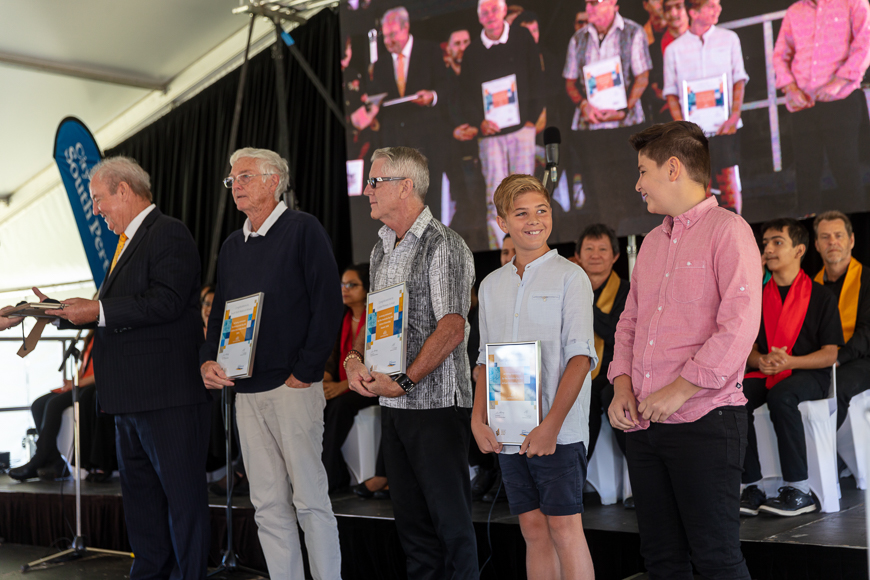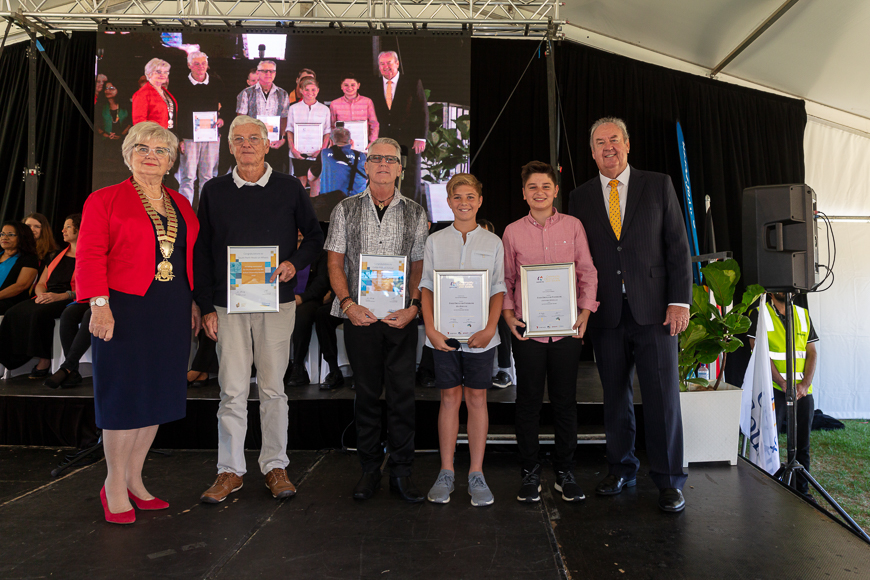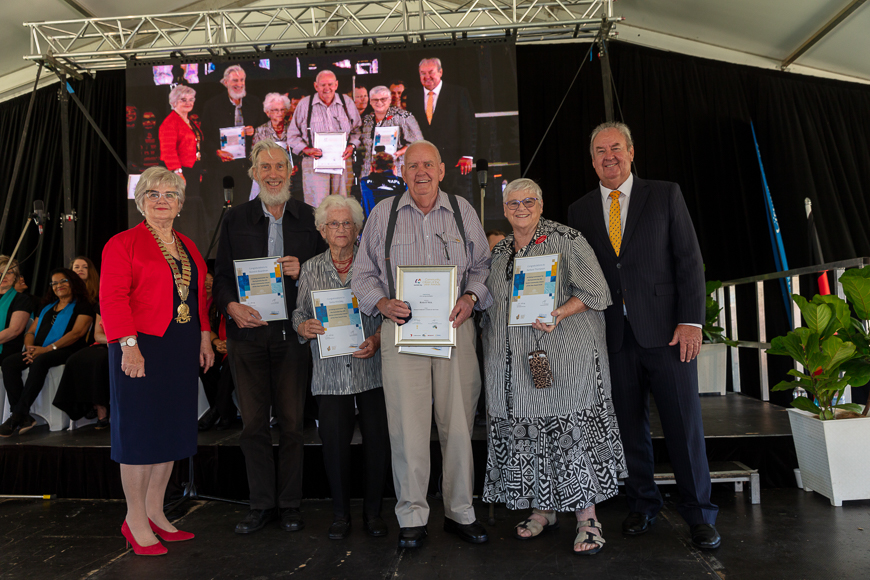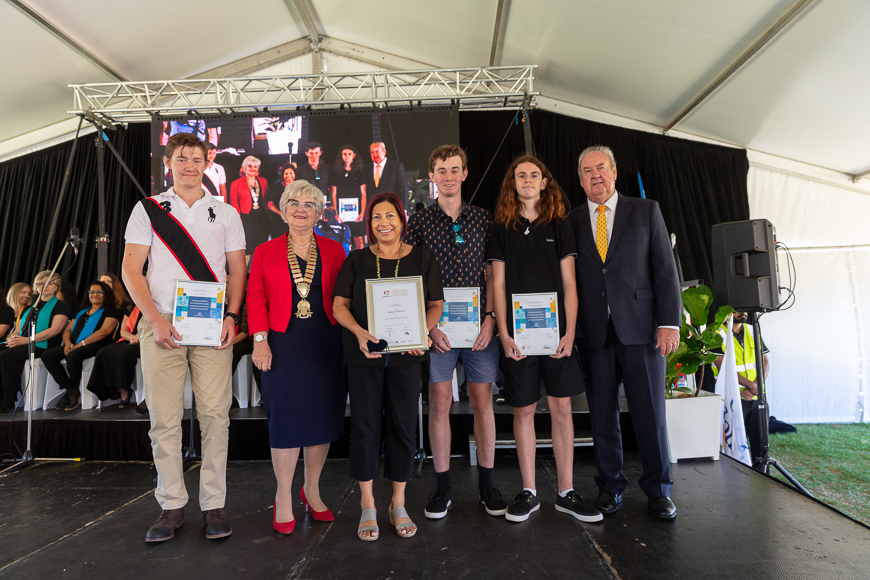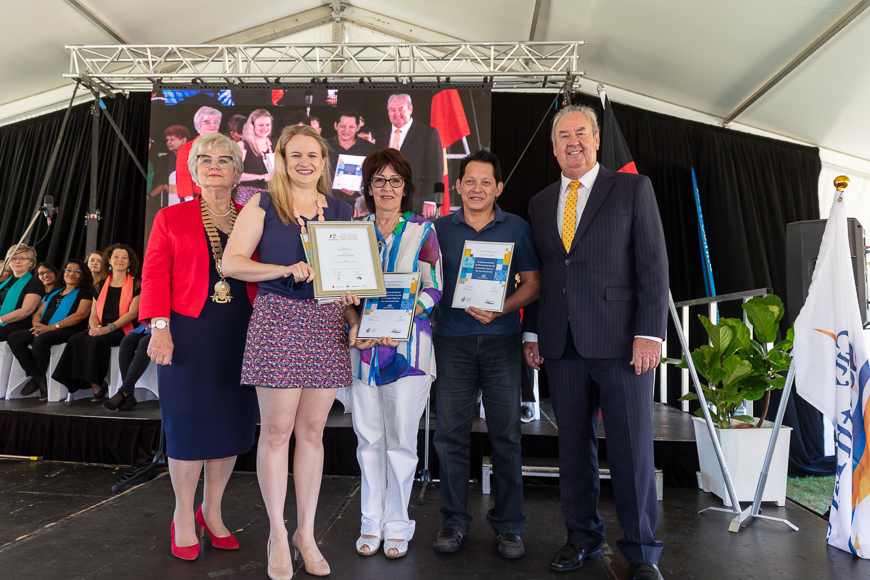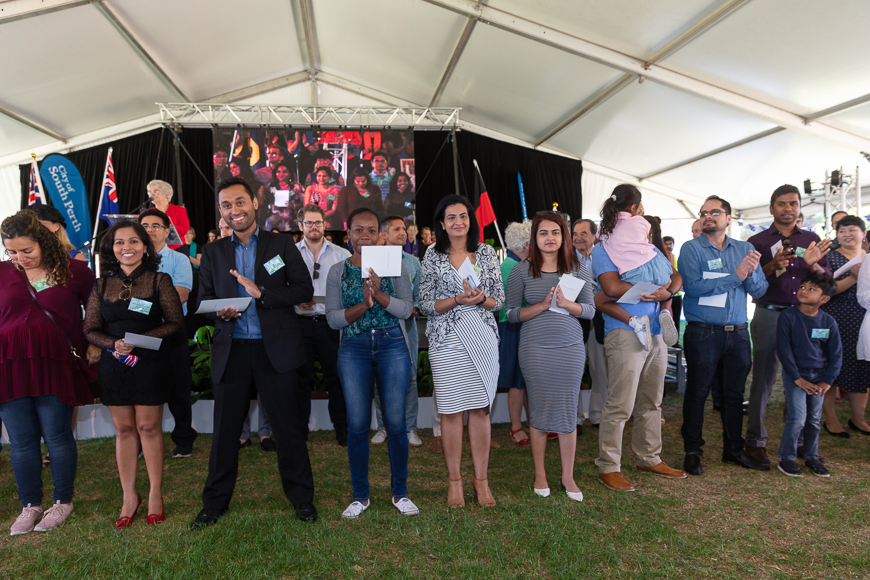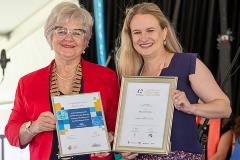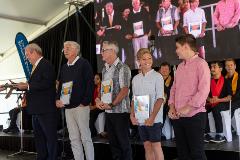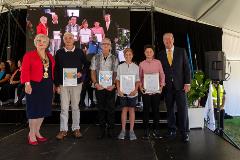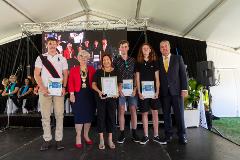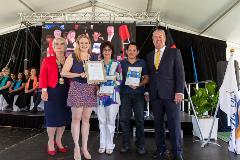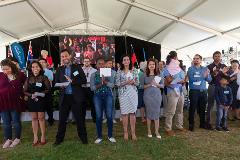 Media contact
For media enquiries, please contact the City's Communications Officer.