Empowering all to enjoy golf
People with mobility disabilities across the City of South Perth will now be able to try, enjoy, and fall in love with golf at Collier Park Golf.
Through a partnership with Empower Golf, the team have introduced ParaGolfer golf sessions to their range of services. The ParaGolfer is a revolutionary all-terrain mobility vehicle that manoeuvres individuals into a range of standing positions to replicate the full golf experience.
The ParaGolfer can be adjusted to suit individuals and is fully secure, allowing the user to focus on what's important – enjoying golf.
Fully certified by a range of international golf bodies, the ParaGolfer can be used on the driving range for both lessons and practice sessions. Collier Park Golf is committed to making golf available to everyone in the community, no matter what age or ability. A testament to this is the long standing partnership between Collier Park Golf and the Como Golf Academy, an initiative from Como Secondary College designed to provide students with a comprehensive academic and golf program of the highest quality.
Collier Park Golf is located in Como, and offers a picturesque 27 hole course, driving range, practice areas, coaching and lessons for all, and a great café and bar area to relax in and enjoy the surrounds.
For more information visit collierparkgolf.com.au or call 9484 1666.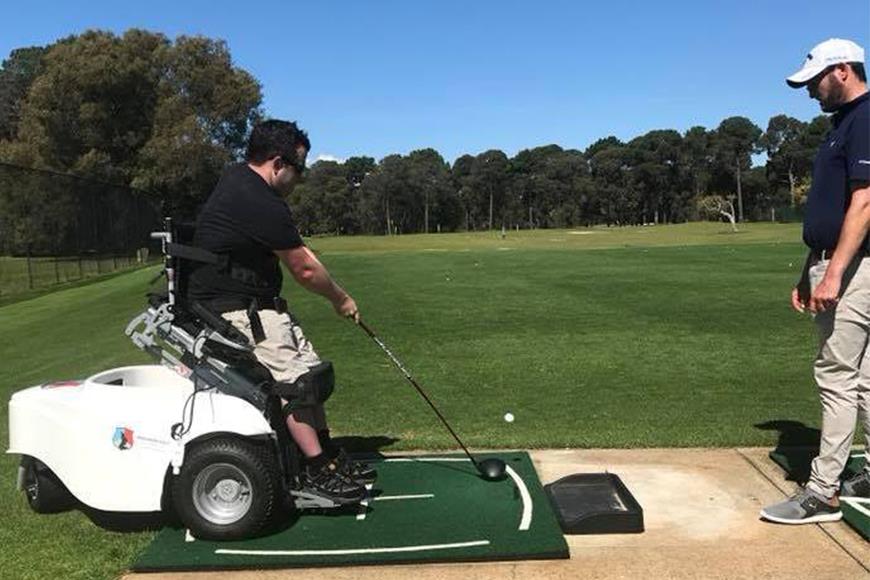 Contact us
For more information, please contact the City.