Federal funding sought for recreation and aquatic facility
City of South Perth Mayor Sue Doherty and CEO Geoff Glass visited Canberra this month to seek pre-election support for a proposed Recreation and Aquatic Facility (RAF) to be located in the City of South Perth.
Mayor Doherty and Mr Glass met with Liberal and Labor federal politicians, with both parties providing positive feedback and expressing support for the concept.
The City will now present a formal submission for the Government to consider as part of their upcoming budget deliberations.
One of the key strategies within the City's Strategic Community Plan 2017-2027 is to 'plan for and promote the development of recreation and aquatic facilities to service community needs'. In recognition of this, the City initiated the RAF feasibility project to investigate the viability and funding opportunities with preliminary assessments reviewing possible sites and partnerships.
The proposed multi-purpose facility would service the needs of City of South Perth residents and ratepayers, as well as the wider community including Curtin University, extending into the Town of Victoria Park and the City of Canning. Initial research identified the potential for the facility to attract approximately 800,000 attendees annually.
At the 2018 October Council meeting, the Council resolved to support further project research, start formal stakeholder engagement and commit to consultation with the community.
The City recognises that to more rigorously examine the feasibility of such a facility, a detailed business plan needs to be developed to review a number of considerations including site selection. The business plan will be submitted to Council by July 2019.
Mayor Doherty said while the concept of the RAF was in its early stages, ensuring the facility met the community's needs and was financially sustainable were key considerations.
"A large-scale sporting, recreation and aquatic facility located within the City of South Perth could service the needs of wide catchment of the community. This business model would ensure viability as a functioning centre," Mayor Doherty said.
"The City's assessments have highlighted a number of potential sites in close proximity to Curtin University, with options including Collier Park Golf Course in Como and the George Burnett Leisure Centre site in Karawara, to take advantage of the long term growth of the surrounding area and partnership opportunities with Curtin."
Media contact
For media enquiries, please contact the City's Communications Officer.
Related Articles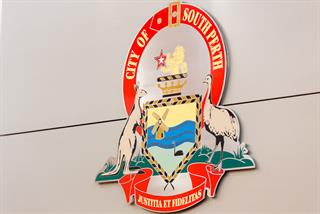 Recreation and Aquatic Facility feasibility project
At the October Council meeting the City of South Perth Council resolved to reaffirm its commitment to the planning and promotion of the development of recreation and aquatic facilities to service community needs.