A season of arts, events and culture
The City of South Perth will come alive during spring and summer with a host of arts, events and cultural activities for everyone to enjoy.
The City's new look cultural calendar will include more than 20 events that will take place throughout the City from November 2016 to January 2017. These include the launch of permanent and temporary public art installations, a selection of City and community hosted events, Australia Day celebrations, food trucks and free pop-up activities.
"The City takes pride in offering our community, families, visitors and tourists a host of high-quality arts, events and cultural experiences throughout the year and over the summer period," City of South Perth Mayor Sue Doherty said.
"From public art to live concerts and pop-up activities, there's something for everyone to take part in and enjoy. I encourage people of all ages to discover our exciting programme and immerse themselves in these fabulous events, many of which are free."
From 10 November to 18 December 2016, Embargo Bar sails over to South Perth. This family-friendly haven, complete with a rooftop deck, licensed bar and great live entertainment will feature Perth's best food trucks and plenty of comfortable spots to sit and soak up the sunshine and take in the sweeping river views.
Permanent and temporary public art will activate streets and unexpected places throughout the City. The Miasma Series, is a retrospective of artist Kathy Allam's recent works, the ethereal floating sculptures, will be suspended along Mends Street and the South Perth foreshore. Comprised of recycled, PET plastic bottles which have been repurposed into sparkling, voluptuous forms with undulating, tactile surfaces, the sculptures metamorphose at dusk when tiny solar lights ignite. The work will be displayed from Saturday 12 November to Sunday 4 December 2016.
After the success of pop-up games and beach activities along the South Perth foreshore last summer, the Find Me series returns. Discover a selection of fun, family-friendly activities. Starting in December, look out for 'Netted', the free-to-use volleyball nets located at the city riverside beaches. Get a bunch of friends together and strike-up a volley. Plus, there'll be plenty more to find over the coming months and into the new year. Check out the City's website and keep your eyes peeled for the Find Me activities.
The City will also host a free Christmas concert for seniors featuring Billie Court. Audiences will be entertained by Billie's eclectically powerful voice as she performs a variety of well-known Christmas carols and smooth jazz. Following the concert, enjoy a complimentary morning tea courtesy of the Manning Senior Citizens Centre. Billie Court Live Christmas Special, will be held at Grand Cinemas Cygnet in Como at 10am, Friday 9 December.
On 26 January 2017, Australia Day celebrations begin with the City's Morning Ceremony, including the raising of the Australian flag by the Australian Defence Forces.
The Citizenship Ceremony commences after 8am where guests are welcomed with a traditional Welcome to Country before being granted Australian citizenship. Members of the public are also invited to join in and reaffirm their citizenship pledge together with the City's newest Australians.
The proceedings also include a presentation of the Australia Day WA Citizen of the Year Awards, acknowledging those individuals and organisations that make a notable contribution during the year, and/or to those who have given outstanding service over a number of years. The Ted Maslen Award is also presented to the student who achieves the highest score of all year 12 students within the City of South Perth.
After the formalities, enjoy a BBQ breakfast hosted by local Rotary Clubs for the small cost of $5 which goes back into the local community.
Presented by the City of South Perth and supported by Lotterywest, the Australia Day Celebration Zone is the place to be for families from 3pm onwards. Spanning over 10 hectares along the South Perth foreshore, the event features multiple areas with 100 free activities suitable for toddlers to adults, a range of food vendors and ample shade and picnic areas for families to enjoy. The event provides everyone the opportunity to come together and enjoy Australia Day in a safe and alcohol and smoke free environment. Detailed information about the program, free event shuttle, road closures, ACROD parking etc. will be available from the beginning of January 2017.
For further event details pick up a copy of the City's Arts Events Culture calendar and visit the What's On section of the City's website.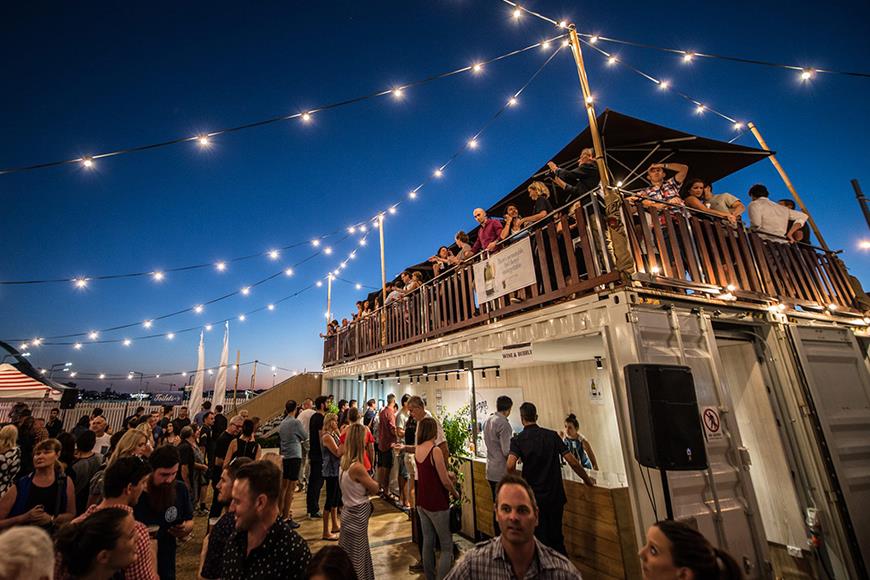 Embargo bar
Media contact
For media enquiries, please contact the City's Communications Officer.