The City of South Perth's family friendly Australia Day celebration at Sir James Mitchell Park takes place on 26 January each year.
The day commences with a special Australia Day Citizenship Ceremony, which includes the welcoming of the City's newest Australian citizens, raising of the Australian flag, presentation of the Australia Day Active Citizenship Awards, and the Ted Maslen Memorial University Exhibition Award.
The Rotary Club of Como then fire up the BBQ and host a Great Aussie breakfast to get you fuelled up for the day ahead.
The Celebration Zone, supported by Lotterywest is a smoke and alcohol free area packed with free activities, rides and entertainment for all ages. The event kicks off at 3pm and concludes at 7.30pm in time for the City of Perth Skyworks at 8pm.
The Celebration Zone attracts families, youth and seniors from a wide range of demographics and offers plenty of rides, activities and cultural group performances.
Bushfires fundraising
The City actively participated in the City of Perth fundraising campaign with volunteers working within the Celebration Zone collecting donations.
Get social
Get social and share your best photos or videos with us. Simply tag the City on Facebook, Instagram or Twitter using #discoversouthperth or #ausdaysouthperth.
IGA Guessing Booth competition winners
Preston Street IGA presented a guessing booth competition at the 2020 Celebration zone. Congratulations to our three winners!
The correct guess were:
1,413 jelly beans
52 onions
462 milk bottle sweets
Winners will be notified by phone next week.
Find your photo
Did you attend the City's 2020 Australia Day celebrations on Sir James Mitchell Park? See if our photographer snapped your picture on our Flickr gallery.
Australia Day 2020 events
Events Listing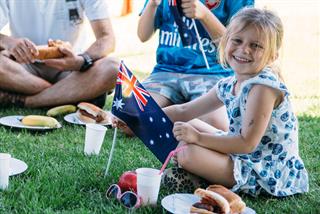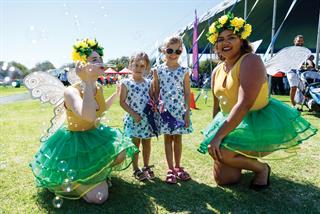 Australia Day 2020 Celebration Zone
The 2020 Australia Day Celebration Zone returns to Sir James Mitchell Park, South Perth with an extensive program of free activities for the whole family.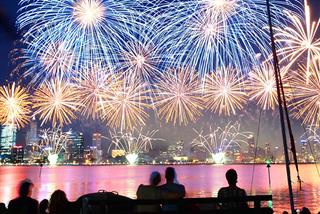 City of Perth Australia Day 2020 Skyworks
City of Perth's Australia Day Skyworks event is back in 2020! Enjoy the free Lotterywest Entertainment Zone on Langley Park and the Birak Concert at the Supreme Court Gardens. Then secure your spot on the foreshore to watch the spectacular fireworks display at 8pm.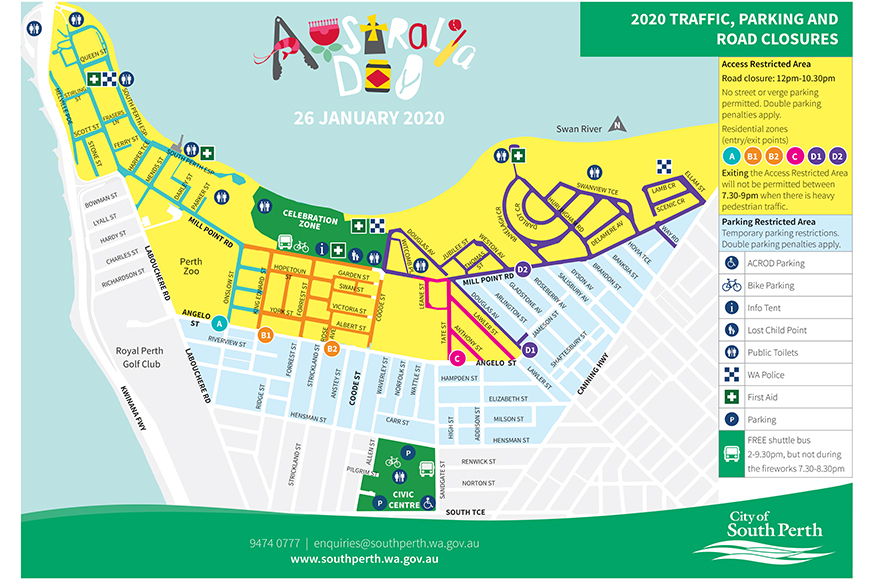 To view a large version of the map, please click here.
The following information is provided for local residents who live in or close to the Australia Day event zone.
To ensure a safe and enjoyable event with minimal impact on residents, the City conducts an annual review of its traffic management plan for Australia Day.
Please read the following information carefully as there have been considerable traffic and parking changes for Australia Day 2020.

Access Restricted Area (YELLOW area on map)

In the access restricted area, roads will be closed from 12pm to 10.30pm on Sunday 26 January 2020.

No street, verge or crossover* parking will be permitted during this time for residents or their visitors. Vehicles should only be parked on private property.
*Your crossover is the area of driveway between the road and your property line. Please note that you are not permitted to use the crossover to park during Australia Day parking restricted times.
The Access Restricted Area is divided into four Residential Zones (see map: Zones A, B, C and D), with designated entry points for each zone (see map: entry A, B1, B2, C, D1 and D2).
The following information is only for those residing in the Access Restricted Area (yellow on map).
2020 Australia Day Access Permit application form

Please note that the cut off for permit applications was 3pm, Friday 24 January 2020.