Changing road rules: Bickley Crescent and Godwin Avenue
There will be a change of priority at the intersection of Bickley Crescent and Godwin Avenue in Manning after the Godwin Avenue roadworks are completed.
After the completion of these works, priority will be given to vehicles and road users travelling along Godwin Avenue. Currently, priority is given to those travelling along Bickley Crescent.
Give Way signs and lines will be installed at the intersection to communicate this change in priority. We encourage all road users to pay extra attention to these signs.
Pictured below is the old intersection (left) and the upgraded intersection (right).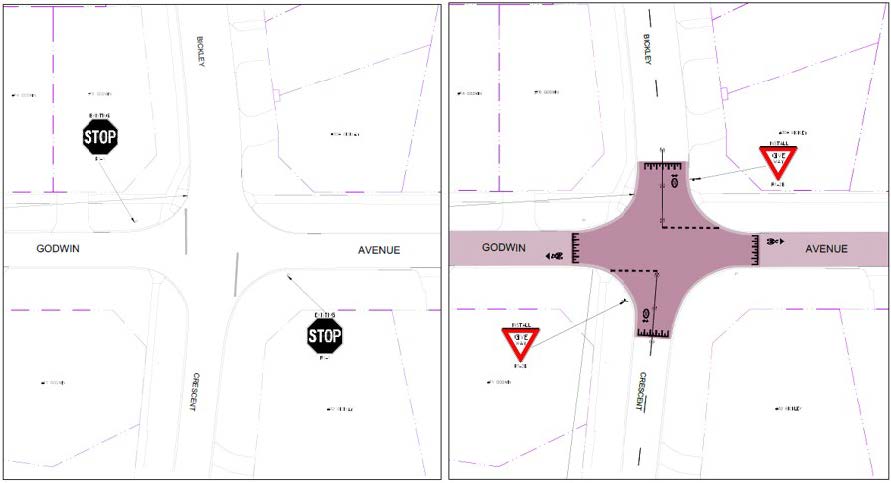 This change is being made to improve the safety of all road users, with the aim of reducing the risk of collisions at this intersection.

These works are part of the Safe Active Street being installed at Godwin Avenue.
If you have any questions or concerns, please contact the City on 9474 0777 or lodge a request using the reference number 101345.
Media contact
For media enquiries, please contact the City's Communications Officer.