Environmental win for wetlands as rehabilitation project wraps up
Three years of environmental restoration work has recently been completed to successfully rehabilitate 4 hectares of Wetlands along the Canning River.

City of South Perth Mayor Greg Milner said the project was made possible by a $120,000 grant from the Swan Canning River Recovery Stage 3, supported by Perth NRM through funding from the Australian Government.
"The grant has enabled the City to grow 60,000 native seedlings at our Como nursery, which local volunteers and community groups have helped to plant at events such as National Tree Day, which we'll once again be hosting at the Elderfield Wetlands on Sunday 30 July," the Mayor said.
"At our multiple planting days, the community has provided fantastic support to help us get so many plants in the ground. The results have been outstanding, with trees planted last year now over 3 metres tall."
Since 2021, the project has involved a series of improvements by replacing grass with native plants in flood-prone areas, removing reticulation to conserve water and enhancing drainage at Sandon Park in Salter Point by using plants as bio-filters to improve water quality entering the river.
Other aspects of the project involved:
Physical linking of three wetlands with native vegetation.

Creating a seating area for residents to sit and relax in peaceful surrounds.

Construction of a new path and informal tracks to provide access through the wetland while protecting plants and wildlife.

Installation of 18 habitat structures including bird boxes, bat boxes and a bee hotel.
The City's Acting Parks Coordinator Paul Reed described the project as a fantastic success, saying native species planted at the beginning of the project have already grown to provide habitat for wildlife.
"At least 74 different species of birds live here, so this work has been vital in not only providing habitat but also protecting habitat for the future.

"We have been able to control weeds in the area, while establishing new native sedges and rushes, which will help to ensure the long-term success of this project."
The Elderfield Wetlands Project is part of the City's Clontarf-Waterford-Salter Point Foreshore Masterplan, which provides a consolidated management strategy recognising the ecological, cultural and recreational values of the area.

To learn more, visit our Environmental Projects page.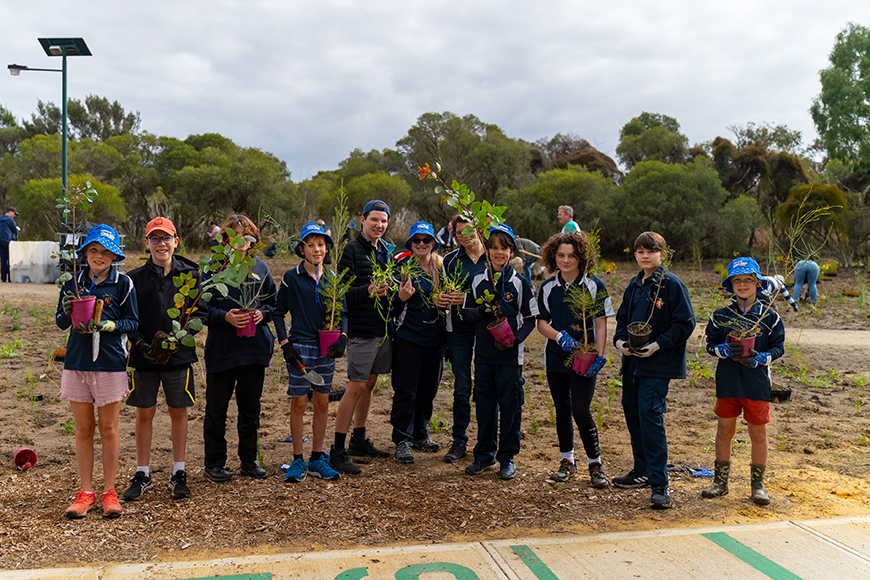 Contact us
For more information, please contact the City.