Students showcase public speaking skills at Speak With Confidence Awards
For many people the mere thought of public speaking is uncomfortable, but a talented group of local primary school students embraced their recent opportunity to stand up and speak in front of judges, family and friends.
Proudly presented by the City of South Perth and supported by Toastmasters International, the City of South Perth's Speak with Confidence Awards were held yesterday, with two competition rounds in the morning and finals held in the evening.
Now in their twenty seventh year, the annual awards provide an excellent interschool opportunity for Year 5 and 6 students to practice and develop their public speaking skills.
City of South Perth Mayor Greg Milner, who presented the awards at a ceremony on Wednesday 28 June, said Milla Meadows from Manning Primary Primary School received first prize for her speech titled, Three Brothers.
"Public speaking is a great life skill and one that can only improve with practice. The City's Speak with Confidence Awards provide a safe and nurturing environment for Year 5 and Year 6 primary school children from within the City to showcase their talent and hone their public speaking prowess."
Aquinas College student Max Kucan received second place for his speech titled Homework is Damaging Students, while third place went to Poppy Oldfield, from St Columba's Catholic Primary School, for her speech titled Self-Confidence.
Mayor Milner congratulated all winners and entrants, which included six finalists chosen from 17 students across 9 schools.
"Well done to everyone involved and, on behalf of the City, I thank the members of Toastmasters International who helped coordinate, present and judge this year's awards.
"The judges had a tough time selecting the winner from an outstanding field of exceptionally talented young speakers."
Students participating in the 2023 Speak with Confidence Awards chose their own topics and wrote their own speeches, which they presented to a panel of four judges from Toastmasters International and an audience comprising of teachers, students and family members.
The speeches covered a wide range of informative, entertaining and thought-provoking topics, from self confidence to food from around the world.
The beautiful trophy awarded for first place was kindly donated by Manning Men's Shed.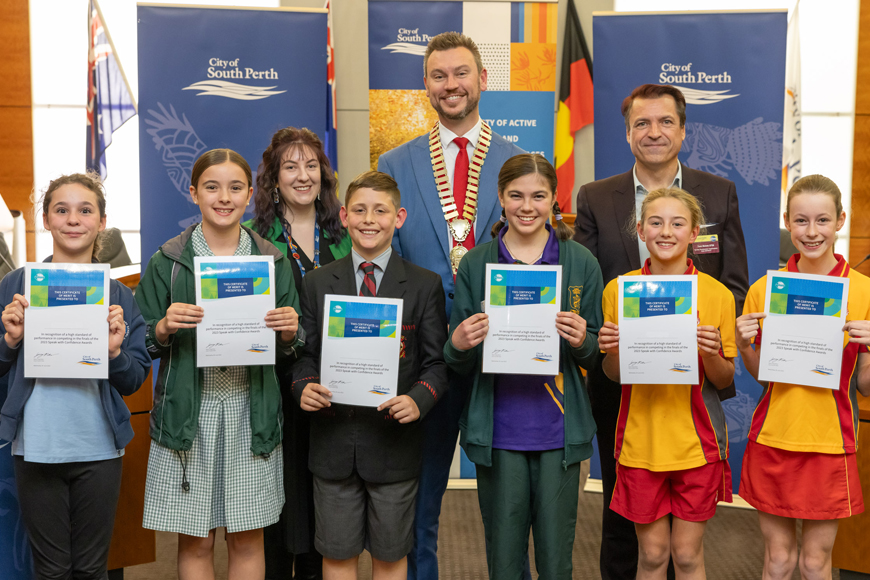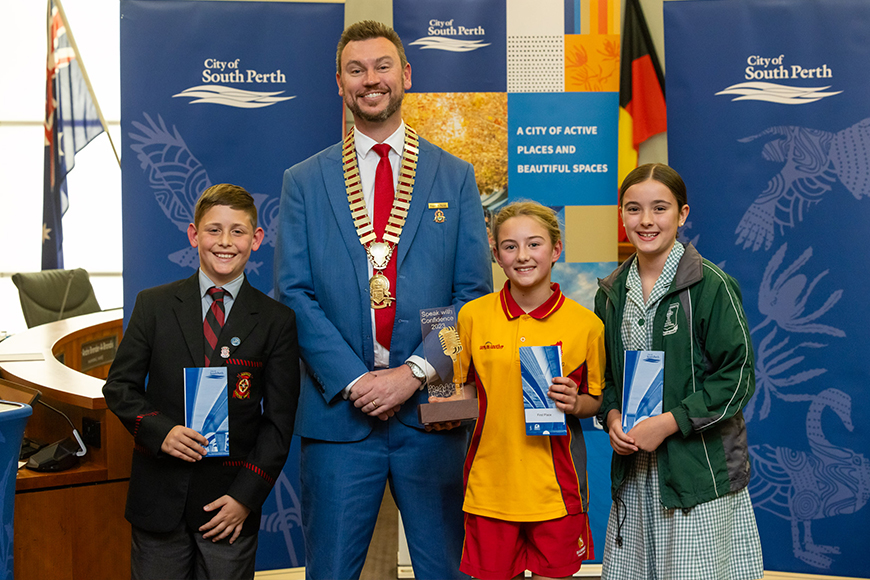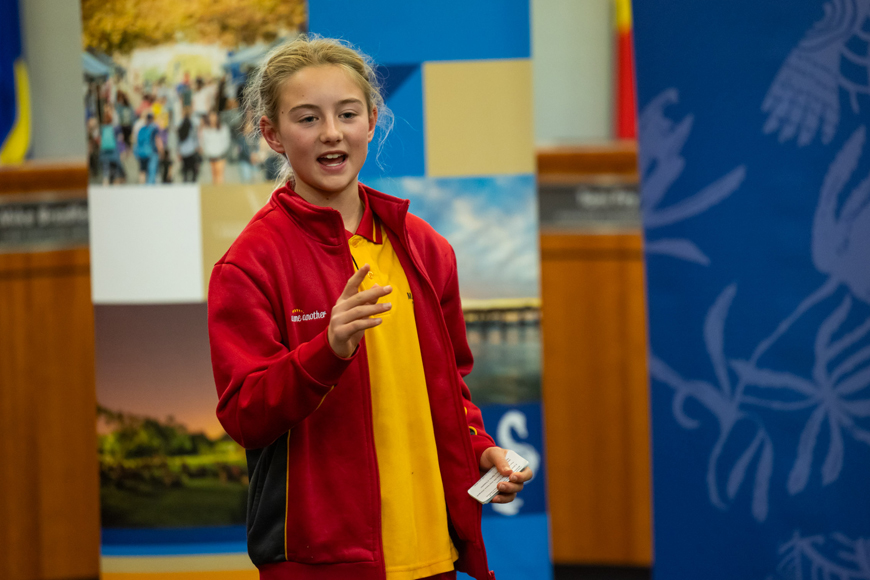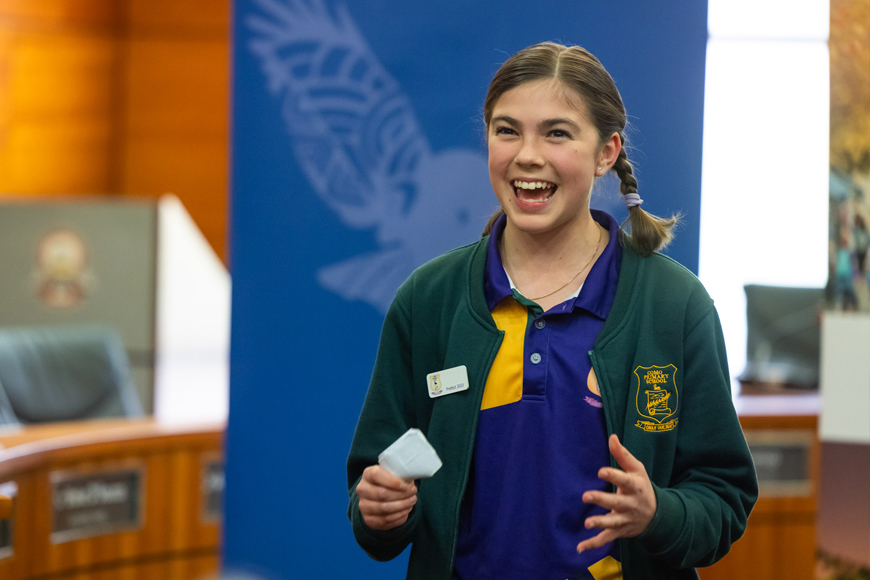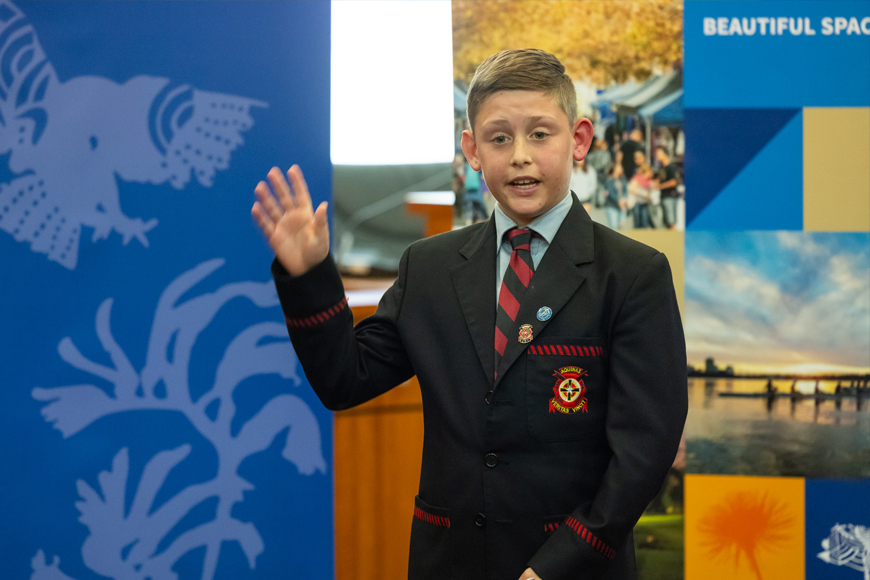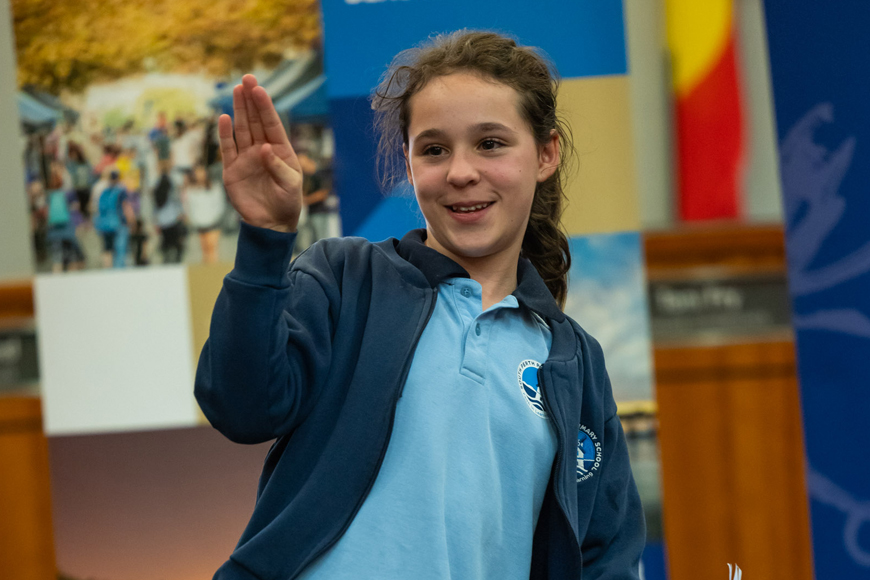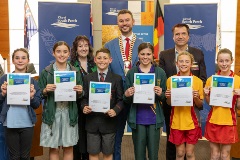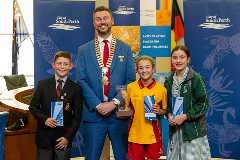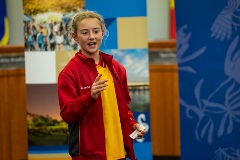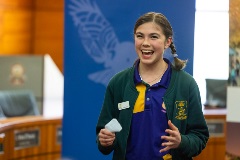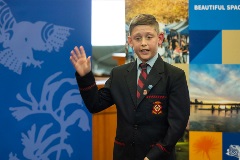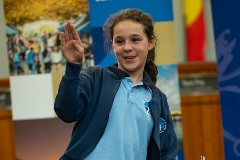 Contact us
For more information, please contact the City.