Path closure at Andrew Thompson Reserve - 23-30 June 2023
The City of South Perth is repairing a section of cracked and damaged footpath between Templemore Gardens and Nenagh Grove, Waterford.
Signs for traffic control and path access are in place, with an alternative route provided for pedestrians during these works.
Subject to weather conditions, the footpath will be removed on the 22-23 June 2023 and the replacement concrete pour will occur between 26-30 June 2023.
For more information, please see the City's Works and Projects page.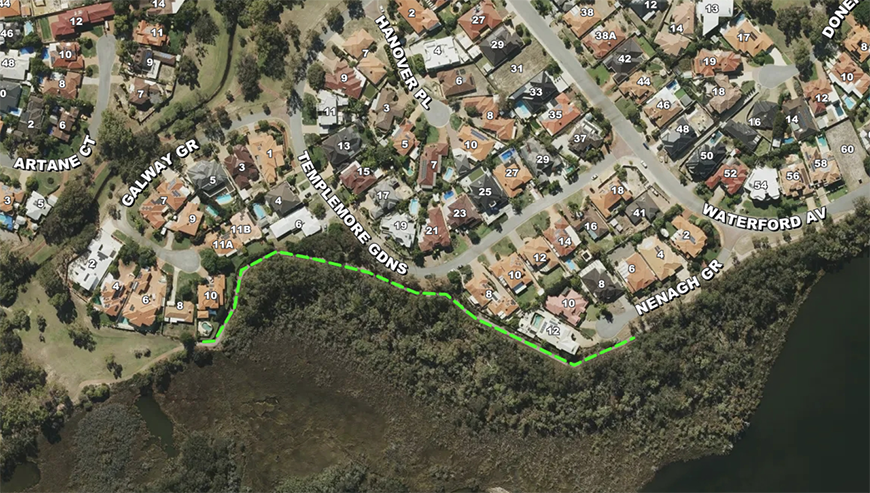 Contact us
For more information, please contact the City.