A new home for ospreys
A perennial favourite with nature lovers, ospreys are large, majestic birds of prey that often return to the same nest each year.
Surviving on a diet of mainly fish, they are a protected species and reflect the health of the Swan and Canning River foreshore areas.
While natural nesting sites are limited in the Perth metro area, man-made nesting poles are proving to be a successful solution to their dwindling habitat, contributing to an increase in osprey populations.
The installation of our very own nesting pole in Bodkin Park in April was the culmination of months of design and planning.
The 12 metre tall powder coated aluminium structure is equipped with a carefully designed nest 'cradle' to provide adequate room for an osprey couple to build their nest from dry vegetation, and make it safe for their young.
Above the nest, perch 'legs' enable mature ospreys to easily feed their chicks and observe their surrounds for safety and hunting purposes. The wooden surface of the perch 'legs' protect the birds' feet from burning during the warmer months.
Below the nest, perching 'arms' give mature ospreys an opportunity to eat their catch of the day in peace without their chicks disturbing them.
Since installation, ospreys have been seen on the perches and the City will work closely with community members and local birdwatchers to monitor nesting osprey to help gauge success of the project, which is a key initiative of the Clontarf Waterford Salter Point Foreshore Masterplan.
To find out more, please see Our Environment page.
Image: Acting Parks Coordinator Paul Reed, who was involved in the project's planning and design, oversaw the installation at Bodkin Park.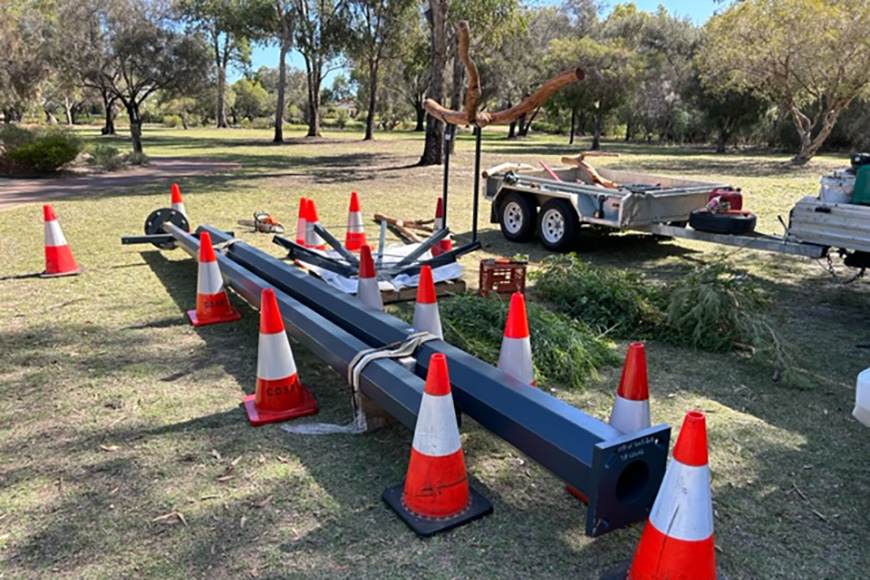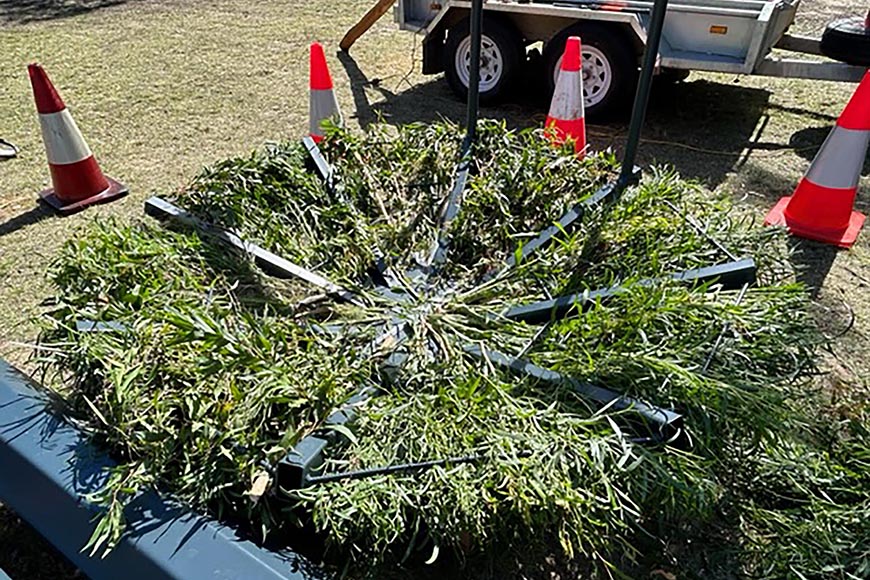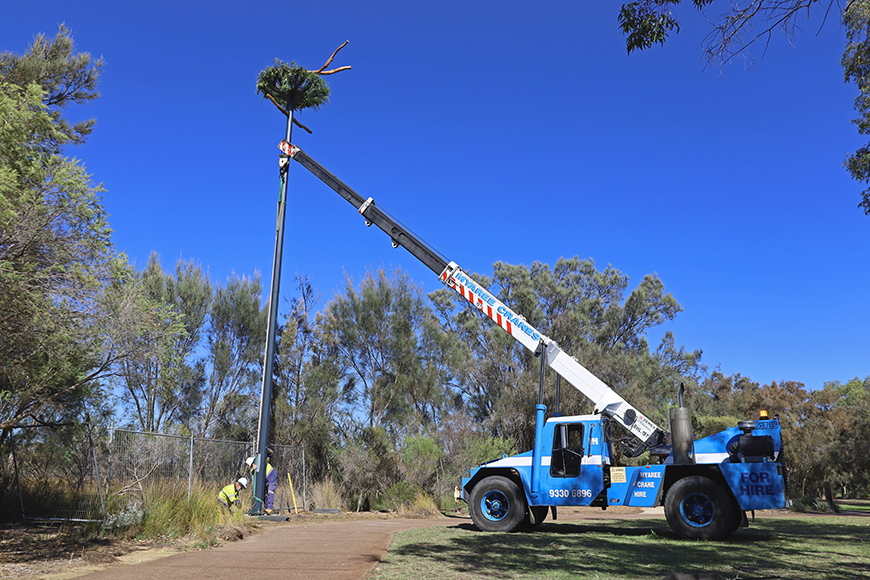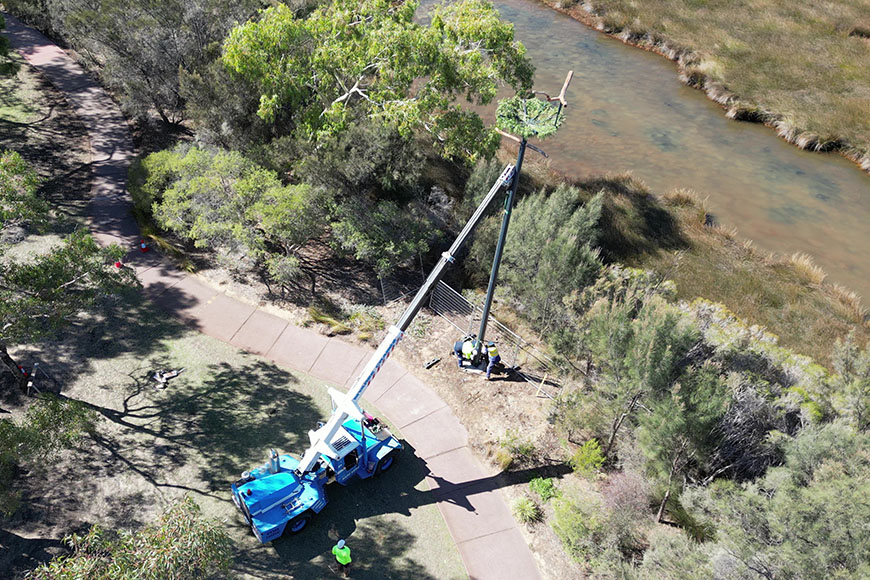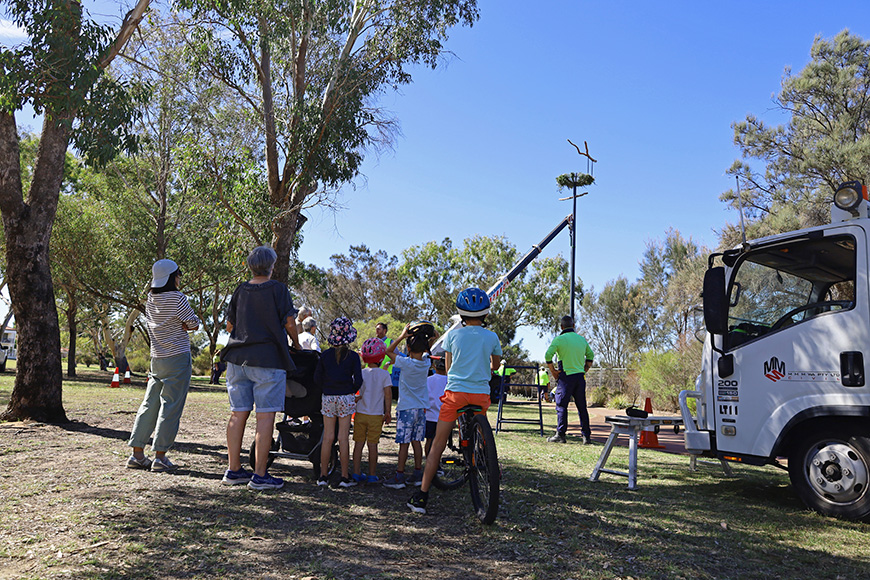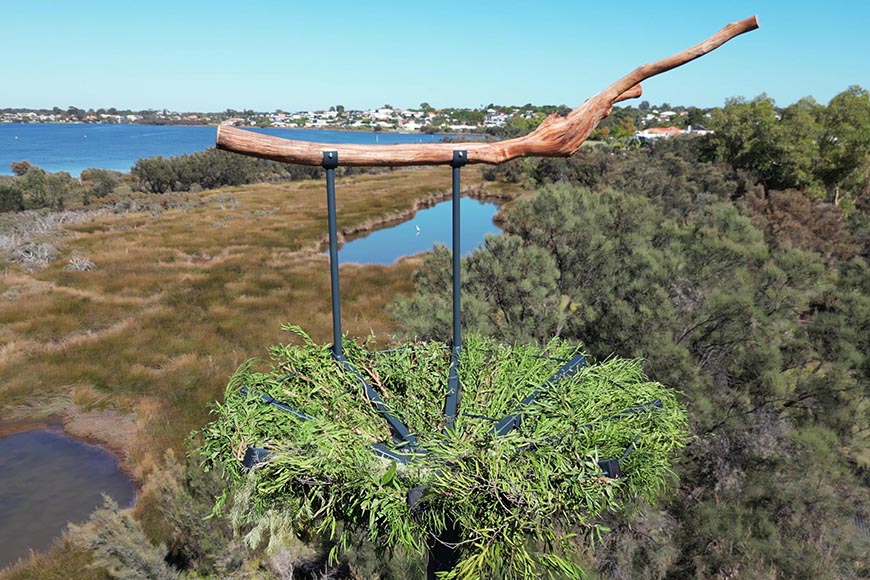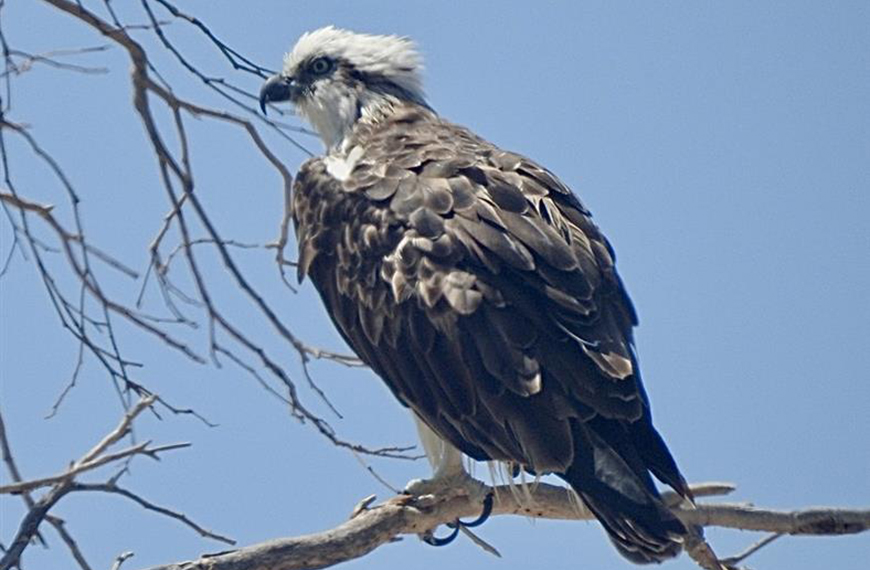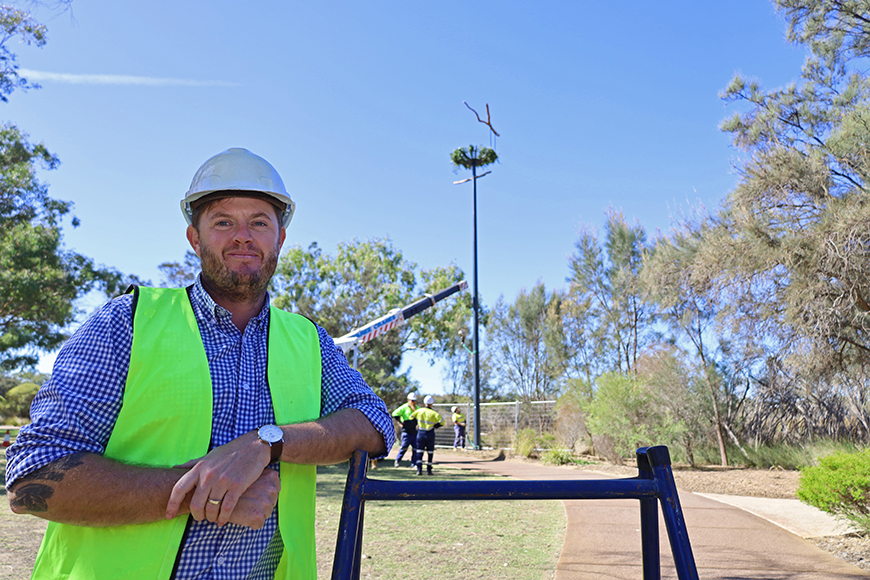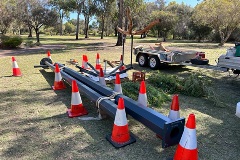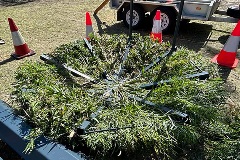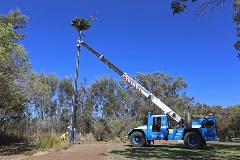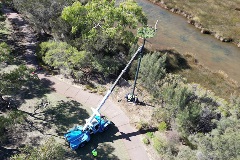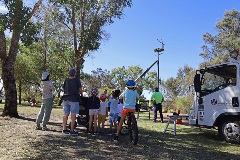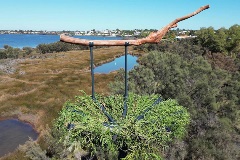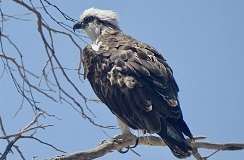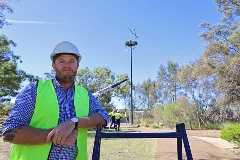 Contact us
For more information, please contact the City.