New community artwork at Manning
A group of passionate and talented local men and women from Manning Men's Shed have created a striking community artwork, drawing inspiration from the natural environment.

More than 20 members helped to realise the work, which is made of reclaimed timber and other materials.

Manning Men's Shed manager and artwork designer Kim Horne said the artwork depicts the Swan and Canning Rivers and local fish such as mulloway, bream, mullet and whiting.

The artwork took two weeks to design and four weeks to manufacture, with members of all ages including one in their 80s taking part in the project.

Kim said the piece reflects the many passions of the Shed's members including design, woodwork, metalwork and other forms of craftsmanship.

The group also invited children who attended the St Pius Primary School fete in Manning to paint some of the fish.

Kim described the work as a "fantastic community effort" and said the Shed members have already received lots of positive feedback from the community.

He hopes the artwork encourages a deeper connection between people and nature.
An inclusive community group, Manning Men's Shed welcomes both men and women to participate.
Fish and Recreation from the Derbal Yerrigan and the Djarlgarro Beelier (Swan and Canning) Rivers is on display at the Box Gallery at Manning Hub until July 2023.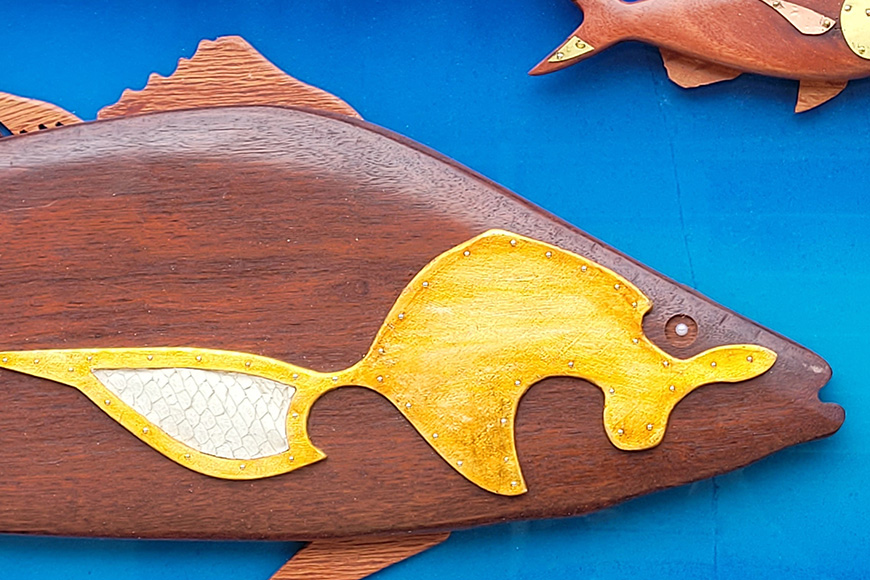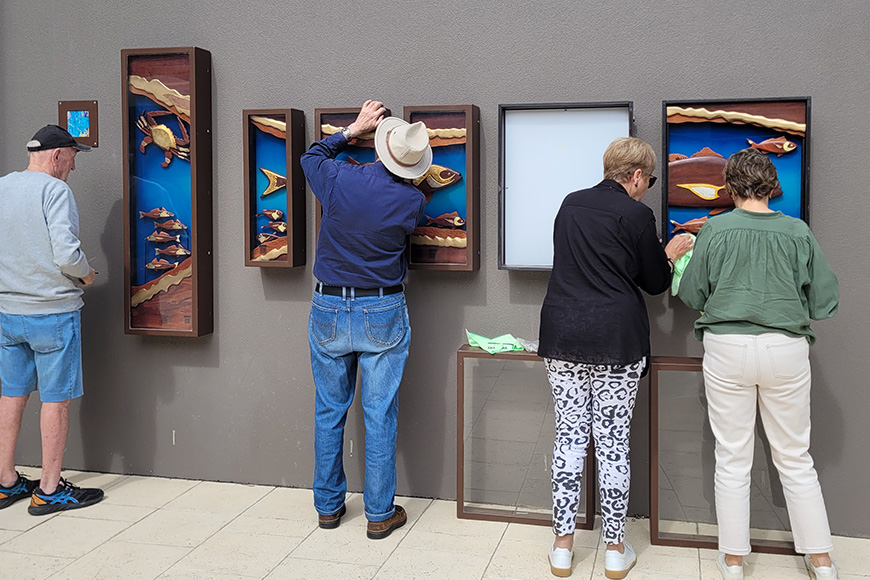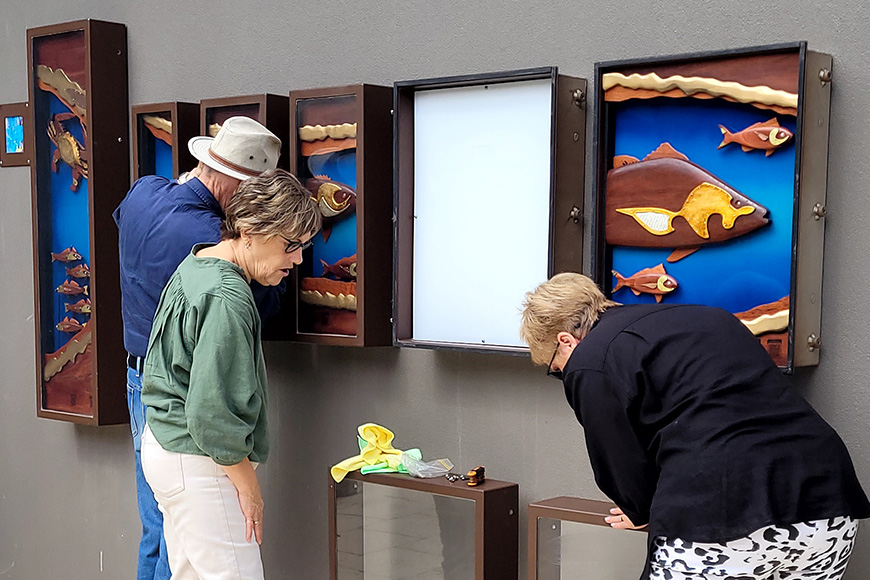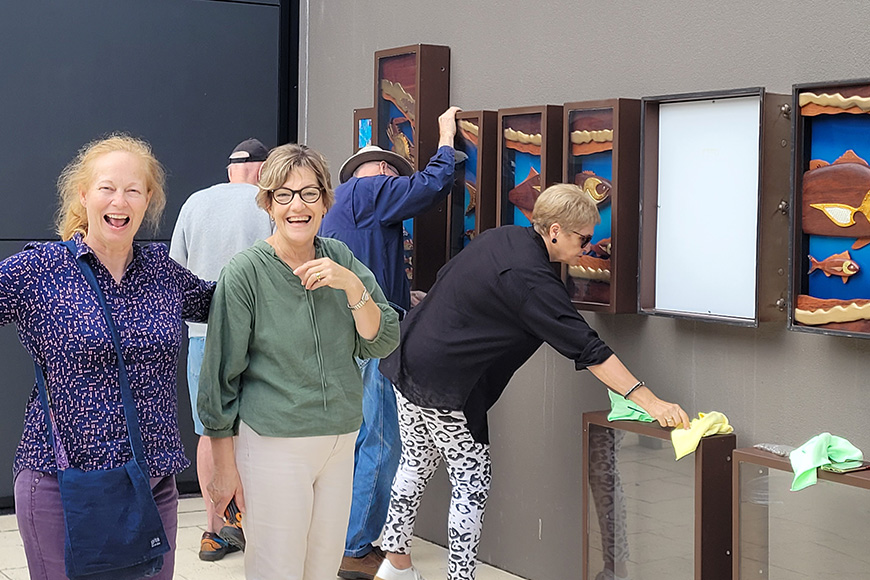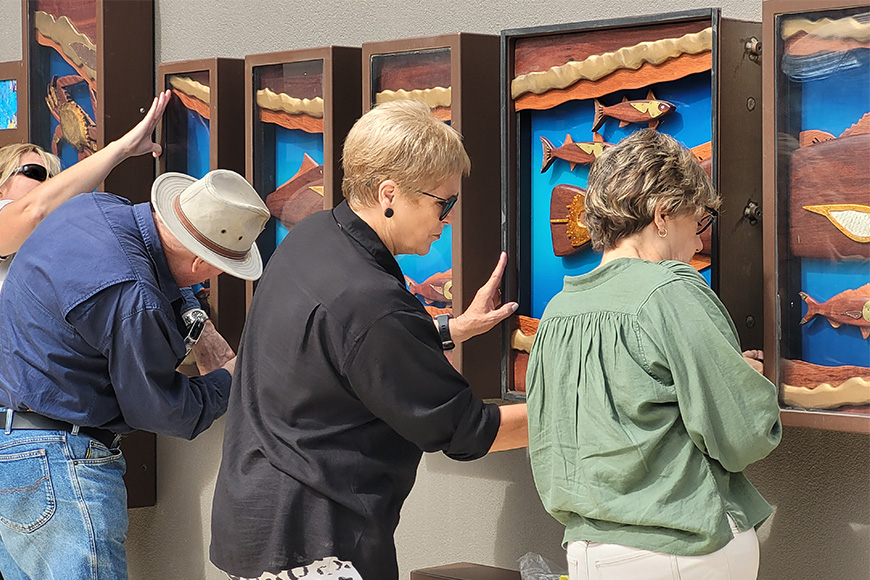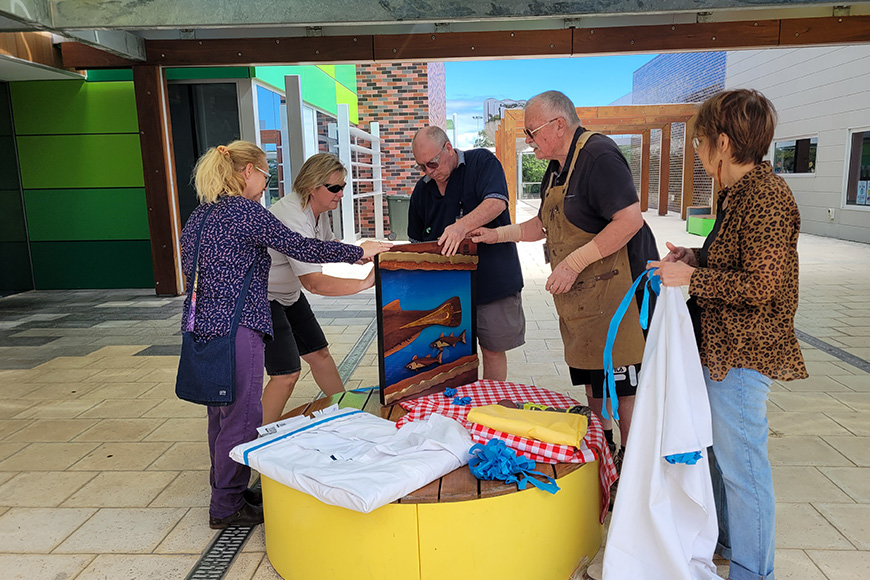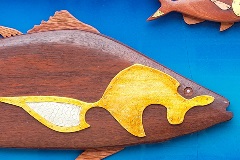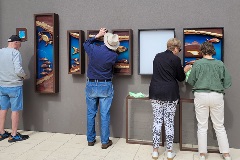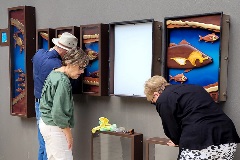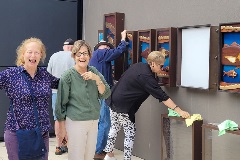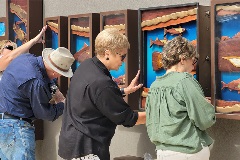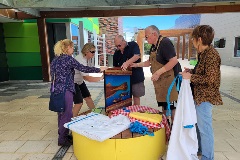 Media contact
For media enquiries, please contact the City's Communications Officer.