Students mentored by City's Collier Park Golf team
The City and Clublinks were pleased to welcome Clontarf Foundation students from Cecil Andrews College for a workplace visit at Collier Park Golf Course.
The City's golf course maintenance team shared their knowledge and provided guidance on career pathways in sports turf management and horticulture. Students embraced the opportunity to experience a day in the life of a groundsperson and greenkeeper at one of Perth's most sought-after public golf courses.
To celebrate their newfound appreciation of the effort involved in maintaining a golf course, the students finished the day with a bit of fun testing their skills on the driving range.
The Collier Park Golf facility is managed by third party operator Clublinks and the grounds are expertly maintained by the City of South Perth. This includes keeping the greens, tees and fairways in top playing condition year-round as well maintaining gardens, lakes, and carparks.
The City is keen to support young people interested in pursuing a career in local government and related industries.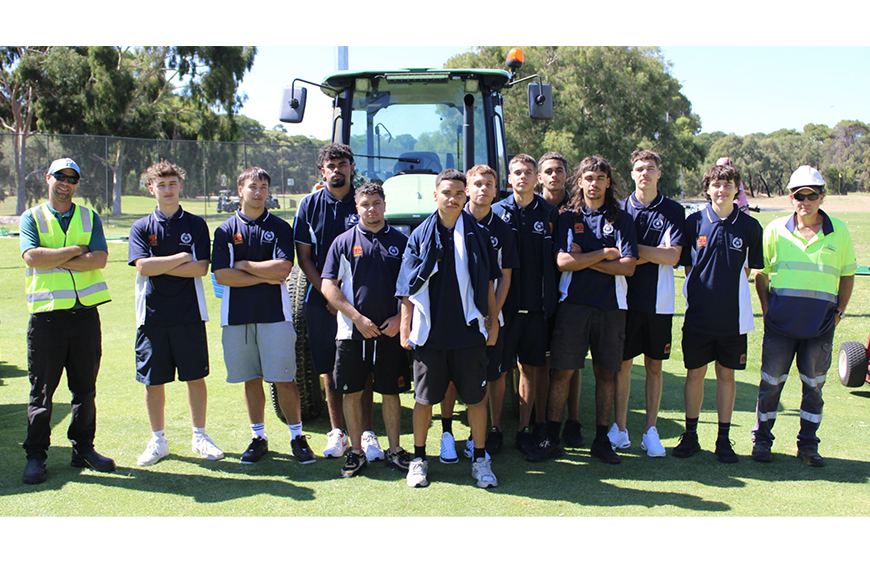 Pictured: Collier Park Golf Course Superintendent Peter Beach and Team Leader & Irrigation Technician Paul Cook share their knowledge with Clontarf Foundation students.