Children's Literature Champions
The Children's Literature Champions chosen for 2023 are Isobel Bevis and HM Waugh.
These authors bring a wealth of knowledge and passion and have been selected for their incredible works, their diversity of experience, and their ability to form strong connections with our community.
Isobel Bevis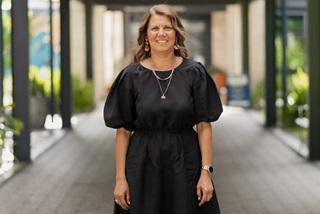 Isobel Bevis is a Wilman, Ballardong Noongar woman, born and raised in Collie, south-west of Western Australia. She currently lives on Bindjareb boodja with her husband and three daughters. Raised in a large Noongar family, growing up on Wilman Country with strong connection to Minninup River where her Ancestors are resting.
Isobel Bevis is the debut author of a Noongar-English bilingual picture book titled Nedingar: Ancestors. Isobel is also an experienced teacher and educator.
HM Waugh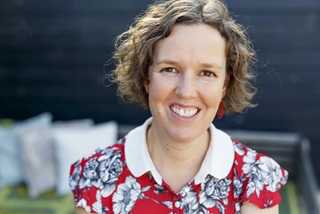 HM Waugh is an established children's author, educator and environmental scientist with a long-term love of wild places and outdoor adventures. Her books mix humour, danger and friendship with a dash of science and imagination. She has published three novels to date and has another scheduled for publication this year.

Her high mountain fantasy The Lost Stone of SkyCity was shortlisted for an Aurealis Award, her YA novel Evacuation Road is a CBCA Book Awards 2022 Notable, and her new Sci-Fi duology has begun with Mars Awakens.
About the Children's Literature Champion Program
The City of South Perth's Children's Literature Champion Program has been running since 2020 as a means to connect local authors with library programs and encourage a love of reading and literacy development in young people.
Throughout the year, our Champions will run workshops and host events, integrating learning and quality literature into the library calendar. You'll be able to meet our Champions at various events - the South Perth Young Writers Award (SPYWA), during book week, school holiday workshops, and at other important events throughout the year.