Community heroes given the biggest 'Thank You'
There are many volunteers and stakeholders that help make the City of South Perth a great place to live, work and visit.
Last night, the City recognised their contribution at a Thank You Celebration, where the winners of our annual Volunteer of the Year Awards were announced.
At the event, Mayor Greg Milner also presented one special volunteer and community hero with the City's most prominent individual acknowledgement.
Dena Gower became a Freeman of the City and the first Noongar woman to receive the honour.
"Dena is such a deserving recipient – she has worked tirelessly to improve the quality of life for people in our community and has been an excellent community leader, always demonstrating kindness, integrity, honesty and humility," the Mayor said.
"As founder of the Moorditj Keila community group, which has supported thousands of Aboriginal children and their families since 2005, Dena has made an outstanding contribution towards reconciliation and the advancement of First Nations people.
"Dena has also been instrumental in the development of the City's Aboriginal Engagement Strategy and inaugural Reconciliation Action Plan."
Mayor Milner said the contributions of people like Dena Gower could not be underestimated.
"Volunteers are the heart and soul of our community. They are the driving force behind so many worthwhile initiatives that not only support others but allow people to experience more from life."
Mayor Milner said it was heartening to receive 47 nominations for the 2022 Volunteer of the Year Awards.
"It was great to recognise all of the nominees and stakeholders who have partnered with the City on a variety of community projects – they are all champions in my mind."
Winners of the 2022 Volunteer of the Year Awards:
Volunteer of the Year Award (individuals over 25 years) – Josh Serafini
Josh is founder and volunteer coordinator of the HOME Karawara food relief program, which assists local people who don't have a permanent residence or experience food insecurity to ensure access to a nutritious meal.
He coordinates a group of volunteers who prepare food at the George Burnett Leisure Centre and organises food donations, community connections and drivers to distribute meals every Monday.
Josh is a great asset to the City, contributing many hours in a voluntary capacity and making a difference to the wellbeing of others.
Youth Volunteer of the Year Award (18-25 years) – Toby Monteiro
A volunteer with the City's South Perth Youth Network (SPYN), Toby has contributed more than 400 hours over the past three years for various activities including planting days, Youth Alcohol Plan consultations and the City's inaugural Youth Plan.
He contributes his time to the Royal Agricultural Society of Western Australia, volunteering in the education and engagement sections at the Perth Royal show, where he teaches kids where their food comes from and how it is grown.
Toby is a passionate, committed volunteer who consistently goes above and beyond, generously giving his time to our community.
Junior Volunteer of the Year (under 18 years) – Matilda Barrett
Matilda initiated and organised the 2022 'Purple Bra Day' at Penrhos College, not only to raise much needed funds for Breast Cancer Care WA, but also to generate awareness among the students about the importance of self-breast checks at an early age. The event raised over $6,000.
She has also volunteered her time with Little Things for Tiny Tots, Wildcare Australia, Share the Dignity and Cards for a Cause.
Matilda is an outstanding volunteer, who proves that one person can make a difference.
Please visit our Volunteering page to learn more about

volunteering opportunities in the City of South Perth.

More photos from our Thank You Celebration can be viewed in our

Flickr gallery

.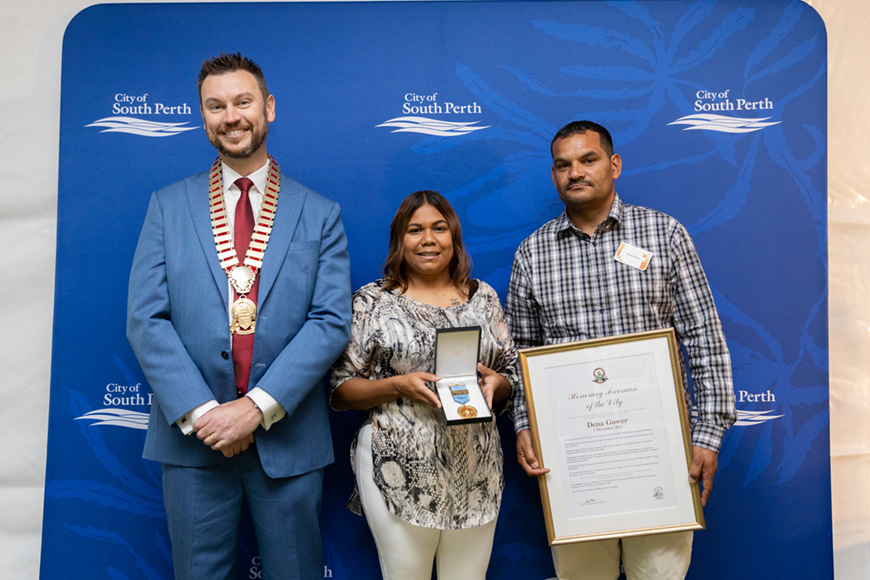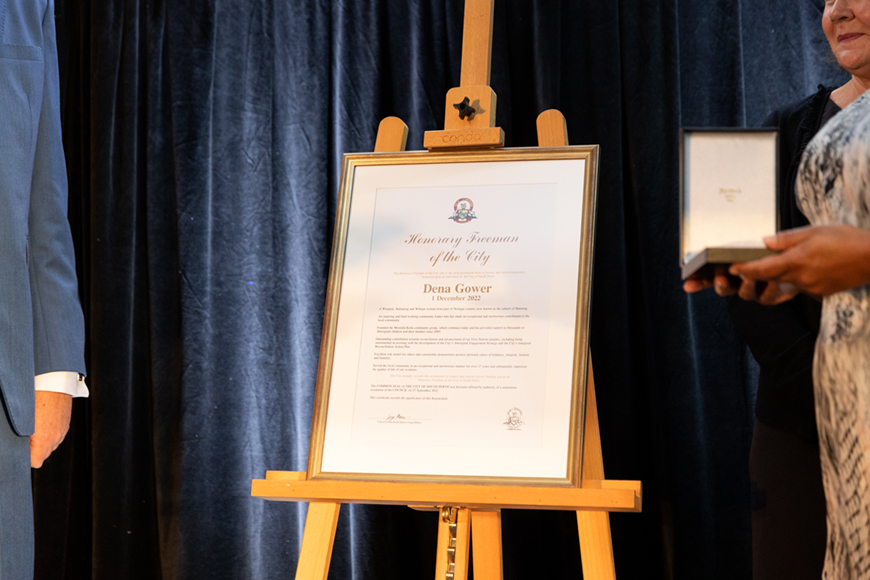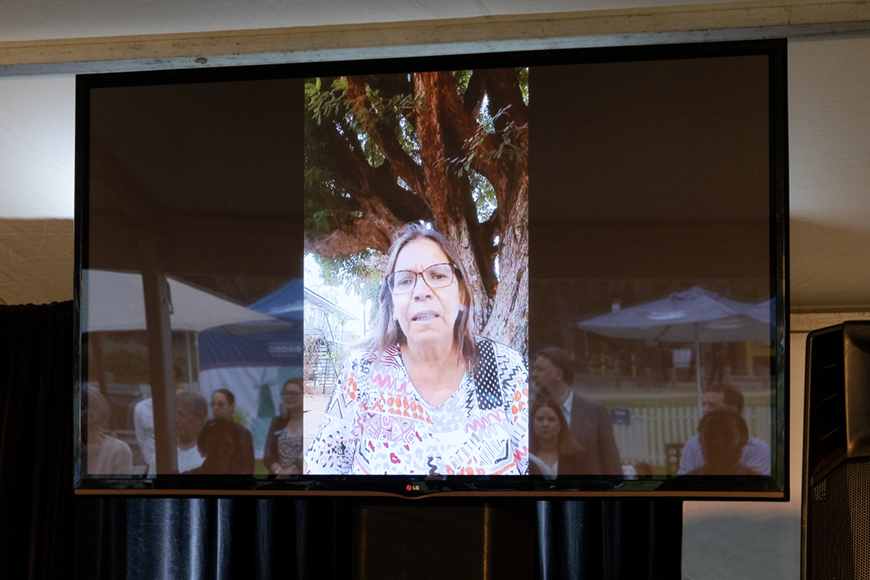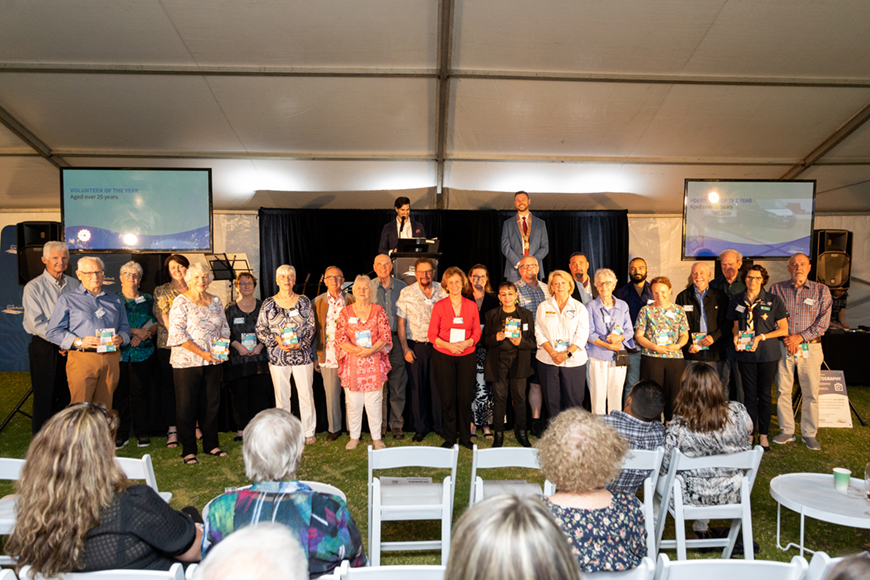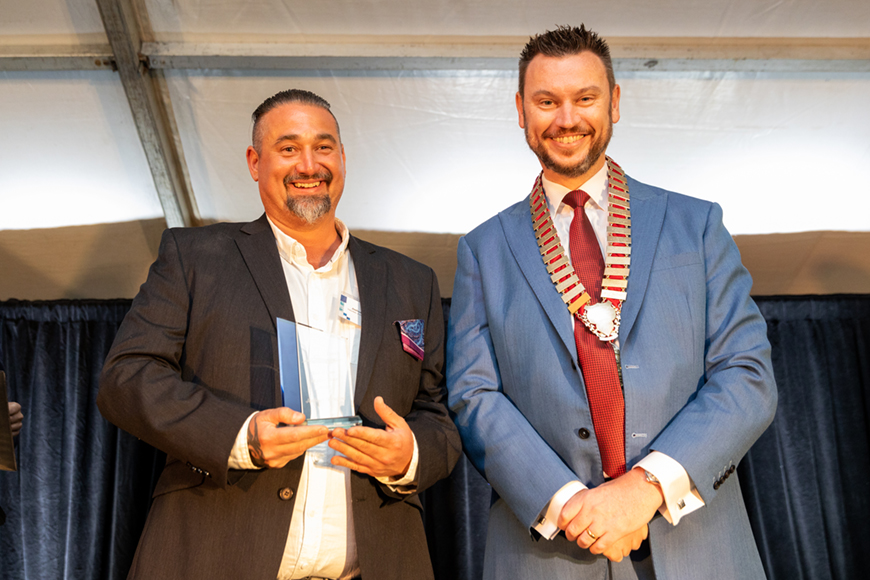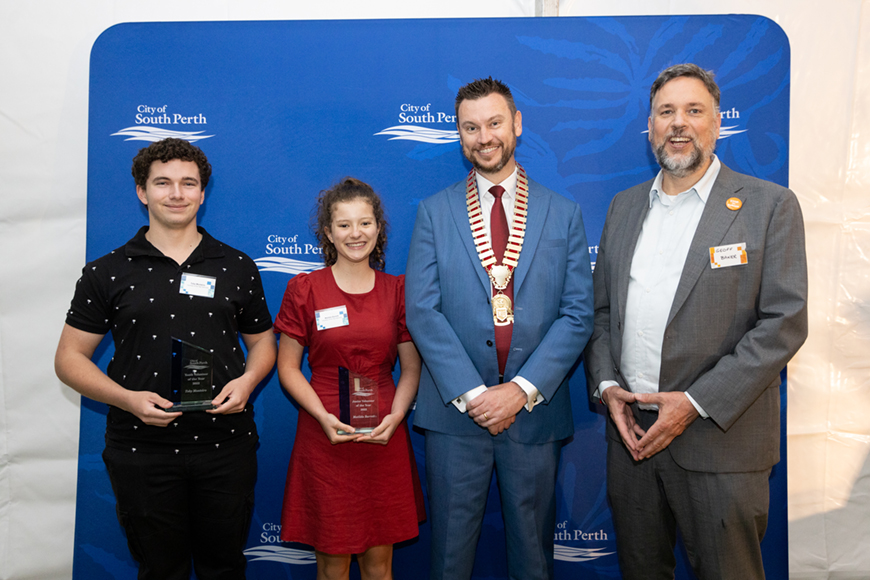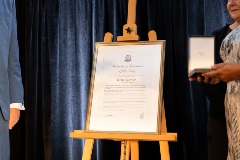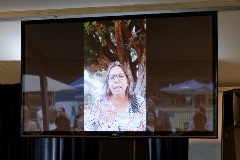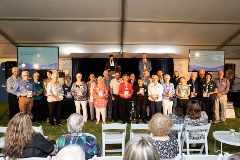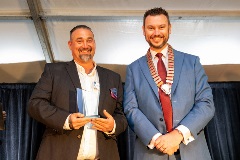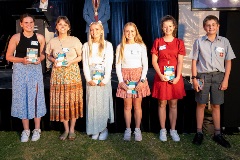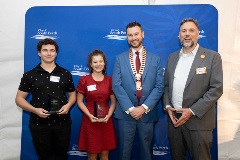 Contact us
For more information, please contact the City.