How can we help you?
Chief Executive Officer Mike Bradford was joined by the City's Directors and Managers on the frontline of customer service recently to experience life as a City of South Perth Customer Service Officer (CSO).
Mr Bradford and other executive staff spent time listening and responding to calls and serving customers at the Civic Centre reception.
The initiative was developed to help other staff in the organisation understand the role of CSOs to build knowledge of their strengths and the challenges they experience.
"Having an understanding of how our Customer Service team operates is crucial to enhance service delivery across the organisation," Mr Bradford said.
"Our Customer Service Officers have an extraordinary amount of knowledge about the City's operations to help them respond quickly to a vast range of queries.
"All employees, no matter what position they hold in the organisation, have a role to play in providing quality customer service.
"That's why it is so important that we understand what our Customer Service Officers experience when they're answering and transferring calls and responding to face-to-face queries each day."
Customer service snapshot 202/23
43,855 calls received
23,528 emails received
75 per cent of customers felt satisfied with their experience overall
5,735 receipts processed at the front counter
48,136 requests created - 5,033 of these created directly online
Images (L-R):

CEO Mike Bradford with CSO Eileen on a call; and with Michelle serving a customer at the front counter
Acting Director Infrastructure Steve Atwell with Wen taking phone calls
Mike, Steve and Michelle with Viv, the City's Customer Service Coordinator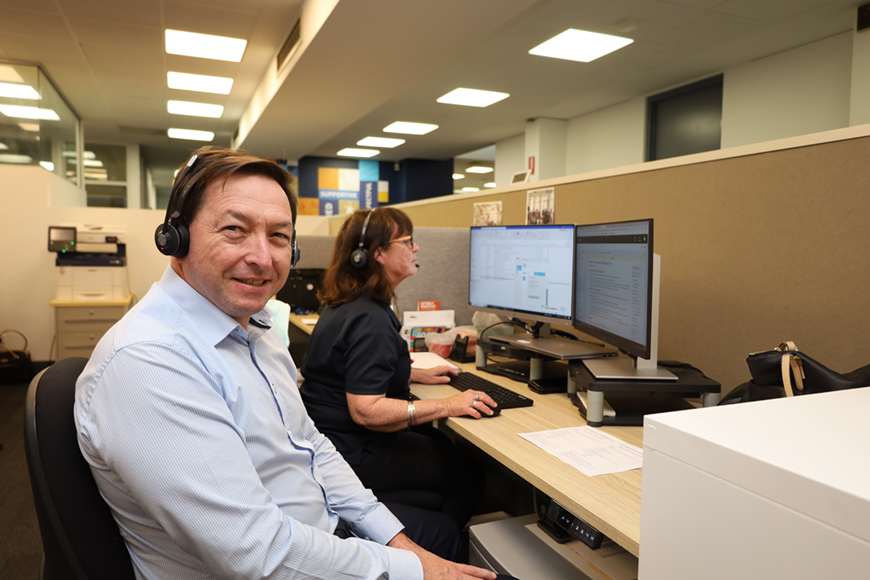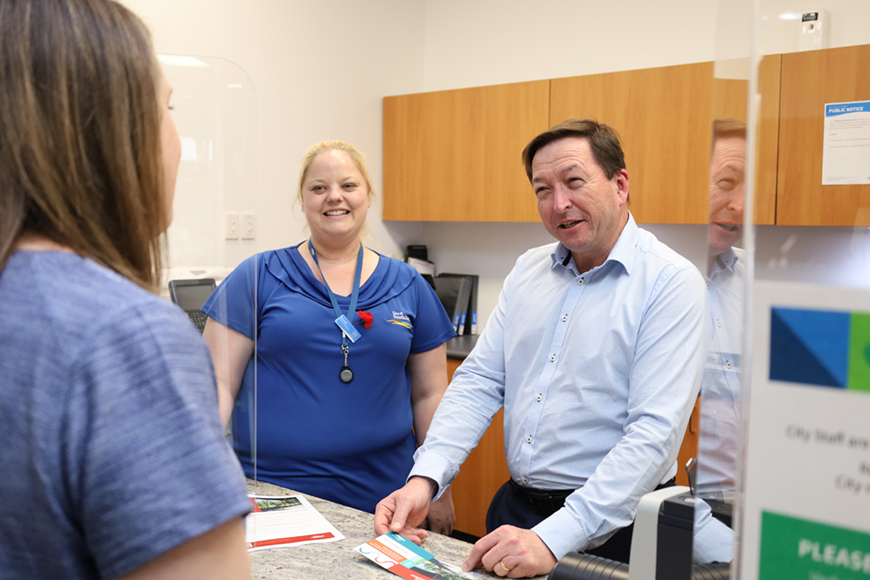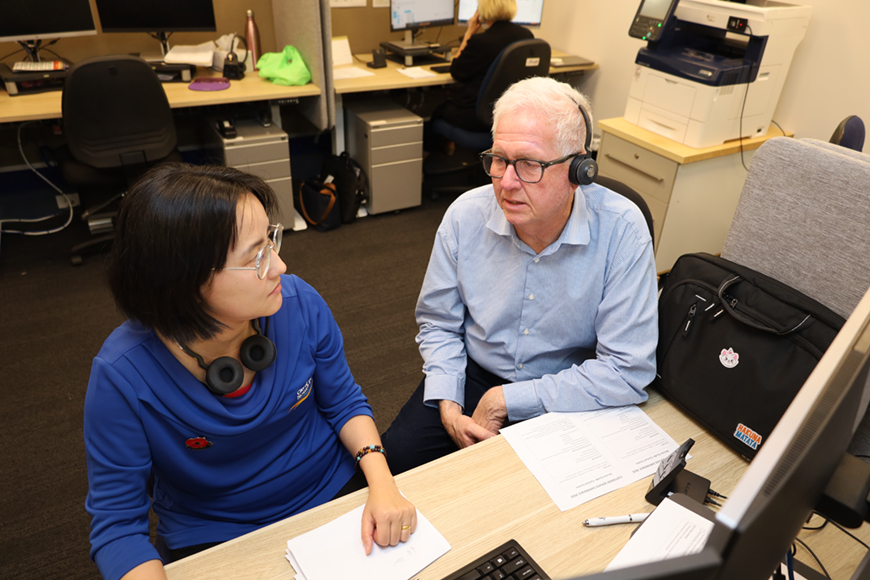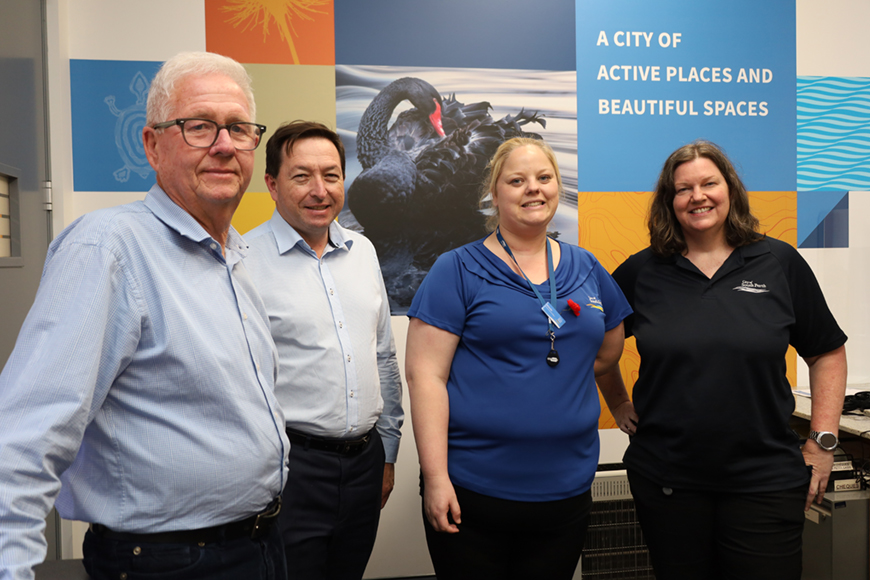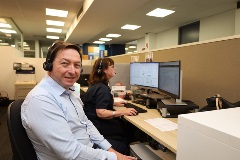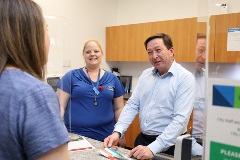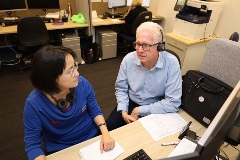 Contact us
For more information, please contact the City.