Tactile tiles pave the way for a more accessible Mindeerup
Directional and warning tiles have been installed on the paving at Mindeerup and Mends Street path to improve access for vision impaired community members.
The adhesive tiles help to alert people with vision impairment of an approaching road or hazard.
In the case of Mindeerup, the popular emu statues, namely their beaks and feet, provided an unwitting danger, which was highlighted by a City-commissioned report from VisAbility WA.
Tactile indicators have now been placed around each of the emu statues.
Additional tiles were installed on the southern side of South Perth Esplanade to give vision impaired pedestrians a safer crossing to Mindeerup and the ferry terminal.
For details about other City projects, please visit our Works and Projects page.
Image: Contractor 'Wes' installing the new tactile indicators around at Mindeerup.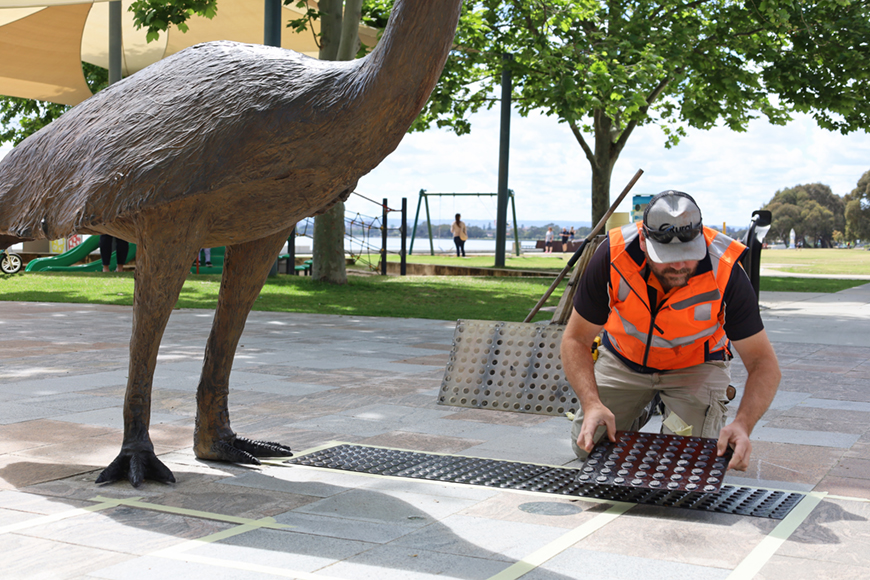 Contact us
For more information, please contact the City.