Turtles safely out of sticky situation
Two oblong turtles found themselves in a sticky situation after coming into contact with industrial-strength adhesive during environmental restoration works at Neil McDougall Park, in Como.
An eagle-eyed contractor spotted the pair after they had entered the construction site and the City immediately called Turtle Oblonga Rescue and Rehabilitation Network (TORRN) for assistance.
Over the past seven weeks, the oblong turtles – also known as South-western snake-necked turtles – have been in the care of volunteer Dianne Hunter, who has helped them recover and triple in size.
This week, the healthy hatchlings were released at Lake Douglas in South Perth by Dianne and the City's Natural Areas Supervisor Paul Reed.
"Although the project at Neil McDougall Park is designed to improve the local environment and the lake's water quality, the work itself created disturbance at the site, which is why the turtles were released at Lake Douglas where the conditions were better for their release," he said.
"The earthworks may have also caused them to hatch a month earlier than usual. We think they came from different nests because of their size difference, however TORRN has done a fantastic job to ensure these two turtles have now fully recovered.
"The City is very committed to ensuring local natural areas are as healthy as possible, so wildlife such as our oblong turtles can thrive."
Visit our Environmental Projects page to learn more about the Neil McDougall Lake restoration and other environmental activities.
Oblong turtles – did you know?
Oblong turtles (Chelodina oblonga) do not have a retractable neck – most freshwater turtles have round shells, our turtles have oblong-shaped shells

Average incubation time – 7 months

Average clutch size – six to 10 eggs

Live 80-90 years, which is why relocation/release sites are carefully considered

Gender – once mature, males have longer tails, however females are larger than males

Turtles are carnivorous and their

diet

can include small waterbirds-ducklings, crustaceans, molluscs, frogs, fish, snails, rodents, invertebrates

Habitat – still tannin-stained freshwater swamps and wetlands

Nests and eggs are preyed upon by foxes, ravens and monitor lizards

Threats – turtles are under threat mainly because of habitat loss, which affects traditional food sources, nesting sites and migration opportunities. Other threats include urban development, vehicles, unleashed dogs, poaching.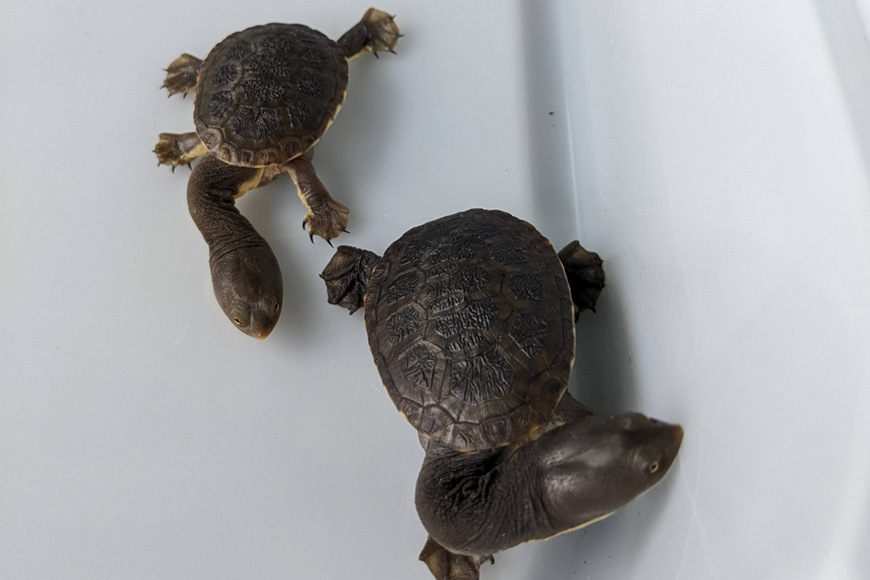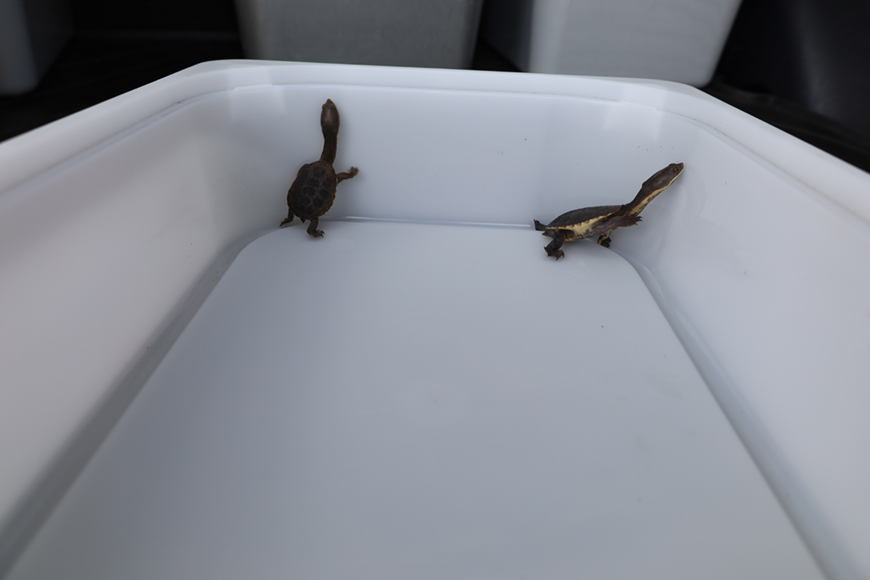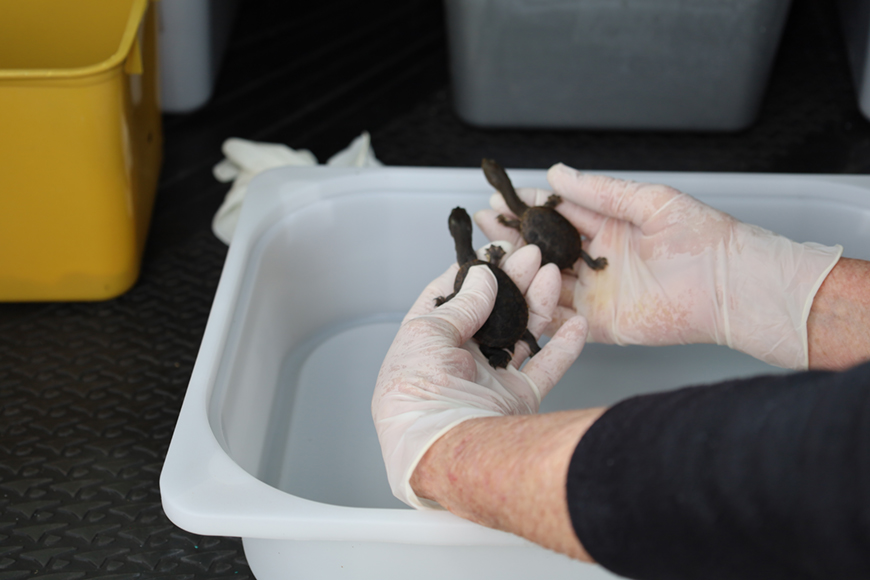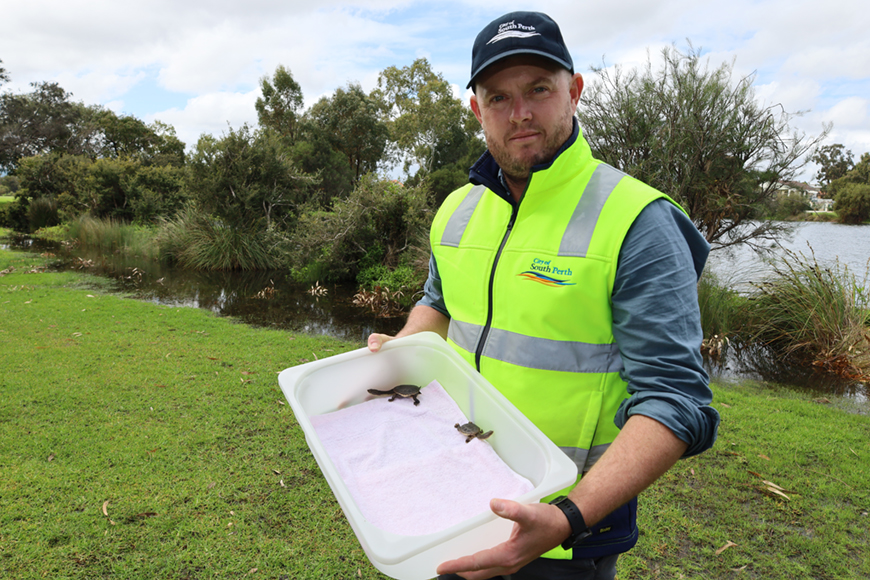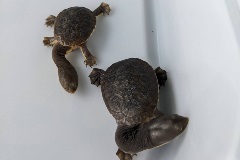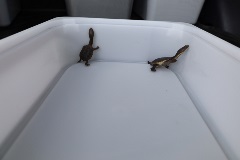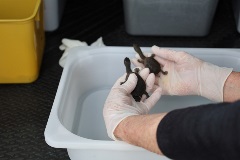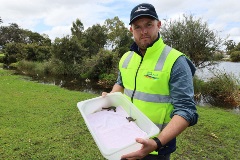 Contact us
For more information, please contact the City.