Growing partnership feeds community spirit
Each week, a group of dedicated volunteers cook and pack meals at the City of South Perth's George Burnett Leisure Centre and then distribute them to local people in need as part of a Food Relief Program.
The Program is the brainchild of Josh Serafini, a local man with lived experience of homelessness, who has since turned his life around and now assists vulnerable members of our community to meet an essential human need of having access to food.
The Program is supported by several organisations including the City of South Perth, SecondBite, Coles Karawara, Royal Perth Golf Club and IGA Canning Bridge.
Approximately 250 meals are provided each week, which equates to an estimated 4,500 people receiving food assistance over the course of the year.
The Program is one of Perth's only 'home delivered' food relief services, providing many recipients with more than a meal but also a connection to their community and essential services.
City of South Perth Mayor Greg Milner said the City recognised the immense benefit of the Food Relief Program to a growing number of community members who were experiencing – or at risk of experiencing – financial hardship, domestic violence or mental health illnesses.
"The City is one of several program partners, who have just welcomed SecondBite to the table," he said.
"As the nation's largest food rescue organisation, SecondBite has a well-established network to ensure that good food does not go to waste, so it's a natural alliance.
"It's great to see Josh's efforts being repaid in this way. Josh, whose work was acknowledged at the City's 2021 Thank a Volunteer Event, has used his personal experience and understanding of homelessness and disadvantage to make the Food Relief Program the success that it is today."
The Program began in 2016 as part of a localised support project called Hope Opportunity Mutuality Empowerment (HOME) Karawara, which aimed to help people connect with each other and receive support services.
In 2018, Josh pitched a monthly dinner project to HOME Karawara and this successfully provided community members with a safe place to come together over a free, cooked meal.
Then at the start of the COVID-19 pandemic, the Program evolved into an emergency relief food service before developing into its current format.
To find out more about this Program and other community development initiatives, please call the City's Community Development team on 9474 0777 or email enquiries@southperth.wa.gov.au.
Image of Program partners (L-R):
Josh Serafini – Volunteer and Program Coordinator
Margaret King – Community Development Coordinator, City of South Perth
Greg Milner - City of South Perth Mayor
Lyndon Nilsson – State Operations Manager, Secondbite
Volunteers – Monica Kaur, Jeff Crowley and Darren Giddings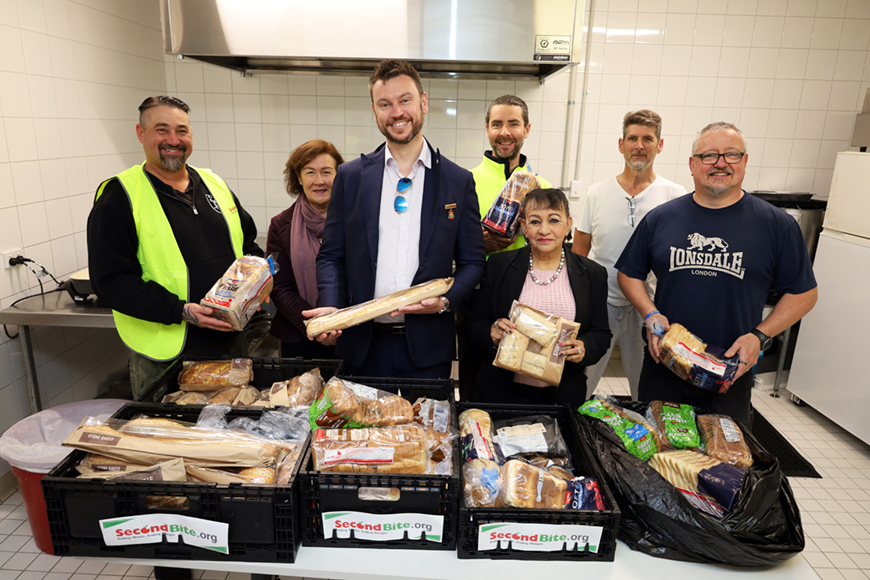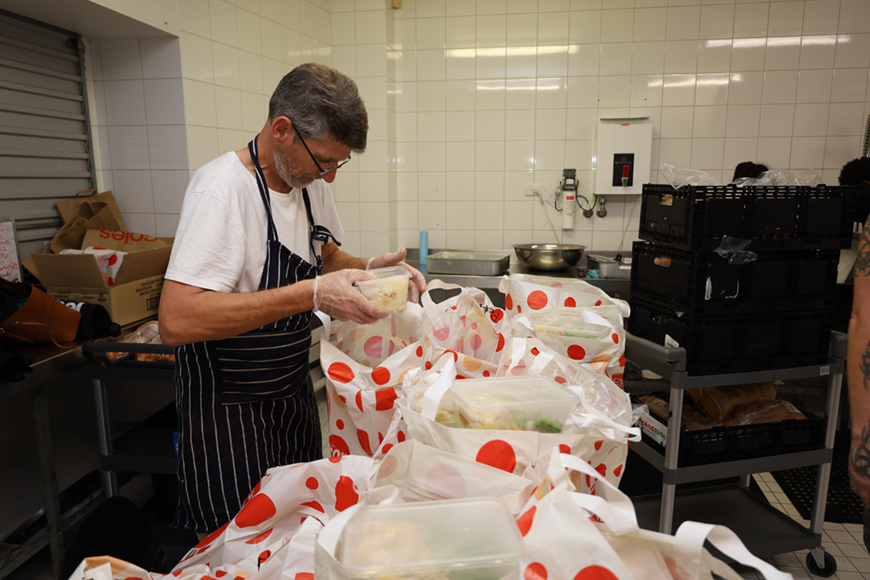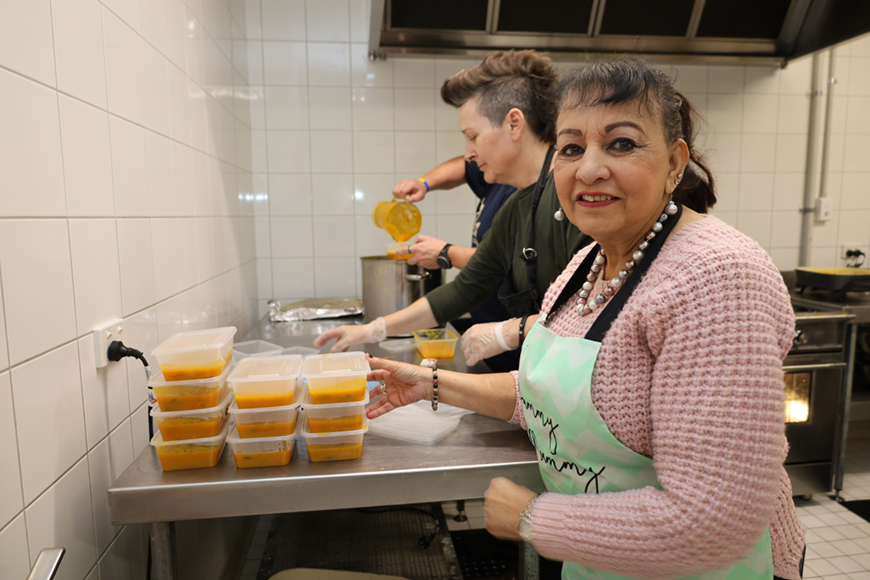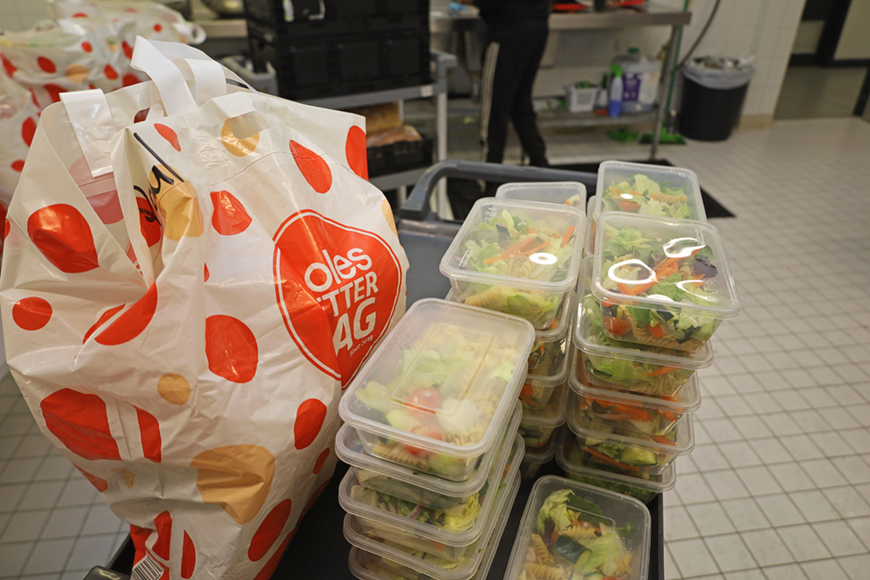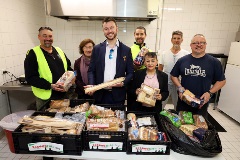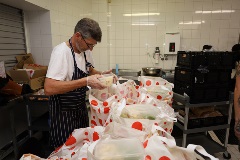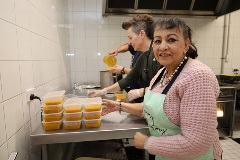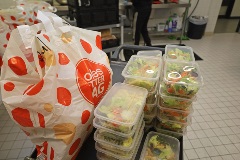 Contact us
For more information, please contact the City.